Grant is looking forward to building a facilities career in his home town.
Grant has deep ties to the Omaha area. His family has lived there for over three generations, and his grandfather graduated from the same high school that he currently attends.
So when Grant was thinking about what to do after high school, he knew we wanted to stay in the area. "It's a small town, and I really enjoy that," he says. "It's a great feeling to know everyone and everyplace."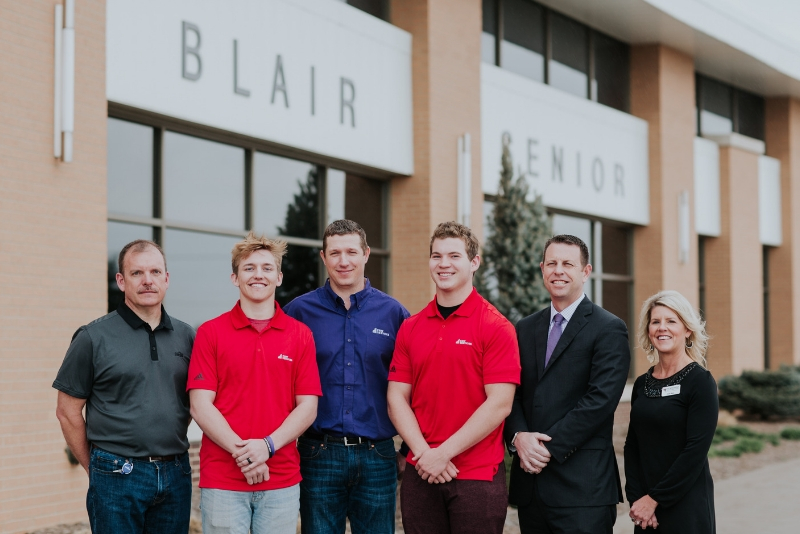 For a while, Grant was undecided about his future career, considering both teaching and electrical work. However, during that deliberation, he frequently thought about how much he enjoyed doing tasks around the house with his dad. "My dad is a real handyman," he says. "I loved learning those kinds of skills from him. It was really fun. And I thought that could make for an interesting career."
So, at his senior night for wrestling, Grant announced that he was planning to attend a two-year trade school for electrical work. Unbeknownst to him, Ryan Warrick, a C&W Services account manager, was in the crowd that night. After the match, Ryan approached Grant and told him about how C&W Services provides people looking to attend trade school with scholarships and career development.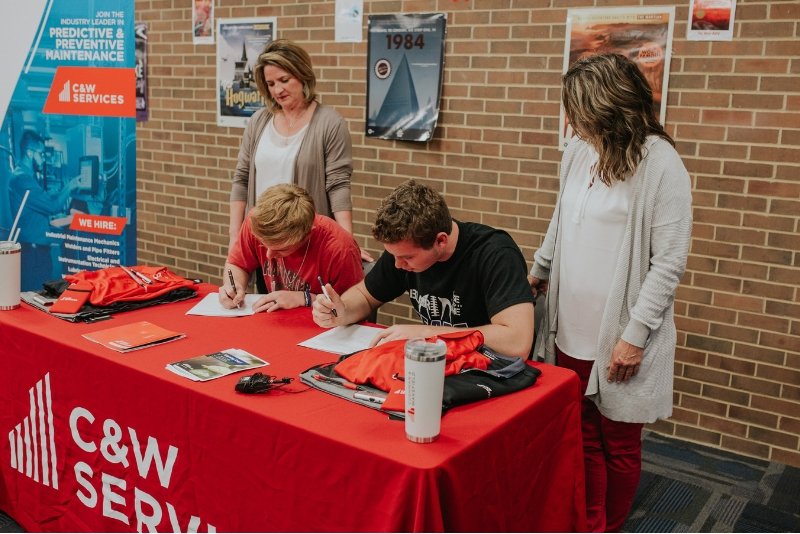 A few months later, after discussing the opportunity with his parents, Grant signed on. He'll receive a scholarship to attend a two-year trade school, where he'll learn new, valuable skills that will enable him to build a successful career in facilities. During the time he's in school, he'll have monthly check-ins with the team at C&W Services. Additionally, he'll do a three-month internship with us during his second year. And then, when he graduates, he'll have a full-time job waiting for him.
"I'm excited about my career," Grant says. "This program is a great opportunity. And I'm looking forward to doing it close to friends, close to family."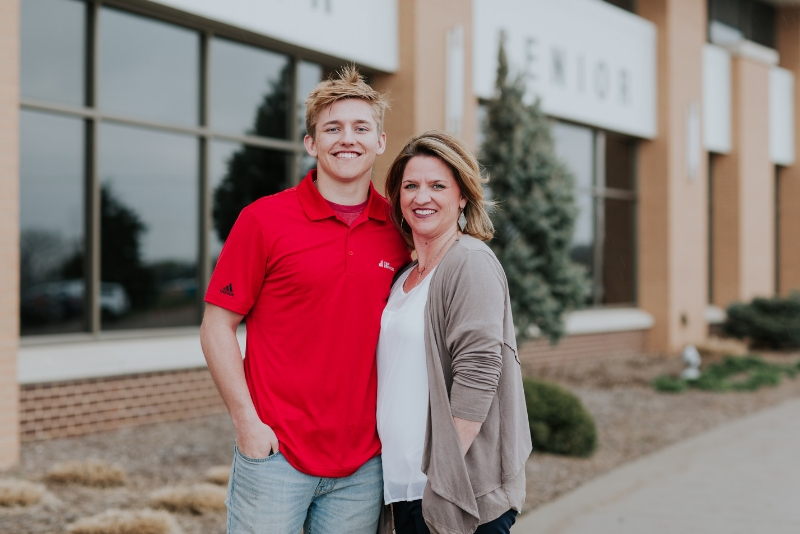 Who takes care of your facility?
These scholarships are one of many ways we're working to address the trade-skills gap and ensure that the facilities services industry has a healthy, robust workforce moving forward.
Get inspired and read more stories about employees just like Grant.
Let's connect about how our highly engaged team can help you.