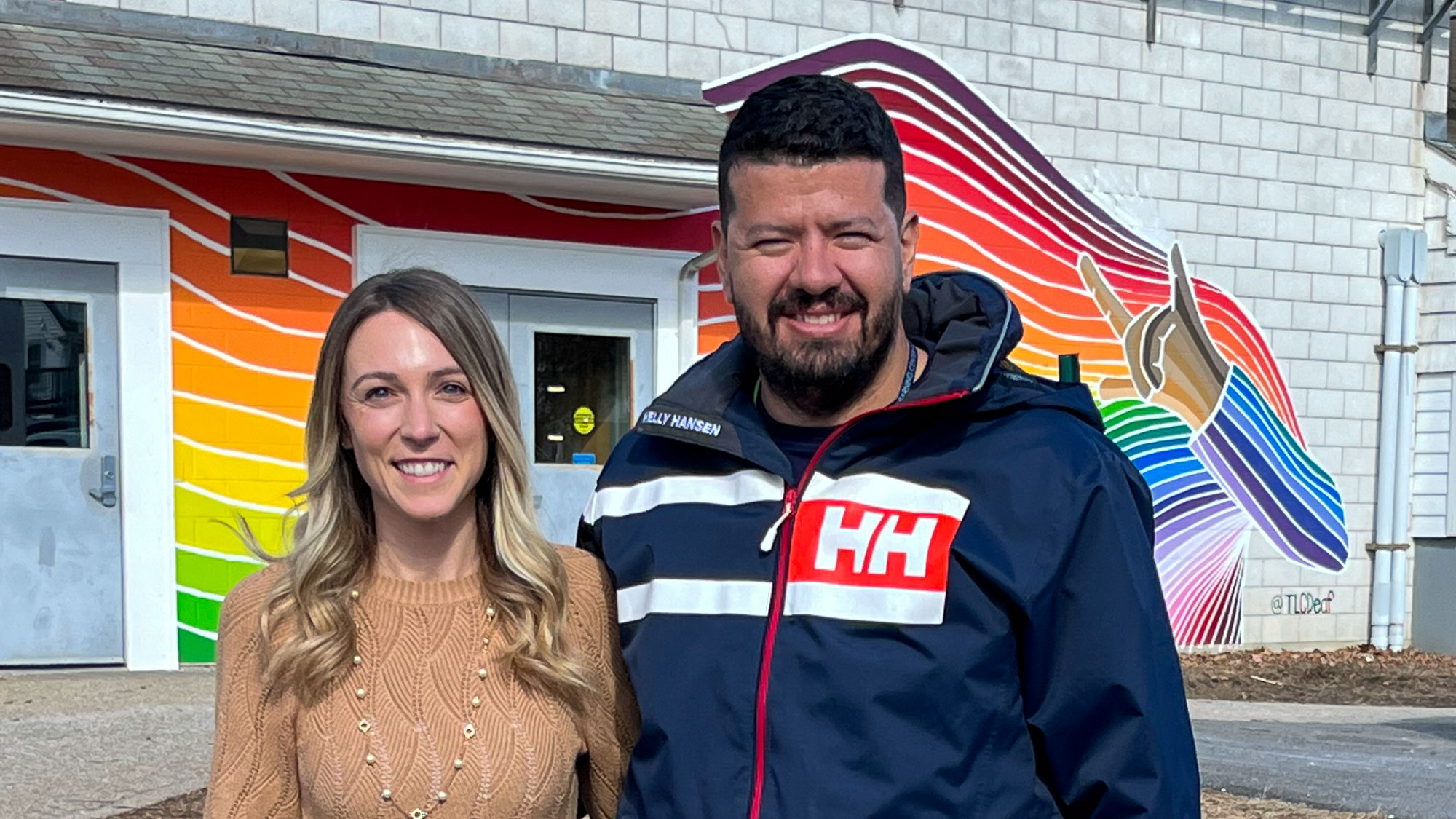 On April 15, 1817, the American School for the Deaf opened in Hartford, CT, and became the birthplace of American Sign Language (ASL). National American Sign Language Day, observed annually on April 15, celebrates the approximately 600,000 people of all ages throughout the U.S. who use ASL to communicate.  
The Learning Center for the Deaf (TLC) is a school for the deaf and hard-of-hearing children and adults in Framingham, MA. Since 2009, C&W Services has provided janitorial, operations & maintenance, and landscaping services for TLC's 14-acre campus, consisting of 19 buildings totaling 120,000 square feet. 
Our organization's Diversity, Equity & Inclusion (DEI) strategy is ingrained in our workplace, where DEI is "everyone's responsibility." That's why we are proud to recognize our team members, Pablo Galeano, Facility Manager, and Michelle Leverone, Senior Manager of Service Delivery, who have gone above and beyond to learn ASL to connect and communicate with the many students and faculty on campus who are deaf or hard-of-hearing – while providing best-in-class customer service.
Karyn Bishop, Chief Operating Officer at The Learning Center for the Deaf, was moved by the gesture, stating, 
"You have a wonderful combination of skillsets very difficult to find, having both the technical and people skills."
Angel Doyle, Vice President of Operations for the Northeast North region at C&W Services, commended the team:
"You have truly provided the best service to The Learning Center, showing great pride in safety and customer satisfaction. It is incredible that you have taken the time to learn sign language to enhance your ability to show customer care by speaking their language on campus."
Thank you, Pablo and Michelle, for making an impact with our client and the community!