Supporting essential businesses and teachers during the COVID-19 outbreak.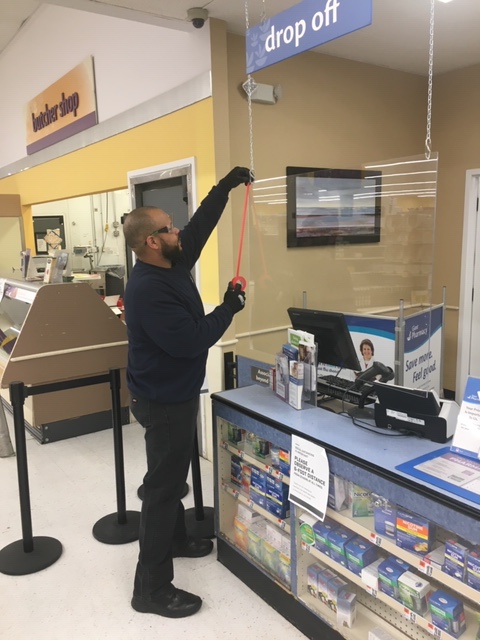 COVID-19 has impacted all of our communities—from local businesses to schools to social interactions. Despite the challenges of the current environment, Cushman & Wakefield is continuing to rise to the occasion for our clients, especially those who are essential businesses or organizations, to help them maintain critical operations and a sense of normalcy and security.
For example, one of our clients, a major grocery store chain, requires increased maintenance support to ensure safety, efficiency, and continued operation. C&W Services Divisional Manager Jeff Berube and his team embraced this challenge and not only completed work orders in record time but also installed Plexiglas shields at all pharmacy cash registers and consultation areas in over 175 supermarkets. These shields help both customers and pharmacists stay safe by eliminating physical contact. Our team managed the entire project, from procuring the materials to fabricating the design to installation, and, by leveraging our institutional knowledge and best practices, were able to complete the project in only a matter of days.
"The C&W Services team felt like superheroes," Jeff said. "Both customers and grocery store employees kept continually thanking them at every location. Everyone involved in this project is so proud of their work."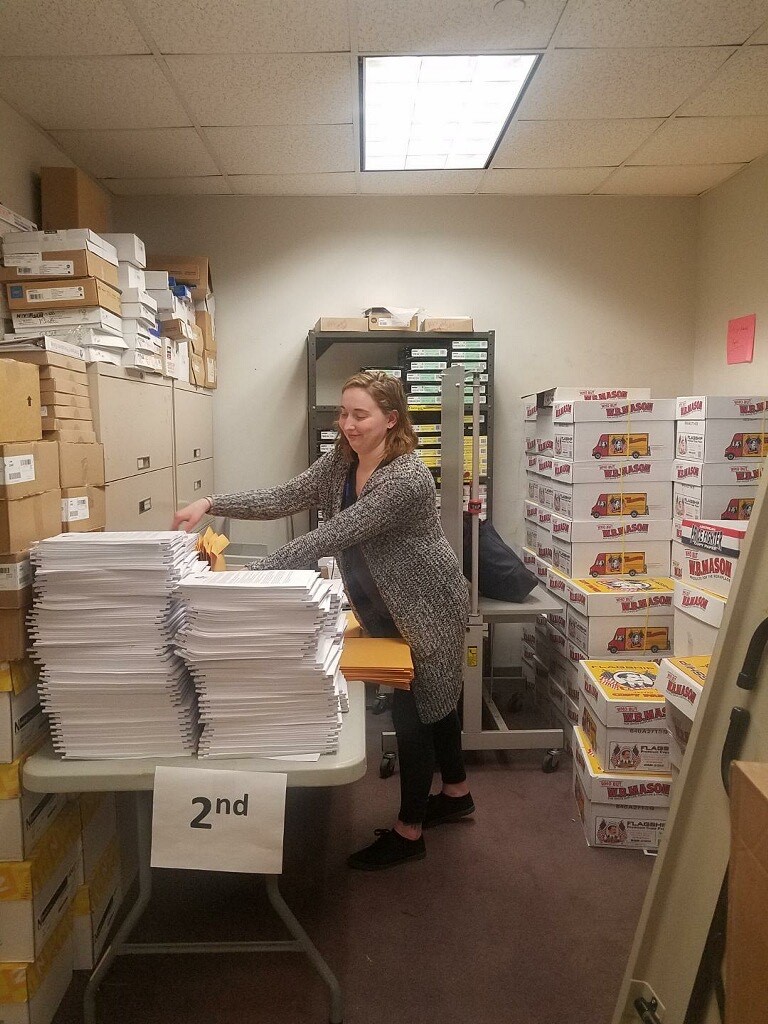 Another way we're assisting our communities is by going above and beyond for our education clients. Since most, if not all, schools have closed in response to COVID-19, teachers are now using video conferencing software to conduct classes and communicate with students. Alongside video conferencing, teachers are printing and mailing out learning packets, so that their students can practice what they're learning at home.
To support one of our clients, a large public school system in Connecticut, our C&W Services team has been working overtime in the school's copy center to prepare, print and mail distance learning packets. Since the school closed a few weeks ago, the team has distributed more than 5,000 packets to students.
While there is a lot of uncertainty during this time, what is certain is Cushman & Wakefield's commitment to our clients. By leveraging our best-in-class facilities services, knowledge and expertise, and, most importantly, our people, Cushman & Wakefield is making an impact for clients and our community, especially when it is needed most.