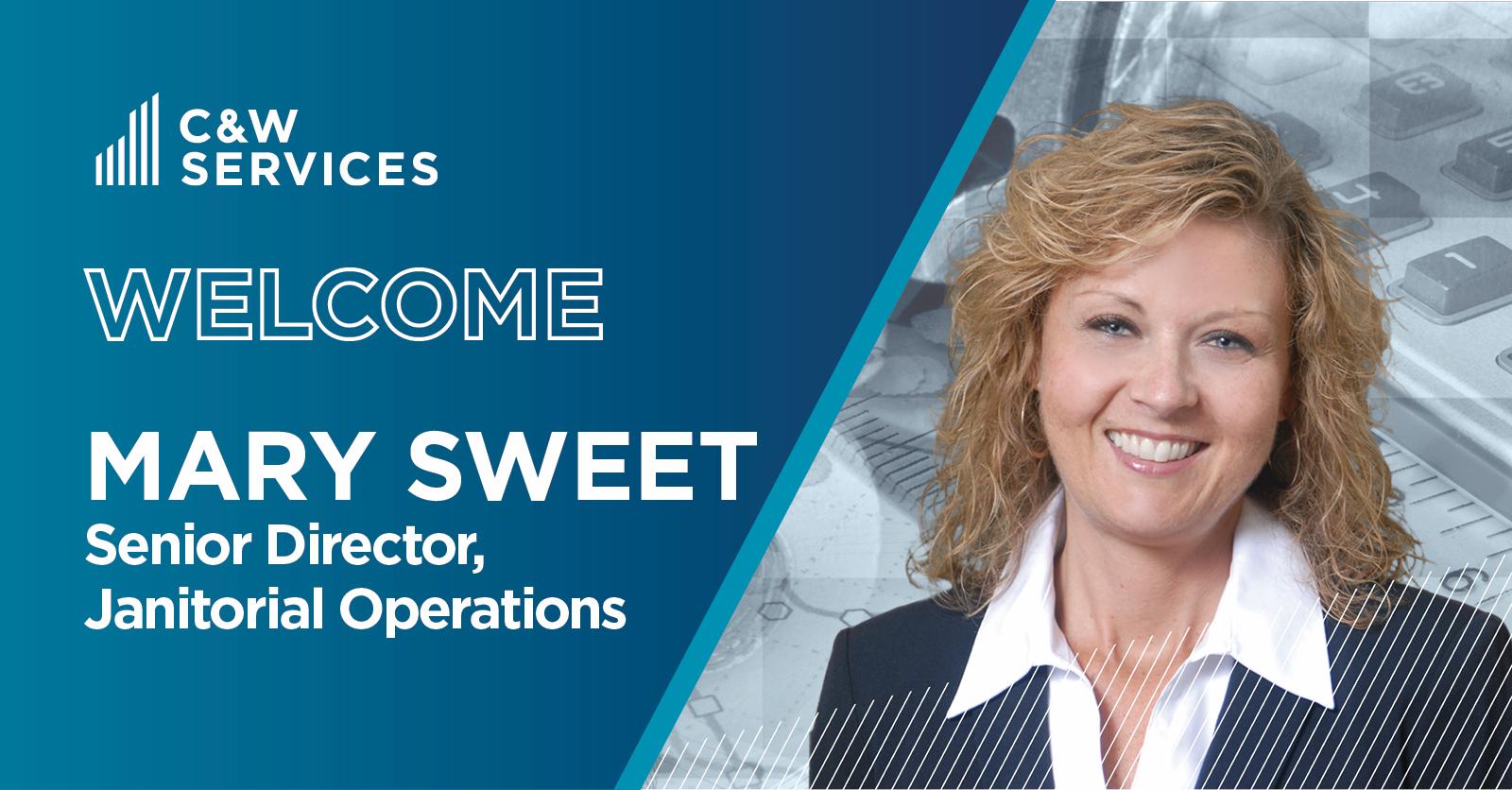 We're thrilled to announce that Mary Sweet has joined C&W Services as Senior Director of Janitorial Operations on our Service Innovation & Optimization Team. Mary will play a critical role continuing to develop and deploy our janitorial service line strategy and delivery standards.
Mary has over 20 years of industry experience, most recently serving as the Vice President of Account Management at BlueChip Pros, where she was responsible for initiating the company's Account Management vertical. Before BlueChip Pros, Mary dedicated 17 years to SBM Management, LP, in various roles, ending her tenure as Senior Director of National Accounts. She brings a breadth of knowledge in leading soft service operations across multiple industry sectors, including education, pharmaceutical, financial, and logistics.
Mary is formally trained in regulatory compliance, hard services administration, data analytics, process change management, and innovation to scale. She is a member of the Greater Cincinnati IFMA and BOMA Chapters, the Diverse Manufacturing Supply Chain Alliance (DMSCA), and the Cincinnati Chamber of Commerce. Based in Cincinnati, Ohio, Mary has a passion for serving the community and actively supports the Crohn's and Colitis Foundation and the Cincinnati BoyChoir.
Welcome, Mary!