Meet Matthew.
As a senior in high school, Matthew's dad was considering a job with a financial services company headquartered at the World Trade Center. After careful deliberations, and almost taking the role, he decided to move to a different position. Then 9/11 happened.
For Matthew, 9/11 felt very close to home. "Just knowing what could have been and how fortunate I was to not be affected," he says. "Physically, it felt a lot closer to my family than it was."
So, when it was time for Matthew—a project manager at a Class A Boston office tower—to apply to colleges, he started looking into maritime services, drawn to it from his experience sailing every summer in Cape Cod. He applied to both the Coast Guard and the U.S. Navy, and was accepted into the Coast Guard.
"I wanted to give back to the country that had given me a lot," he says. "It was a natural fit based on the events of 9/11; based on what I perceived myself doing in college."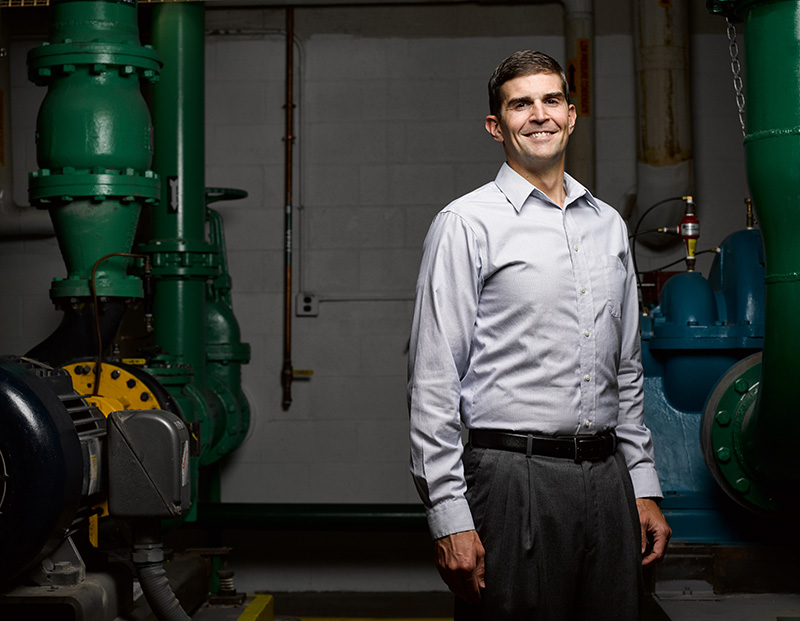 The path to facilities services.
Matthew attended military academy, where he majored in mechanical engineering. After graduating, he received his first assignment, serving as a student engineer on a 210-foot cutter in Miami. He spent two years on the ship working a number of jobs.
From there, he became an executive officer on a 110-foot patrol boat for two more years. He then went on to grad school at the University of Michigan, receiving a dual master's degree in mechanical engineering, and naval architecture and marine engineering. To pay off his grad school, he served his final tour in Washington, D.C., at the Coast Guard Safety Center.
"Working in Washington, D.C., was a great experience, but it also opened my eyes to a number of other possible avenues that I could take in my career," he says. "I decided to leave active duty."
Now, he serves in the Coast Guard Reserve, working one weekend a month and two weeks a year, as well as his position with C&W Services.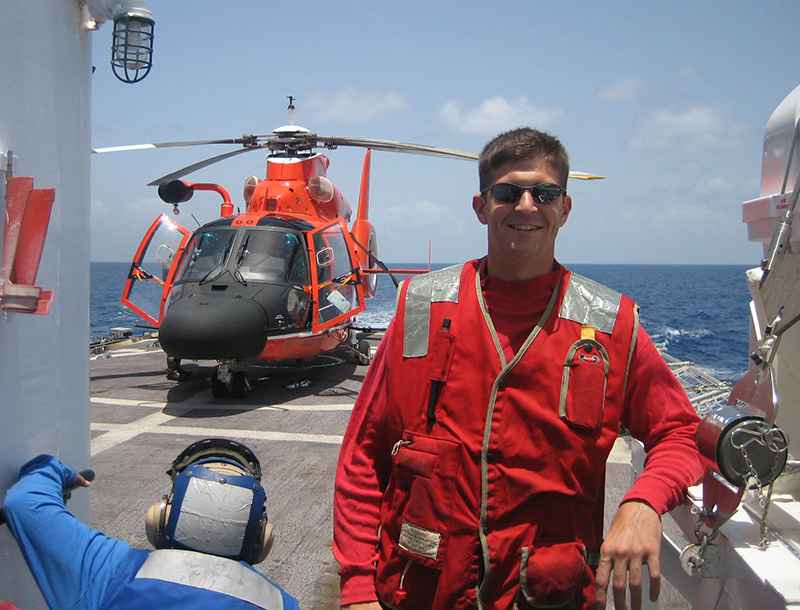 Where does C&W Services fit in?
Once he left the Coast Guard, he found a senior engineer position in the Boston suburbs, but the travel was more than he anticipated, and he began looking for other positions. A friend told him about an opening at C&W Services, and he was hired in February 2016.
Matthew likens his Coast Guard experience to his role now, referencing the similarities in managing styles within the two.
"You work in such close quarters in a shared space that the mentality of both management and the crew are similar," he says. "A lot of the skills and experiences I had on the ship translated very well to what you experience in a building of this size."
But one sizable difference is the ability Matthew has to focus on energy savings—a passion of his.
"I have a deep interest in using energy efficiently and becoming more energy conscious," he says. "That's one of the great things about my role here now. I get to work day to day with the efforts to make this building as efficient as possible."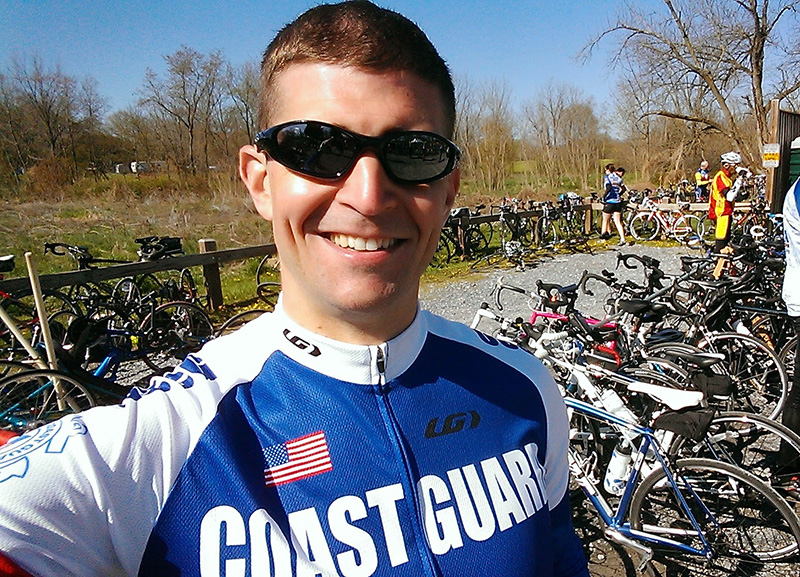 A lifetime of service.
Matthew encourages those in the Coast Guard working in engineering roles to consider transitioning to the facilities services industry—the similarities are more apparent than you might think.
"The skills that you have in the Coast Guard translate into the civilian world, into the facilities engineering field," he says. "Just because you're not deploying anymore, the job isn't less challenging, especially in a building of this size."
As well, one of the largest aspects of maritime services—keeping people safe—can be found in the work Matthew and his team do day in and day out.
"There is a service aspect to it, obviously, that you're trying to provide a great customer service, keeping people safe, keeping people comfortable and allowing them to be productive," he says. "A lot of those things translate well from the military because it's service first. You want to be selfless, and you can definitely do that in this type of environment."
C&W Services is proud to have veterans like Matthew, and so many others, on our team.
Finding your way.
If you're interested in transitioning from a job with the Coast Guard or Navy to a similar path in facility services, check out our open positions.
Who takes care of your facilities?
Matthew is one of many stories we have from the field that demonstrate how our team's culture is the backbone of our service delivery success.
Get inspired and read more stories about employees just like Matthew.
Let's connect about how our highly engaged team can help you.