Find a fulfilling career in facilities.
John, an HVAC apprentice at a client site in Nebraska, didn't plan on a career in facilities services, but he's happy that he's found his way into the field.
"I originally went to college," he says. "I had a difficult time there, so I started working at a nursing home. That was a good experience. I was there for two years, but I honestly couldn't see myself doing it for the rest of my life. I was on the lookout for something new."
John grew up on a farm, and he's always enjoyed challenging hands-on work. "I started to look into facilities, and it seemed like a good fit almost immediately. That led me to apply to the apprenticeship program."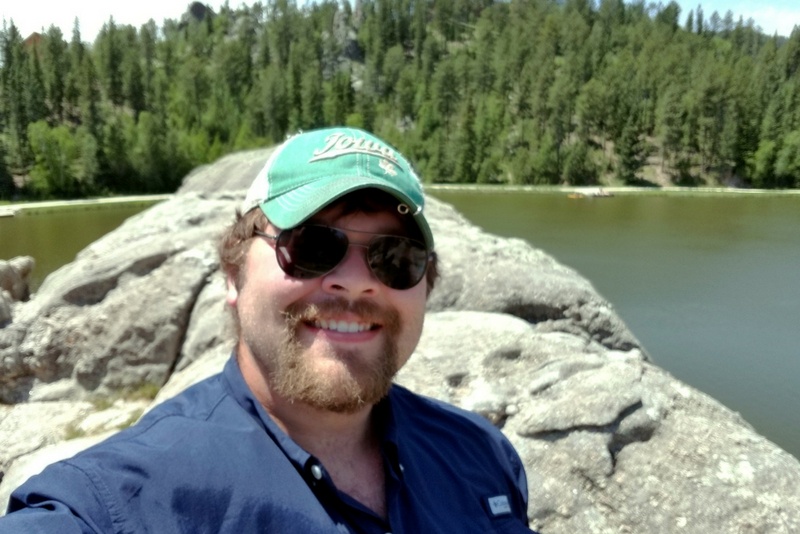 We partner with local schools to provide cutting-edge training.
John is now in the third and final year of his apprenticeship. Looking back, he's proud of all of the skills he's learned. "I started out learning a lot about electrical and HVAC," he says. "And then we focused on mechanical skills for a while. Once I complete my final year and get approved I—ll be able to do a lot of different kinds of work. That's really exciting for me. I won't just be stuck doing one thing."
Alongside learning technical skills, both on-site and in the classroom, John has become adept at tackling some of the regular challenges that can come up at a site. "Being on-site has taught me how to engage with customers and clients, how to solve their problems while also completing the tasks that I need to do. Often those two things go hand-in-hand. It's just about communicating and finding the best way to solve an issue."
As John nears the end of his apprenticeship, he can't wait for his future career in facilities. "This program is an amazing opportunity," he says. "I'd encourage anyone interested in the field to apply. It's put me in a great position for the rest of my career."
Tackling the trade-skills gap.
We've offered apprenticeship programs at a number of our client sites for years, but we recently redesigned and reinvested in the program in response to the growing trade-skills gap. This problem, caused by the fact that a large number of baby boomers are going to retire over the course of the next decade, could result in there not being enough skilled workers to fill vacant roles. It's a serious issue, but we're dedicated to solving it.
You can learn more about how we're working to address the trade-skills gap here.
Who takes care of your facility?
John is one of many stories we have from the field that demonstrate how our team's culture is the backbone of our service delivery success. We pride ourselves on delivering a broad portfolio of services, developing and empowering our people, and defining a new status quo.
Get inspired and read more stories about employees like John.
Let's connect about how our highly engaged team can help you.