Providing industry-leading facility management internships.
Due to the large number of baby boomers projected to retire over the course of the next decade, the facilities services industry is facing a growing problem: there aren't enough skilled workers to fill the available roles. As part of our efforts to combat this problem—known as the trade-skills gap—we recently launched an internship program.
"With the internship program, we really want to create diversity, bench strength, and brand awareness," says Juan Gomez, Senior Director of HR. "Our hope is that we can hire our interns once they graduate, as we have made a major financial investment in this program to ultimately develop great talent for future growth."
Our investment in our internship program is only going to grow in the coming years. "We're planning to further invest in and expand our internship program," says Juan "In fact, we want to double the number of interns we accept for summer 2019."
Developing and investing in the next great generation of facilities management professionals.
Each of our interns is assigned a client site to work at for the entire summer. This way, they can truly learn about how the site functions; develop lasting connections with people in the industry; and learn new, valuable skills.
"Interns bring a new perspective to our client sites," says Juan. "They have the ability to approach problems differently and to come up with creative, innovative solutions."
Our clients have also appreciated having interns at their sites, as the interns enable site managers to tackle special projects they wouldn't normally have the time or available team members for.
Meet our interns.
Learn more about our 2018 interns and see how they're building a foundation for a successful career in facilities services.
Nycholas Slater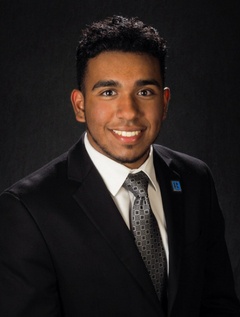 Nycholas is going into his senior year at Texas A&M University, where he is studying for a B.S. in Leadership Studies. Nycholas was also an intern with us last year summer, working at a client site in Silicon Valley. This summer, he's working at a large office complex in Texas.
"I have a background in real estate," he says. "But I wanted to learn more about the management side. We have a facilities management program here at Texas A&M that's pretty new. I took a few of those classes, and then spoke with C&W Services at a career fair. That led to the internship."
Looking back on his first summer as an intern, Nycholas says that he learned a lot. "It gave me a more holistic view of facilities. I learned a lot of great things in the classroom, and this gave me the opportunity to put those concepts and ideas into action. Facilities is so interesting. It's all about succeeding behind the scenes. If you're doing your job well, nobody knows your name."
Chelsea Chavez
Chelsea is going into her junior year at Prairie View A&M University, where she is studying for an A.S. in Architecture and Construction Science. She was initially inspired to look into facilities management by her best friend, who was minoring in the subject.
"She was telling me about some of her classes, and they sounded really interesting," says Chelsea. "So I decided to take some with her, and I genuinely enjoyed them."
After those classes, Chelsea found an internship last summer with a different facilities management company. "That was a great experience," she says. "I handled their bids. I learned a lot, developed a lot of good insights. The experience really helped me realize that this was a field for me. Some of my personality traits—my attention to detail, my perfectionism—really lend themselves to this field."
This summer, Chelsea is working at a large technology campus in Silicon Valley. "I've only been here a few weeks, and I've already learned a lot," she says. "I'm excited for the rest of the summer."
Tony Jordan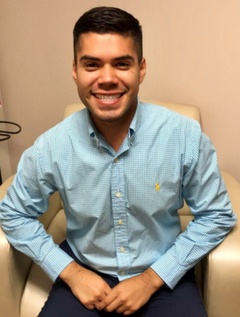 Tony is graduating from Texas A&M University this summer with a B.A. in Business Administration and minors in Economics and Facility Management.
"I decided to pursue a career in this field while finishing up my minor in facilities management," he says. "I took a class that had frequent guest speakers, and one of them made a lot of really good points about facilities management. That got me more interested in the field, and that led me to C&W Services."
This summer, Tony is working at a large transit account. "So far, I'm just learning how everything works," he says. "I feel like my classes put me in a really good position to succeed, but I'm also more of a hands-on learner, so it's been really fulfilling to take things I've learned in the classroom and apply them to an actual site."
Who takes care of your facility?
Our growing internship program is a testament to how we're working to develop the next generation of facilities leaders. Check back later this summer for more updates about our interns.
At C&W Services, we pride ourselves on delivering a broad portfolio of services, developing and empowering our people, and defining a new status quo.
Get inspired and read more stories about our employees.
Let's connect about how our highly engaged team can help you.