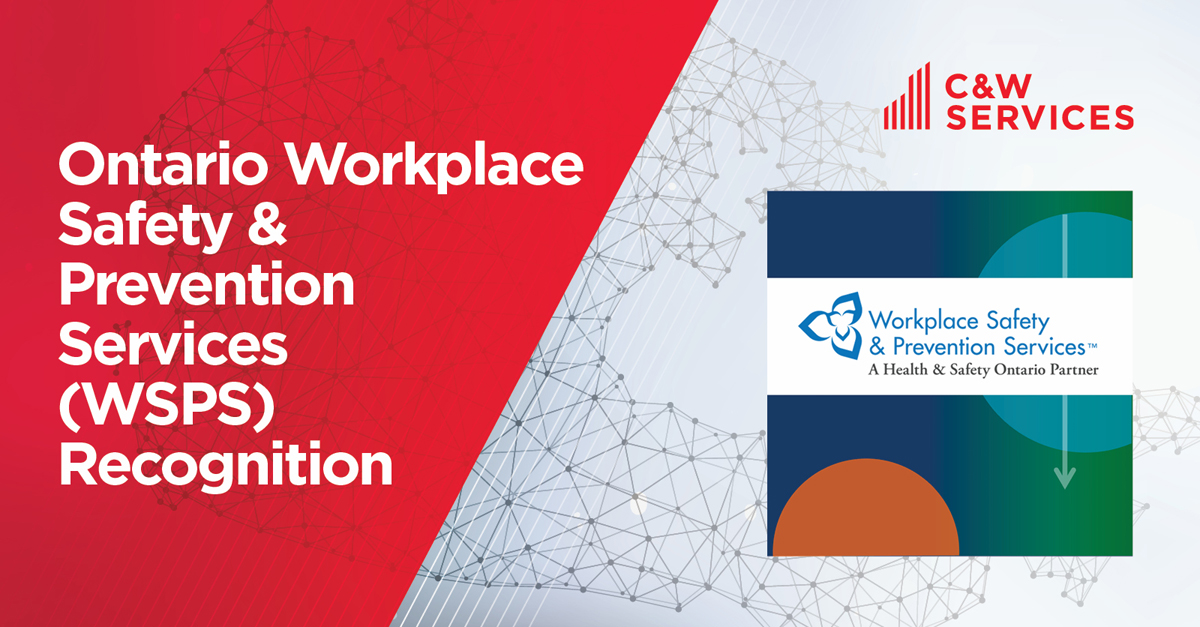 We are very pleased to share that Michael Luu, Regional HSSE (Health, Safety, Security, Environment) Manager and our Canada East team successfully achieved topic implementation and recognition from the Workplace Safety & Prevention Services. WSPS is the equivalent of the National Safety Council (NSC) in the United States and is a partner in Ontario's occupational health and safety system.
The C&W Services team was selected as one of a few companies in the WSPS community who has successfully completed the first action plan for the new WSIB's (Workplace Safety and Insurance Board) Health and Safety Excellence Program. This new performance-based incentive program integrates the strengths of previous WSIB safety groups and Workwell  programs, which we have been participating in for over 10 years.  Additionally, we joined the advisory committee for WSPS, allowing our team to help Ontario businesses address and solve occupational health and safety challenges.
Our participation as an organization demonstrates our continued commitment to health and safety.
Congratulations to Michael and the Canada team on their remarkable achievement and demonstration of safety excellence!