Safe Travel Barometer Gives Logan Airport and Sea-Tac Airport Top Ranks
Safe Travel Barometer's Safe Travel Score is the travel industry's first and leading COVID-19 initiative rating system. Determined by an independent audit of 29 traveler health and safety measures, the Safe Travel Score is an objective, data-driven look at which facilities have gone above and beyond to create safety-first environments.
We're thrilled to announce that C&W Services' client Boston-Logan International Airport ranked first among all North American airports. This is a major achievement and one in which our teams played a significant role.
"We are excited that Logan was ranked the safest airport in the U.S. during the pandemic. It is a testament to all the hard work that has gone into making the airport safe for our employees and customers," said Ed Freni, Massport's Director of Aviation.
Additionally, Sea-Tac International Airport, another C&W Services client, ranked within the top ten. You can learn more about the Safe Travel Score here. Thank you to all of our teams that made this win a reality, and for going above and beyond to keep travelers safe.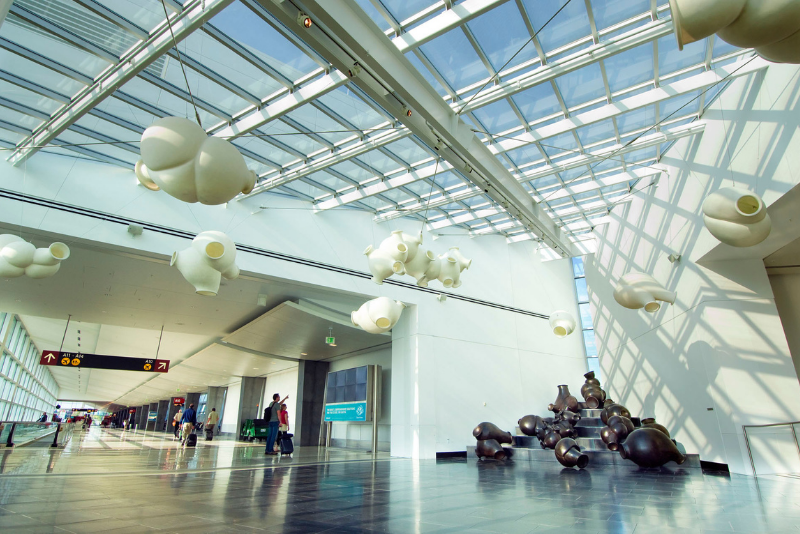 Who Takes Care of Your Facility?
This is one of many examples we have from the field that demonstrate how our team's culture is the backbone of our service delivery success. We pride ourselves on delivering a broad portfolio of services, developing and empowering our people, and defining a new status quo.
Get inspired and read more stories about our teams.
Let's connect about how our highly engaged team can help you.