Meet Ana.
Taking initiative and being a self-starter are great qualities to have in any field, but in the facilities services industry, they're especially valuable. That's why we want to highlight the great work that Ana, a front-line staff member at a client site in the heart of Silicon Valley, has been doing to improve operational effectiveness and client satisfaction.
"Ana is a very quick learner," says Cesar Sarmiento, the Facilities Coordinator at the site where Ana works. "She only joined our team a few short months ago, but she's already making a huge impact."
Ana's primary responsibilities involve the janitorial services at the site. She makes sure that all of the shared spaces, kitchens, and employee work areas are clean and give off a professional, world-class image. Recently, in order to improve the consistency of the cleaning across multiple shifts, Ana implemented a weekly checklist that notes things that need to be improved.
"I really value Ana's input," says Cesar. "She's taken ownership of a lot of the tasks at this site and elevated them. It's a huge improvement."
A commitment to client satisfaction.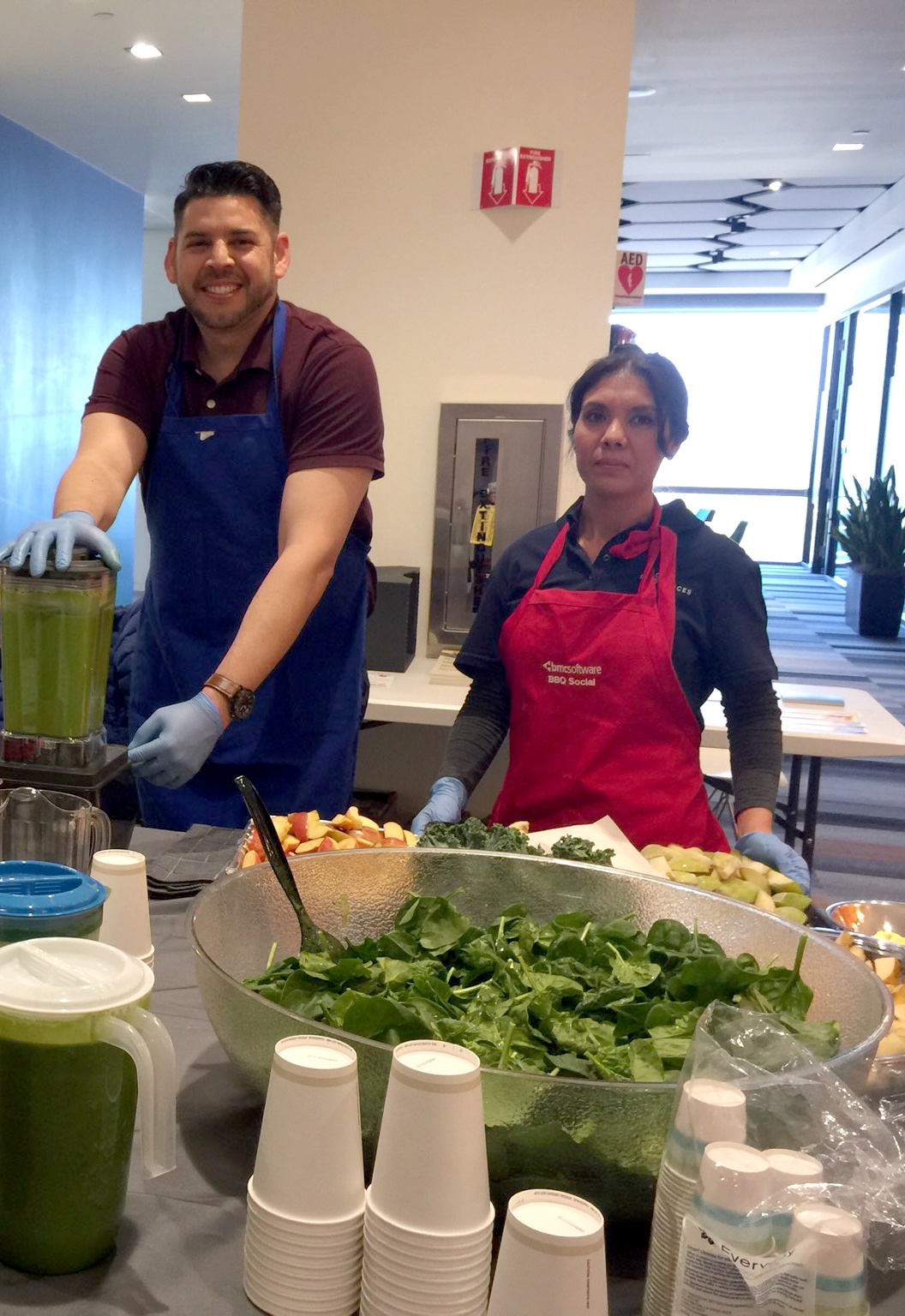 Ana also manages the lunch program at the client site. This means that every Tuesday, Wednesday, and Thursday she's ordering and arranging food for 70-80 employees. She sometimes even organizes special demos to make the lunches more interesting. For example, in February, as a way to promote Health Heart Month, she arranged a fruit smoothie demo. The event was a huge hit, and Ana then used the leftovers from that demo to prepare a salad for the next employee lunch.
"Both the smoothie demo and the salad were huge hits," says Cesar. "We usually order a salad with every lunch, but everyone in the office said they preferred Ana's salad. She took this whole thing upon herself. It was really impressive. She's improved both the quality and the efficiency of the lunches."
Ana is a great example of the ways our staff go above and beyond to ensure that our client sites are clean, in good working manner, and enjoyable spaces to occupy.
Who takes care of your facility?
Ana is one of many stories we have from the field that demonstrate how our team's culture is the backbone of our service delivery success. We pride ourselves on delivering a broad portfolio of services, developing and empowering our people, and defining a new status quo.
Get inspired and read more stories about employees just like Ana.
Let's connect about how our highly engaged team can help you