We're committed to hiring veterans and reservists.
When Corey first graduated from high school he didn't feel like he was ready to attend college.
"I wasn't mature enough," he says. "I didn't have the necessary discipline." So, instead of going off to school, he decided to join the Army. "It was a great experience for me. I did my basic training in Oklahoma, and then went on to do tours in Germany, South Korea, and Australia. I learned a lot of different things. We even did a cross-training with the Australian Special Forces."
Corey left the army after four years, following the end of Desert Storm, and, in that initial transition back to civilian life, he had a hard time finding work. "It was a challenge to convince people that the skills I'd learned as a combat soldier were valuable," he says. "There were limited jobs that I could get."
It was during this time that Corey found his way to the facilities services industry. "I started working as a carpet cleaner technician. I became one of the top three salesmen at that company, and then I went on to start my own company. I sold that company after a number of years, and then got into account management."
He joined C&W Services in 2014 as a janitorial manager at a client site in North Carolina, and after a couple of years was promoted to facilities operations manager. "It's a big site," he says. ?1.2 million square feet. We handle housekeeping, facilities maintenance, special projects, HVAC, IT. We have three parking lots—each one the size of a football field."
Corey and his team are more than up to the challenge of managing this site, though. "We have two main goals," he says. "The first is safety. We want to make sure that everyone who comes to work is able to leave at the end of the day. We want nothing more than for them to be able to go home to their families. And the second goal is that we are always ready to respond to our customers' demands. We pride ourselves on delivering an unparalleled level of service."
When looking back on his career, Corey credits his time in the military with his success in facilities services. "Oh yeah, he says. "If I didn't go into the military, I wouldn't be in the role I'm in today. They taught me discipline, leadership, how to handle people. I owe them a lot."
Providing career opportunities for veterans and reservists.
From his own experiences, Corey knows that a career in facilities services can be a great fit for a veteran or reservist. That's why he's the sponsor of the apprenticeship program at the client site where he works.
"We regularly go to career fairs at the military bases around here," he says. "We've hired a number of people who were looking to leave the military and enabled them to walk right into a new job."
If you're a veteran or reservist looking for your next career opportunity, we encourage you to visit our careers page.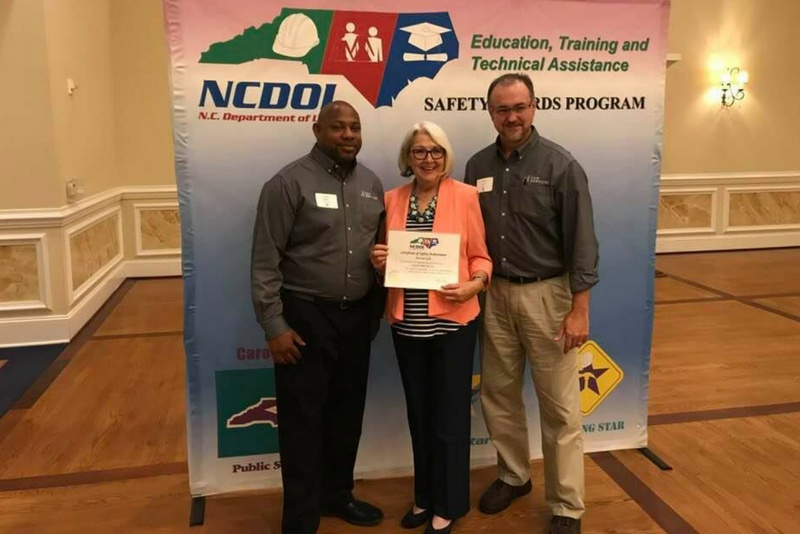 Working to solve the trade-skills gap.
Corey has also been working to expand the apprenticeship program in response to the growing trade-skills gap.
"The apprenticeship program was originally designed for internal workers. It was a way for them to learn new skills and to move up to higher paying work. But now, with all of the baby boomers retiring, we're struggling to find skilled workers. That's caused us to expand the program. We're now working with local community colleges, setting up programs where students can start working on site while they're still in school."
The program has been working well, and Cory says that it's helped them attract new, young talent. "They can be earning while they're learning. That's appealing. And they get to work for a great company. There are good resources here, good benefits. All of that leads to a culture where the team is engaged, they're accountable, they take pride in their work."
This type of positive culture is something that C&W Services tries to promote at all of its client sites, as it leads to greater efficiency, productivity, and safety.
Who takes care of your facility?
Corey is one of many stories we have from the field that demonstrate how our team's culture is the backbone of our service delivery success. We pride ourselves on delivering a broad portfolio of services, developing and empowering our people, and defining a new status quo.
Get inspired and read more stories about employees just like Corey.
Let's connect about how our highly engaged team can help you.