Meet Juan.
When working in a large Class A office building, it can be hard to stand out. But that isn't an issue for Juan, a day shift supervisor at one of our client sites in Boston. All of his coworkers rave about his hard work, dedication, and attention to detail.
"Our entire crew is phenomenal," says Daniel, the facilities manager at the site. "But Juan always gives 110%. He's always cleaning something or working on a task. I know I can rely on him."
Juan joined C&W Services almost 30 years ago, and he's worked at a number of different sites across the Boston area. He currently manages a team of nine full-time employees who are responsible for day-to-day cleaning and for preparing large rooms for corporate events and meetings.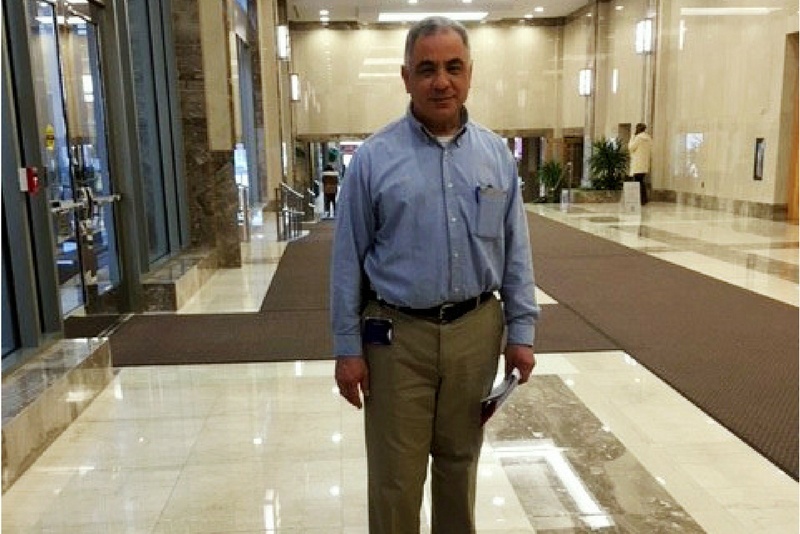 How to do winter maintenance safely.
Making sure that an office building is ready for a harsh winter is something that requires both expert preparation and a lot of hard work.
"We're thinking about winter constantly," says Daniel. "In the fall and winter, we regularly check the weather report, and we hold meetings to make sure that our staff is prepared and that we have the equipment we need. In the spring and summer, it's all about sending the snow equipment to the shop to get properly serviced. Preparing for winter is a year-round process."
Another important aspect of winter preparedness is customer service. Recently, Juan was clearing a little bit of snow off of a previously cleared path, when a woman started to approach the building. Not only did Juan stop what he was doing in order to make sure that his work didn't negatively impact the woman, he also offered her his hand to help her safely traverse the snow.
This level of customer service is something that Juan aims to bring to the site every day. "That's just how I work," he says. "I try to do my best. I try to go the extra mile. I want to make this facility look and run as good as it possibly can."
We aim to instill a culture of customer service, reliability, and care at all of our client sites. It not only reduces costs, it also results in a tight-knit team, which leads to increases in efficiency and lower turnover.
Who takes care of your facility?
Juan is one of many stories we have from the field that demonstrate how our team's culture is the backbone of our service delivery success. We pride ourselves on delivering a broad portfolio of services, developing and empowering our people, and defining a new status quo.
Get inspired and read more stories about employees like Juan.
Let's connect about how our highly engaged team can help you.