A legacy of service.
Ken, a senior maintenance manager at the world's largest online retailer, comes from a family that knows the importance of service. Both of his grandfathers served in the military, his father was a firefighter, his older brother served in the Navy, and his younger brother is currently a police officer.
"My service-minded upbringing definitely drew me to the military," says Ken. "I served in the Navy for 18 years working aboard submarines. During my active duty, I traveled around the Middle-East."
Working on submarines provides a unique set of challenges. "It's a very small, very tight crew," he says. "It was about 150 people, but whenever we'd go out to sea, we'd leave about 10% at the port for training. So we're doing everything on board with about a crew of 130. It's a very fast-paced environment."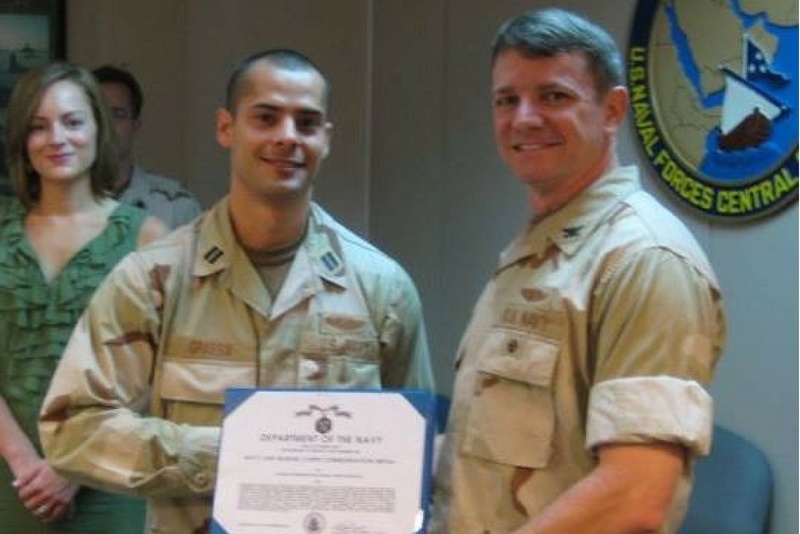 Ken being awarded the Navy and Marine Corps Commendation Medal in Bahrain. The award is presented by his Commanding Officer, CAPT Wes Guinn. Ken's wife, Christine, is looking on in the background.
After leaving active duty, Ken worked as a Navy reservist and oversaw security at a weapons base in New Jersey before being deployed to Bahrain. There he was in charge of starting a new task force that was responsible for all Navy security in the Middle East. As part of that role, he reported to three and four-star admirals on a semiweekly basis.
"It was a busy time," says Ken. "It was a hustle. But I really enjoyed it. Looking back, that's what I miss most about the Navy."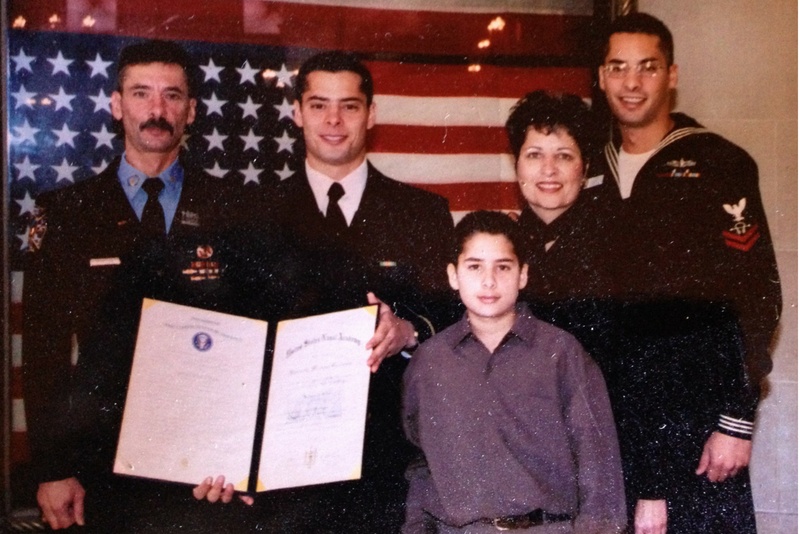 Ken graduating from the US Navel Academy. Ken's father (far left) is in his FDNY uniform. Ken's older brother (far right) is in his Navy uniform. The young boy is Ken's kid brother, who is now NYPD.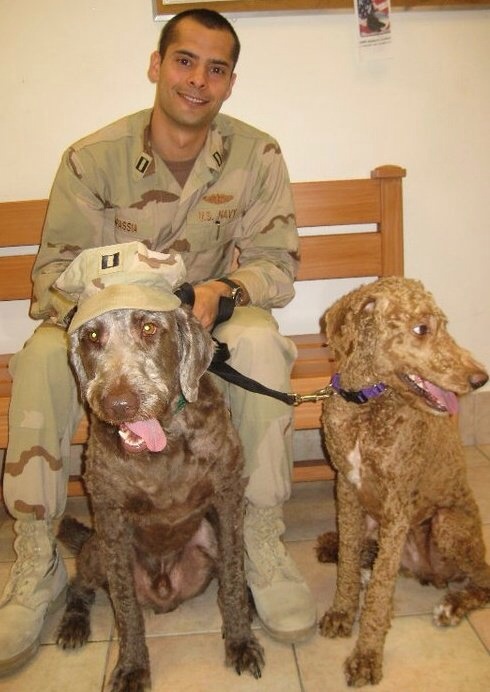 Facilities services. A great career for veterans.
After a few years working for Booz Allen, Eaton, and Amazon, Ken joined C&W Services, and he soon found that same high-paced energy that he'd enjoyed in the Navy.
"Peak time at this client site is a lot like combat deployment in the military," he says. "High-stakes, extremely fast-paced. This site is big enough that if we have a bad day, we could see a change in the client's stock price. Everyone on the team is highly qualified, and we all work together to make sure the work gets done right."
Because of the nature of this work, both Ken and C&W Services have noticed that veterans make ideal team members. "If someone can be successful in the military, they can be successful in facilities," he says. "There are a lot of parallels between the two jobs. It's a great fit."
If you're a veteran or reservist looking for your next opportunity, check out our careers page.
Who takes care of your facility?
When Ken was asked by a senior military official why he wanted to work on submarines, he answered that it was because they were seen as an elite group, the cream of the crop. He feels that same way about C&W Services. We're a leader in the facilities services industry, and we're dedicated to delivering a broad portfolio of services, developing and empowering our people, and defining a new status quo.
Get inspired and read more stories about employees just like Ken.
Let's connect about how our highly engaged team can help you.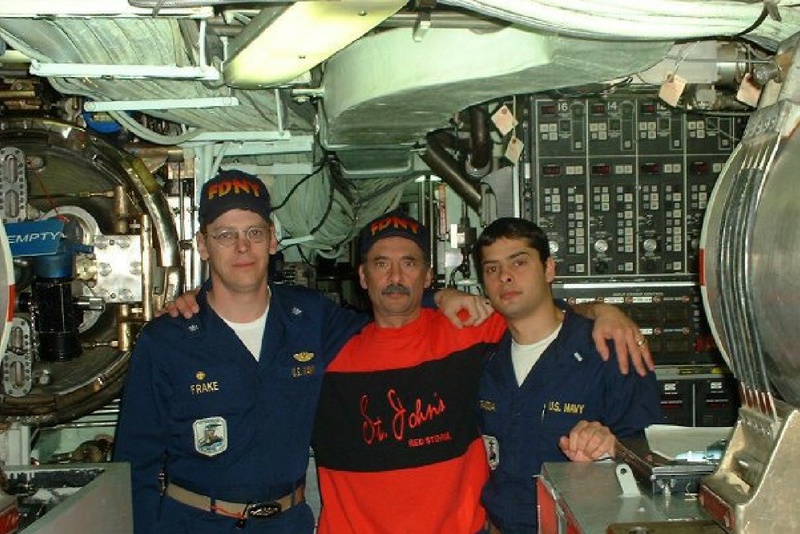 A young Ken (right) poses for a photo with his dad (center) and his Commanding Officer, CAPT Bill Frake (left), following a deployment to the Middle East in support of Operation Iraqi Freedom.