Meet Oscar.
Oscar takes pride in the fact that he works at one of the largest museums in Boston. "The museum does a lot of different things," he says. "There are exhibits, classes, special events. Whenever I see a family here having fun that fills me with pride because I know that I helped make that happen."
Oscar joined C&W Services back in 1995, and he has been at the museum for the last 11 years, working his way up to afternoon supervisor. In his current role, he oversees all of the afternoon shifts and ensures that all events have been properly set up and torn down. "The museum is six floors," he says. "It's a lot of work, making sure that everything is running the way it's supposed to, especially since something radically different can be happening on each floor."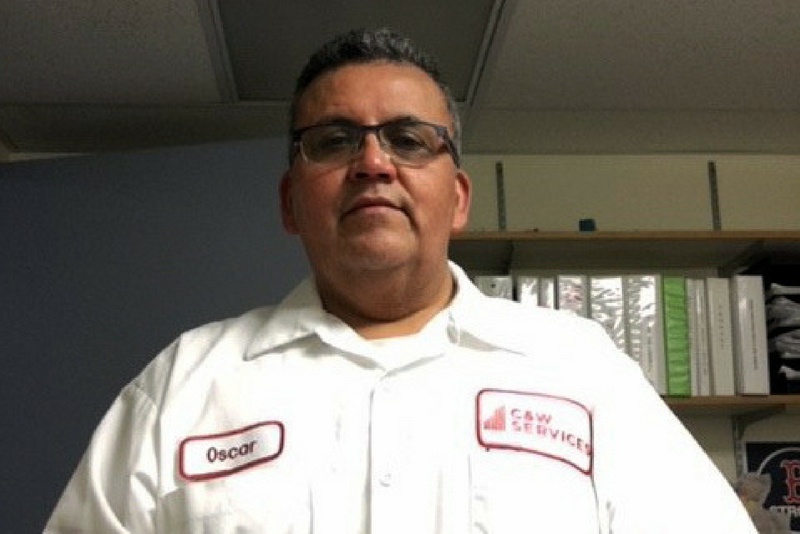 These different events can lead to a lot of unique issues, but thankfully Oscar and his team are up to the challenge. Recently at an overnight event, Oscar was doing his rounds when he saw a child walking down one of the corridors unaccompanied. He thought this was odd and noted the direction the child was heading. Not a minute later, a security guard approached Oscar and asked if he had seen a child. One of the students at the overnight event had wandered off. Due to his experience and situational awareness, Oscar was able to help the security guard find the child almost immediately.
"I'm glad I could help," says Oscar. "I'm very glad we found the child as quickly as we did. But I was just doing my job. I love working here. This place has been great to me, so anything I can do to help this place I do it."
Who takes care of your facility?
Oscar is one of many stories we have from the field that demonstrate how our team's culture is the backbone of our service delivery success. We pride ourselves on delivering a broad portfolio of services, developing and empowering our people, and defining a new status quo.
Get inspired and read more stories about employees just like Oscar.
Let's connect about how our highly engaged team can help you.