To draw interest in the facilities management industry, C&W Services works to connect with millennials.
To grow the facilities services industry, we need to attract millennials and college students who make up a growing number of the workforce. According to an April 2016 population estimate from the U.S. Census Bureau, millennials (who fall in the age range of 18 to 35) now have 75.4 million in the workforce compared to 74.9 million baby boomers.
As you can see, attracting new, young talent is of the utmost importance.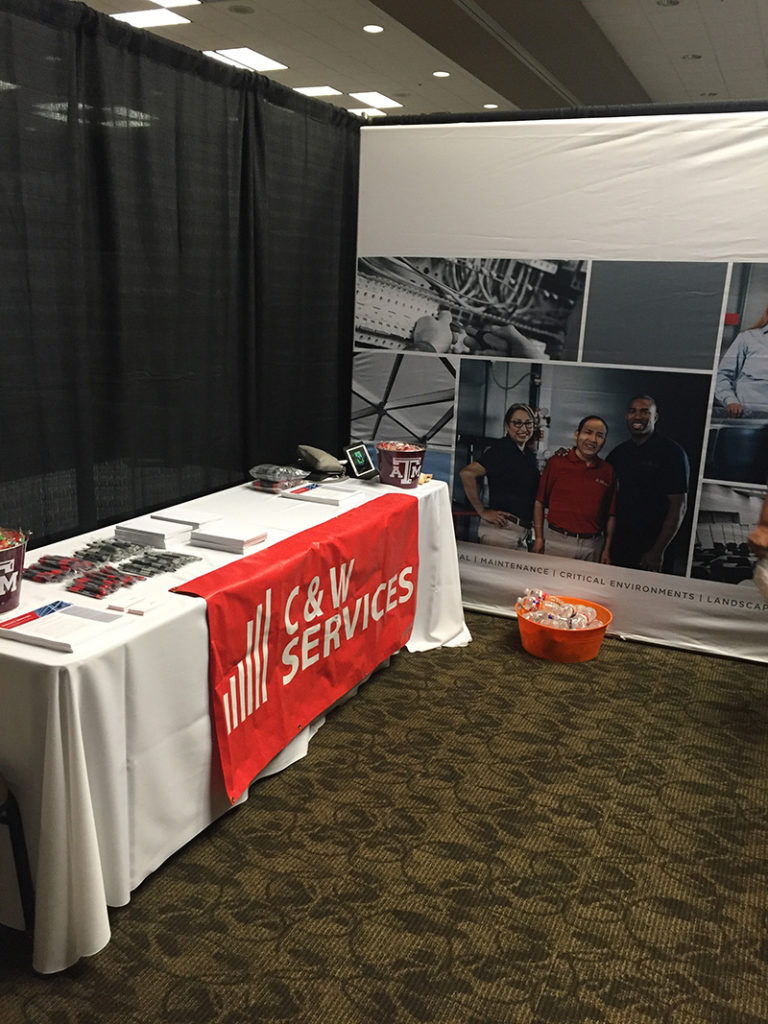 Connecting With Students
C&W Services understands how critical this is and has started initiatives to connect with college students and millennials searching for positions. One way to encourage interest in the industry is to connect with individuals in person. Digital engagement matters, but building in-person relationships is an important way break through the noise that inundates millennials. At a recent Construction Industry Advisory Council Career Fair at Texas A&M University, C&W Services had a booth at the CIAC Career Fair that provided students interested in facilities management the experience to stop by and chat with experts.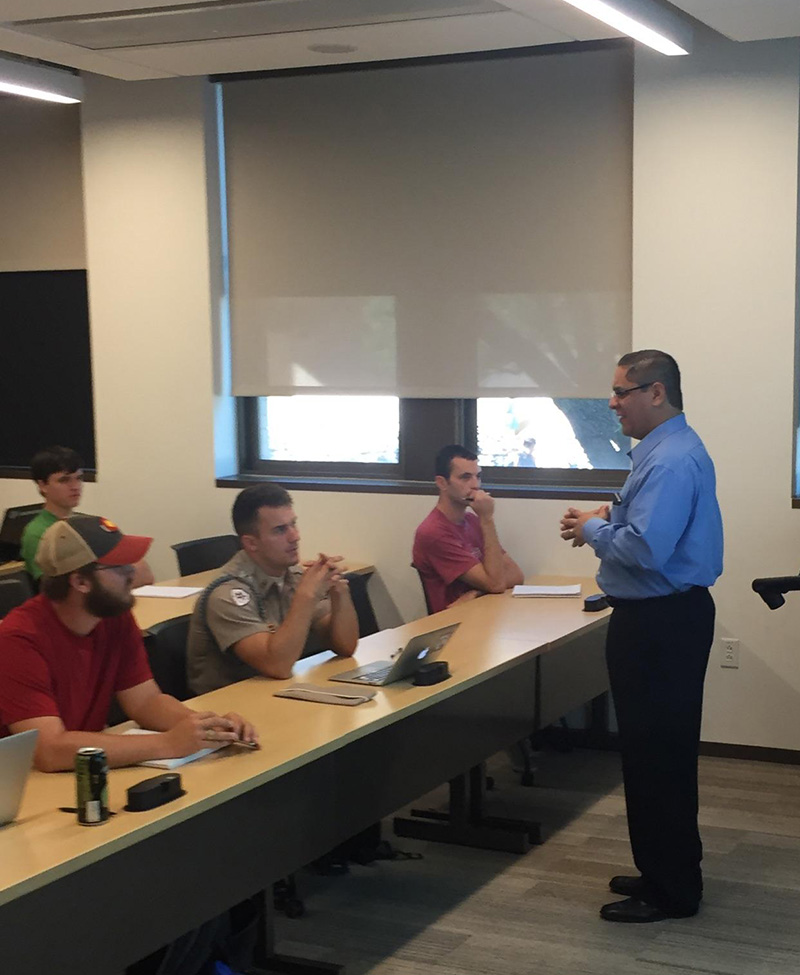 Sharing the C&W Services Story
In addition to the booth, Juan Gomez, senior HR director, and Bill Ayres, director of operations in the west, gave a presentation to Texas A&M University construction students with a minor in facilities management about the history of C&W Services. They also walked through a day in the life of a facilities manager.
"We heard a lot of positive feedback," says Juan. They really did appreciate us being there."
The presentation and presence at the career fair helped C&W Services secure interns for the 2017 summer. While this may seem early, intern competition has increased exponentially in recent years—if companies want top-performing interns, they need to start early.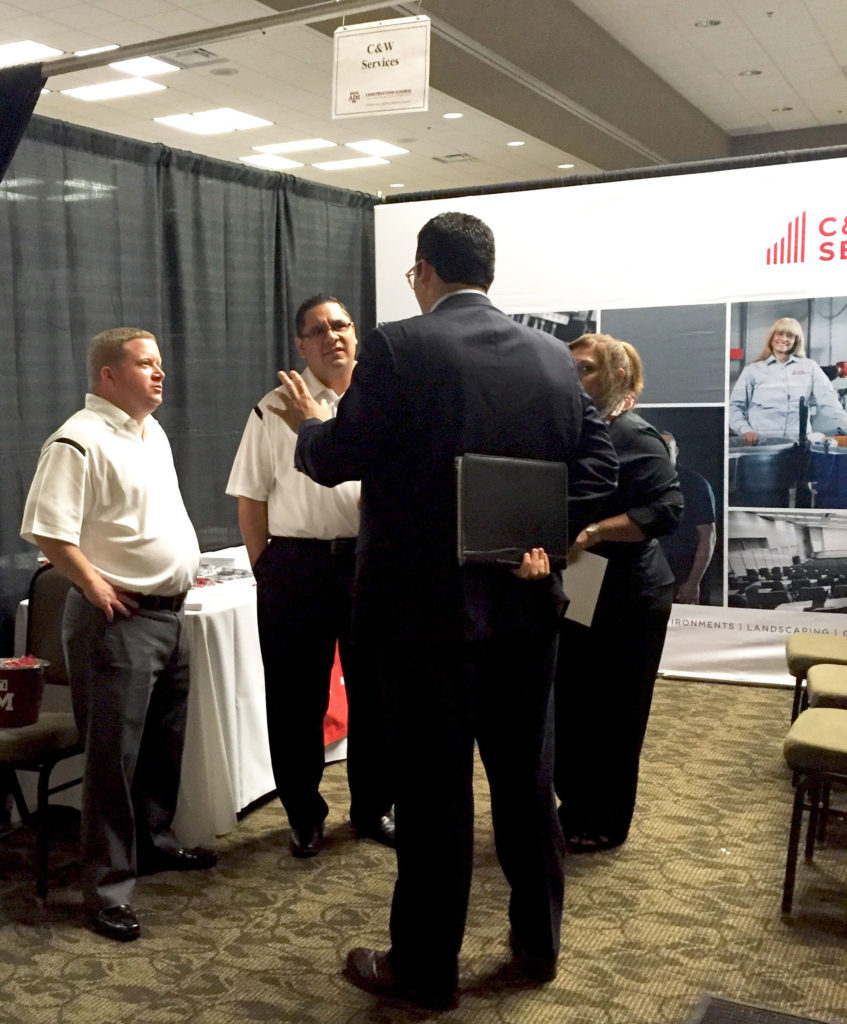 Getting Real-World Experience
For students, presentations such as these give them a broader view of what they can expect in the facilities industry—books can get you only so far.
"Sometimes what you learn from books may not be what you do on a day-to-day business at a client site," he says. "We specifically explained what the day in the life of a facilities manager is—what you're doing, who you are supporting and what it entails. It's really overall beneficial."
Students and staff were excited and grateful for the experience of learning more about the industry they're looking to enter.
"As our facility management programs continue to grow, we really appreciate the opportunity to work with large companies such as C&W Services," says Sarel Lavy, PhD, associate professor and associate department head, Texas A&M University. "We are grateful for the time and effort that C&W Services has put into this, as it gives our students a unique perspective to learn from the experience of professionals in this field."