Meet Roody.
Even though he didn't have any instructions, Roody always took charge of fixing things around the house. Dishwashers, cars, sinks, you name it—Roody was there for his family.
People around Roody—now an HVAC technician at a client office tower in Boston—encouraged him to go to technical school. When he enrolled, he didn't know exactly what he wanted to do. He told his teachers that he liked to open things and fix them. After hearing that they knew exactly where to put him—HVAC.
"School can help you figure out what you want to be and what skills you're interested in," he says. "I didn't know what I wanted to do, and [my teachers] helped me out."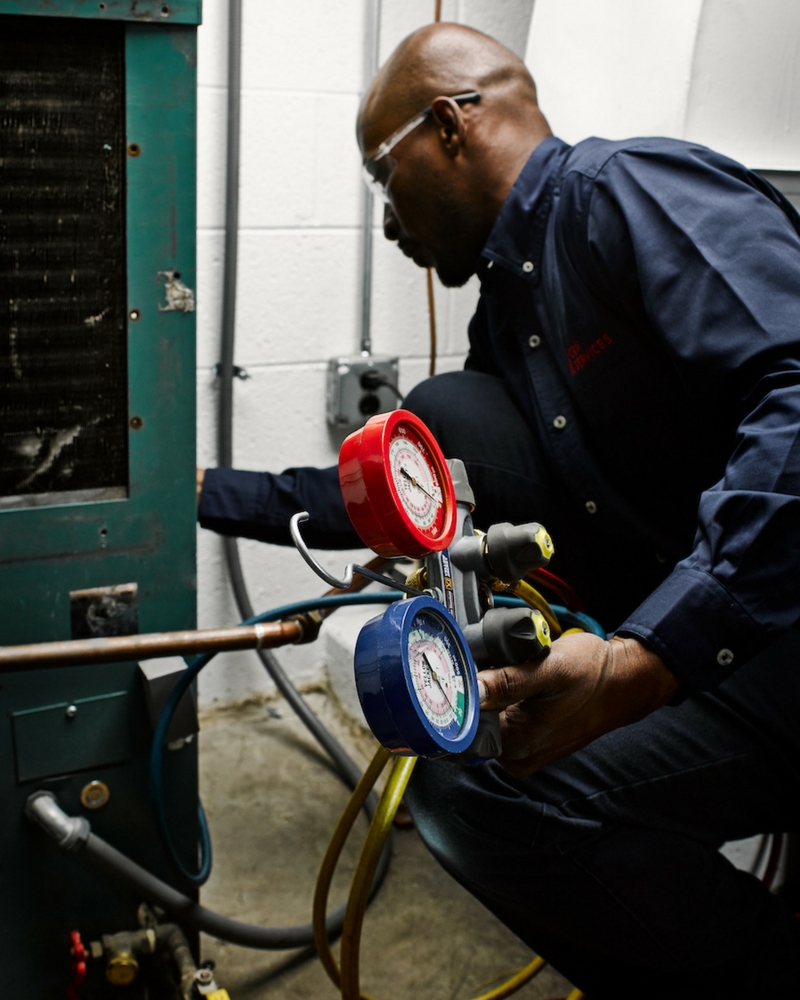 Finding a great job in the facilities realm.
After working for a few different companies, Roody wound up at C&W Services through a simple Google search on a quiet Saturday afternoon spurred by a friend. He got hired almost immediately after applying.
"My favorite thing about work is coming into a building of this size and quality. It's exciting to come to work every morning to know you're part of something that the whole world knows about," he says. "Every day gives me a reason to come in and do my best."
His boss Rick, a facility manager at the site, can testify to the work and dedication Roody puts forward.
"Roody is the type of employee who is always on time and ready to work, day in and day out. He brings an incredible energy to the job, a stamina to work long hours when needed and the determination to work through multiple processes when searching for a solution to complex engineering problems," he says. "I've never seen Roody give up on something without finding an enduring solution."
Roody is dedicated to his work. He believes it's important to work hard to solve a problem immediately instead of working haphazardly, not fixing the issue but simply getting it done and over with.
"When I go to a call, I make sure I diagnose [the problem] in the proper way," he says. "I don't want it to break and go back again. I've never been a guy like that."
Endless possibilities.
Roody came to the United States from Haiti as a toddler. For him, the U.S. presents a world of opportunities—you just have to hone in on your skills and take advantage of the resources around you.
"You can work anywhere. You can go anywhere with your skills," he says. "Nobody can stop you, and I am proof of that."
Who takes care of your facilities?
Roody is one of many stories we have from the field that demonstrate how our team's culture is the backbone of our service delivery success.
Get inspired and read more stories about employees just like Roody.
Let's connect about how our highly engaged team can help you.