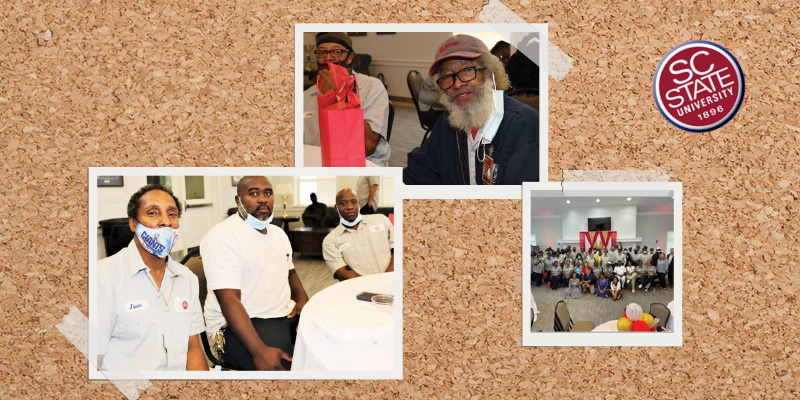 We love to shine a spotlight on the team members that make a difference for our clients. We are very proud of how the team at South Carolina State University went above and beyond on a very special day.
Every year, students and faculty hope for perfect weather on graduation day, and the students at South Carolina State University are no exception. The university planned to host their Spring Commencement event outdoors at Oliver C. Dawson Stadium. Unfortunately, unexpected rainy weather forced the ceremony to be moved indoors that another location nearby.
The C&W Services team was commended for their efforts at the university in quickly coordinating the considerable last-minute adjustments relocating everything necessary to hold the commencement ceremony indoors. The university recognized the effort with a special luncheon dedicated to the custodial services, landscaping, building maintenance, furniture relocation and event setup teams.
South Carolina State President, Alexander Conyers stated,
"SC State University is blessed every day to have such a great relationship with C&W Services' hardworking employees [for over 10 years]. It's so important for us to recognize the dedication they have to SC State and how well they maintain the campus environment. We should all say thank you and reinforce them every chance we get – not just today but every day."
He added,
"Your work is often the first and last work that visitors and potential students/families see when they arrive or depart our campus. What you do impacts the decisions for families and is very important to SC State."
As our facility team at South Carolina State gets ready for another successful school year, we want to extend our gratitude for their tremendous efforts and dedication not just on graduation day, but all year long.