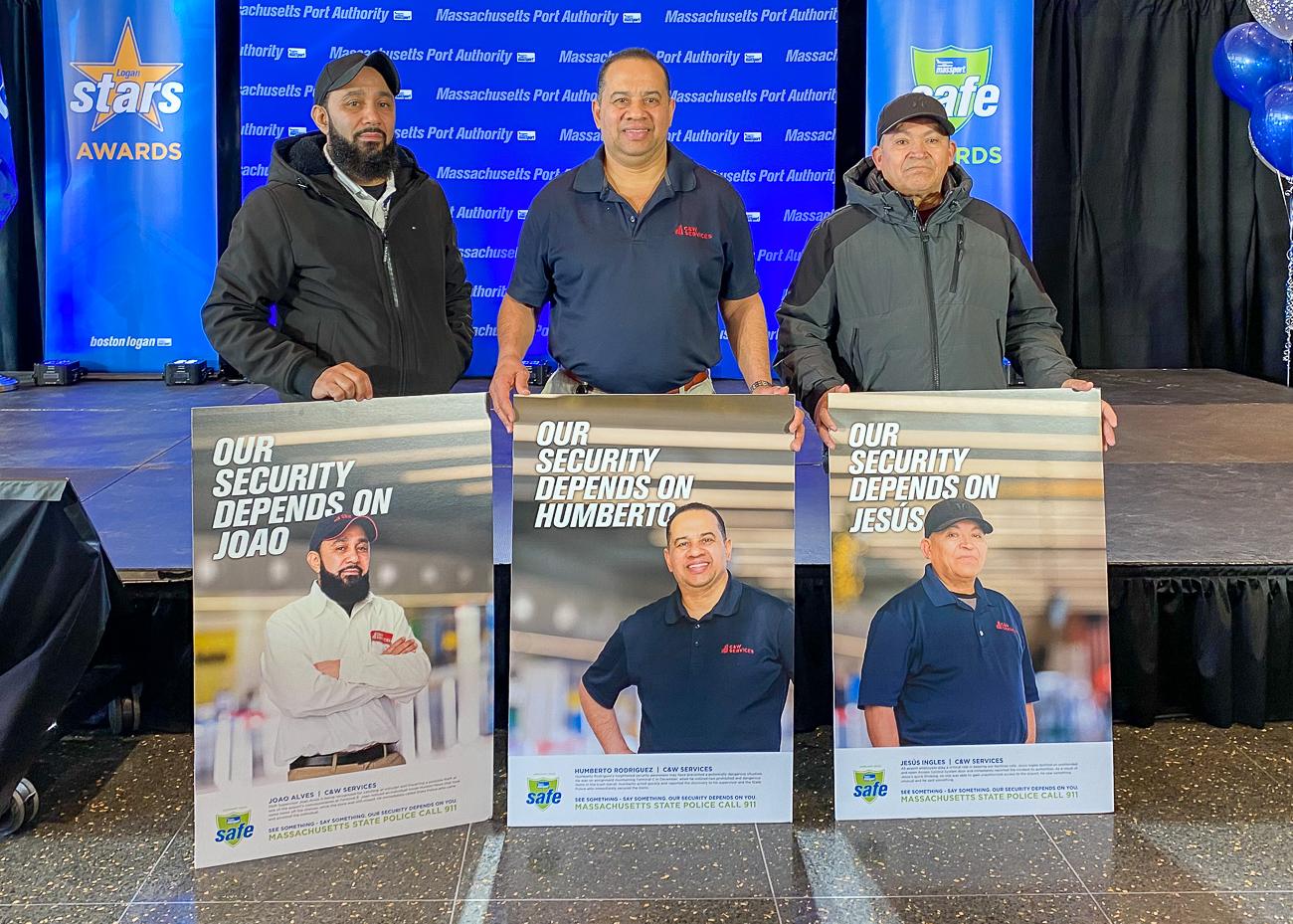 Boston Logan International Airport is the busiest airline hub in New England, serving about 30 million passengers each year. Since 2008, C&W Services has partnered with Massachusetts Port Authority (Massport) at Boston Logan International Airport, providing janitorial services. Our teams cover over 1.5 million square feet across nearly 30 buildings. 
Earlier this year, Massport announced the recipients of its "Logan Stars" award, honoring non-Massport employees whose actions epitomize the highest level of customer service. Massport's Aviation division began the Logan Stars recognition program in 2008 to pay tribute to superior individual achievement among tenants at Boston Logan International Airport. 
The award recognizes the contributions of Logan employees in one or more categories: 
Providing exceptional customer service

Engaging in the act of heroism

Improving safety or security

Increasing operational efficiency or excellence that benefits the Logan community

Creating innovations or new work processes that aid the Logan community
This year, Joao Alves, Jesús Ingles, and Humberto Rodriguez, C&W Services janitorial employees, were recognized as recipients of the "Logan SAFE" award, honoring employees who go above and beyond the call of duty. 
Angel Doyle, Vice President, Client Services, shared,
"Congratulations to our "Stars" Joao, Humberto, and Jesús at Boston Logan for being recognized by our customers for their diligence in reporting and handling serious safety issues at our airport." 
We are extremely proud of our employees who identify and prevent security incidents for our clients before they occur. We're even more thrilled when our clients and the company recognize their exceptional efforts. As the sign says, our security depends on Joao, Jesús, and Humberto. We couldn't agree more!