It's important to always make time for safety.
No matter the type of place you work, safety should always be on your mind.
We encourage all of our team members to Take5 before starting a task, even if it's something they've done a hundred times before with no issue. The reason for this is that there's always the possibility of changing conditions or unseen hazards. By taking a few minutes to Take5, our teams are protecting themselves from the unexpected.
How to Take5.
There are five steps to Take5.
Step 1: Stop & Look – Take a moment to pause and observe your surroundings.
Step 2: Think Through the Task – Consider the steps needed to complete the task and how you're going to do them safely.
Step 3: Identify the Hazards – Try to look for all the hazards involved with the task. When doing this, it's important to look in three different ways.
Look Close – These are hazards that are in your immediate area, like tool condition; if you're working at heights; the potential for slipping, tripping, or falling; and if there are any missing machine guards.
Look Wide – These are hazards that may not be in your immediate area but could potentially impact you, like conflicting tasks, pedestrians and vehicles, poor lighting, and spills and leaks.
Look for the Hidden – These are non-visual hazards such as electricity, gasses, and extreme heat or cold.
Step 4: Control & Communicate – Take the necessary steps to address all of the hazards you identified. Make sure to discuss these findings with others.
Step 5: Do the Task Safely – Remember that no job is so important that you cannot do a Take5. Don't hesitate to do a Take5 at regular intervals while completing a task in order to check for new hazards.
Always put safety first.
The key to making safety work for each and every person is to find the reasons why being safe is important to them. We asked some of our team members to share why they value safety. You can find their answers in the collage below.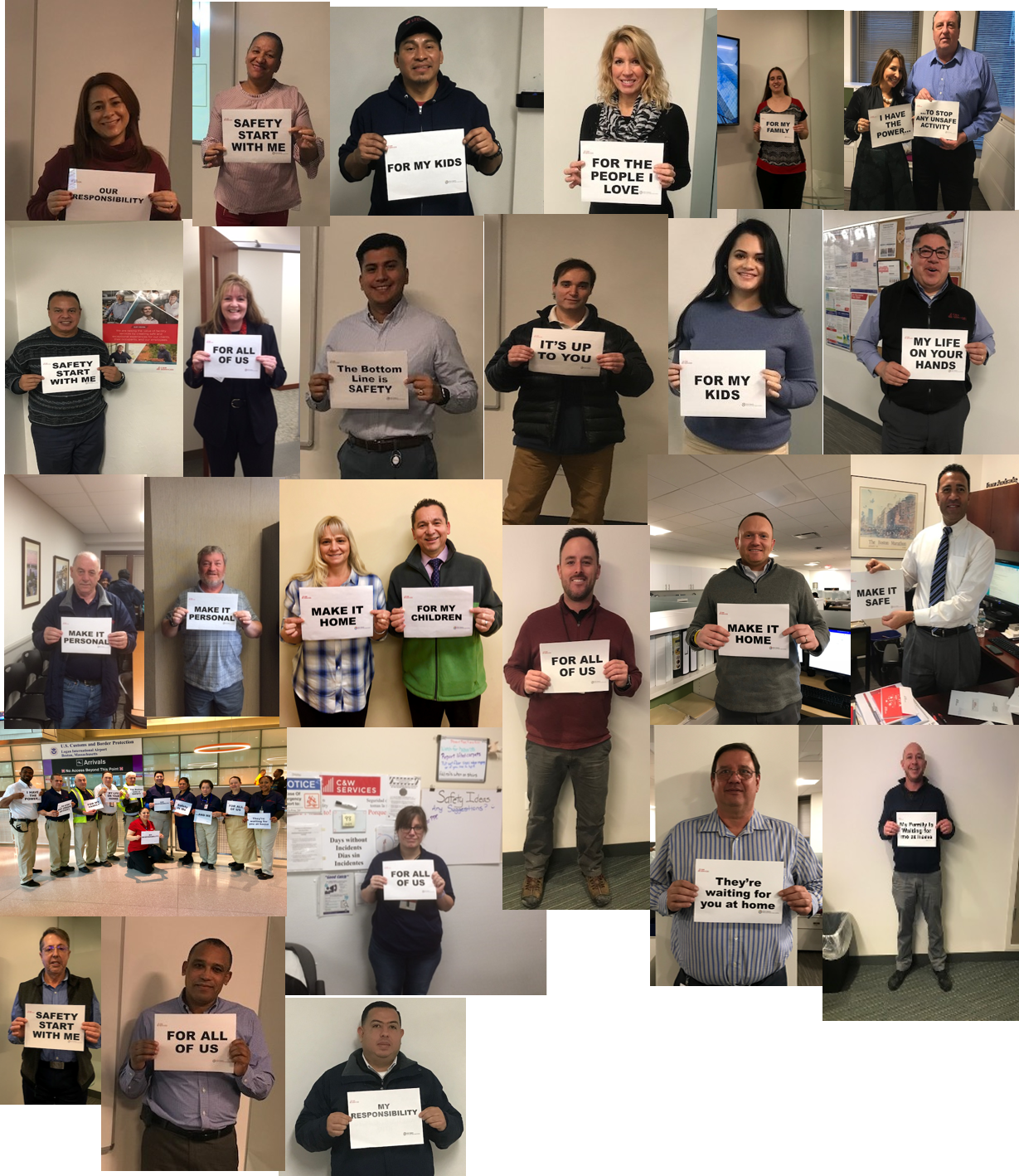 Who takes care of your facility?
As a leader in the facilities services industry, safety is our top priority.
Learn more about our safety culture and how we were awarded over 50 National Safety Council Awards in 2018.