By Melissa Donnahee, Director of Operations, Western Canada
Leave it to the experts
Being successful in business requires a collective effort from a myriad of people with different skill sets, from the owner of the company right down to the cleaner that refills the paper products and takes out the garbage. In the facilities world, the latter service is often a "necessary distraction." It's needed to run any successful operation but is rarely a core competency of the organization. It also inevitably finds a way to prevent the core business group from focusing on their specialty and ultimately the company's overarching purpose for being in business.
However, there are ways to limit this type of distraction. Most successful business operations acknowledge that facility services are best managed by professional building service contractors and therefore choose to outsource them to the experts. Beyond generating peace of mind, outsourcing with a well-regarded provider can result in significant cost savings while also leading to increases in safety, efficiency and innovation, among other perks.
Cut Business Costs
The state of a facility is undeniably valuable. From improving up-time in a manufacturing facility to leaving a lasting positive impression with building occupants and visitors, a clean and well-maintained facility is inextricably linked to its business operations and profitability. Outsourcing these services ensures a facility is in tip-top shape at all times. Further, through effective staff management, the implementation of best practices and new technologies, as well as the benefit of having purchasing power created by a large business portfolio, an outsourced facilities service provider can cut costs while maintaining the agreed-upon scope of work.
Enhance Safety and Efficiency
Although the term "improved efficiency" is overused, there is a tangible value-add to outsourcing facility services and even customer service-based requirements. Alleviating senior or core staff of oversight and supervision allows them to focus on the right tasks. It also lessens the stress at their desks, which in turn results in higher workforce retention.
As for safety, any quality service provider will have a robust program in place that it will implement and administer on the facility manager's behalf. It may also be possible to share or transfer total liability to the service provider for any incidents that may occur, which shifts risk and any regulatory responsibility directly to the service provider. Less exposure in this area is never a bad thing in business.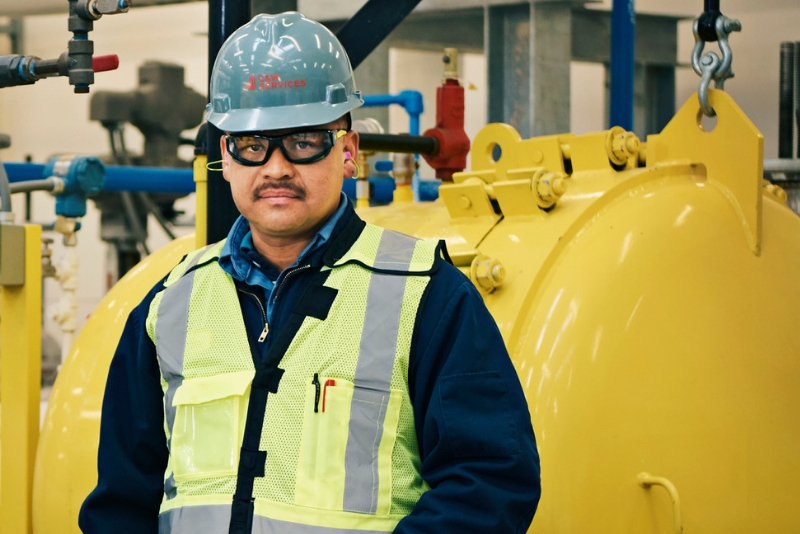 Improve on Innovation
Anyone involved in implementing change within their workplace knows it's typically not a cakewalk. Staff resistance can be a major obstacle in driving innovation and improvement. When that innovation is outsourced to an expert, the effort of solutioning and implementation is off-loaded as well, quickly resulting in benefits. For example, providing the most up-to-date tools and information to workers has been found to have an incredible impact on their well-being while at work. A study by the Social Market Foundation think tank suggests that happy employees are up to 20 percent more productive than unhappy ones.
Assure Best Practices
At a glance, the facility services business seems straight-forward, with a 'fix this, clean that' outlook. But not surprisingly, as with any industry, well-established standard operating procedures and best practices ensure operations are safe, hygienic, compliant with regulations and measurably effective. Failure to follow these standard operating procedures can greatly impact a brand, reputation and pocketbook. Outsourcing ensures the industry standard is being met and sends a message of investment in the workforce to clients, customers and employees.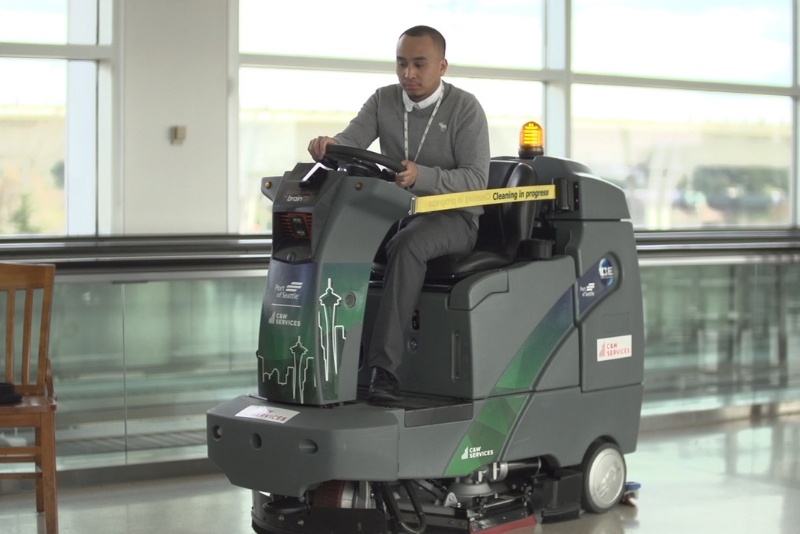 Commit to Sustainability
Going "green" is fast becoming something facilities companies cannot afford to overlook. It's both the right thing to do for the environment and leads to reductions in material and energy costs. Outsourcing allows companies to leverage experts in this area that can make recommendations about green technologies, such as Internet of Things (IoT) sensors and high-efficiency equipment, that align with company goals.
Put Maintenance First
Outsourcing is a known solution for deferred maintenance. Building service providers can limit this 'run to fail' approach through customized preventive maintenance programs and regular daily upkeep. They also have the expertise to extend the life cycle of equipment. Prioritizing maintenance avoids repairs and unexpected replacements, resulting in cost savings.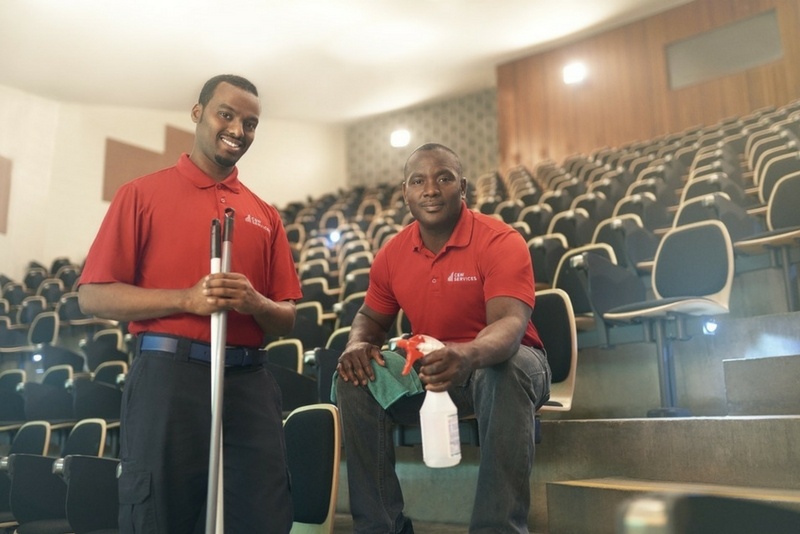 Who takes care of your facilities?
This is one of many stories we have from the field that demonstrate how our team's culture is the backbone of our service delivery success. We pride ourselves on delivering a broad portfolio of services, developing and empowering our people, and defining a new status quo.
Get inspired and read stories about our amazing employees.
Let's connect about how our highly engaged team can help you.