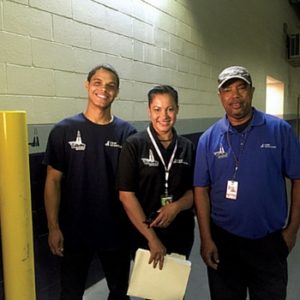 Read on for experience from our real-life employees.
The International Facility Management Association Foundation seeks to position facilities management as a career of choice, ensuring that the path to a fulfilling career in the industry is available to all who seek to enter the profession.
The Global Workforce Initiative, a program from the IFMA Foundation, helps grow the FM workforce talent gap as more than half of today's practitioners are expected to retire in the next five to 15 years. IFMA is working to introduce the profession to students through various programs.
To further interest people in the industry, C&W Services has created Tips from the Field—a series of posts from our professionals with advice for those considering a profession in FM or just starting out in an FM position.
Find advice from Myriam—an assistant manager at Gillette Stadium in Massachusetts—below, and read more about her story here.
Don't forget to be you.
Myriam, who supervises 130 people, says that first and foremost, leaders need to stay true to themselves.
"If you want to become a leader and deal with people like I do, be yourself," she says. "It's not easy to deal with 130 people. You have to know how to talk to them, be very respectful and they—ll respect you back."
A sign of respect Myriam showed her employees was by learning three different languages—English, French and Spanish—aside from her native languages of Creole and Portuguese to effectively communicate with her team.
"To be a manager, to deal with people, it's kind of hard," she says. "It's not easy, especially with people that can't understand the language."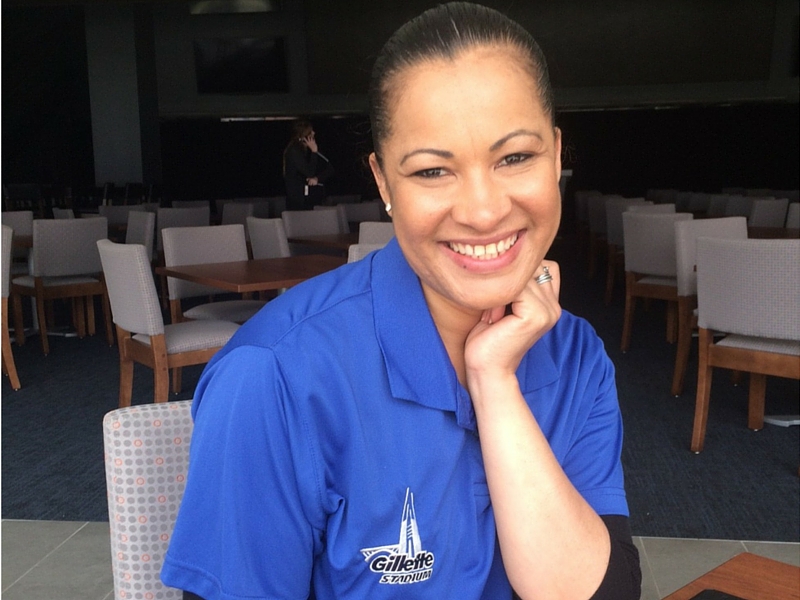 Sticking together to finish the job.
Another point Myriam makes is to take it slow when dealing with those you manage and remaining level-headed. Doing so makes for a cohesive workforce. Important because picking up after 63,000 fans is no mean feat.
"[Cleaning] takes step by step," she says. "On game days it's really, really messy, so it takes a lot of us to keep the place clean."
Myriam's advice is not one to take lightly. Her work ethic has traveled all the way up to the Kraft family and the coaches and players of the New England Patriots who have recognized her for what she does for their stadium. A true facilities management star.
Where do you fit in?
If Myriam's story and experience interests you, check out our Careers page for to search for roles by category and location and sign up to receive job alerts. These alerts will send you new job opportunities that align with your skill set and provide you with relevant communication about our organization.