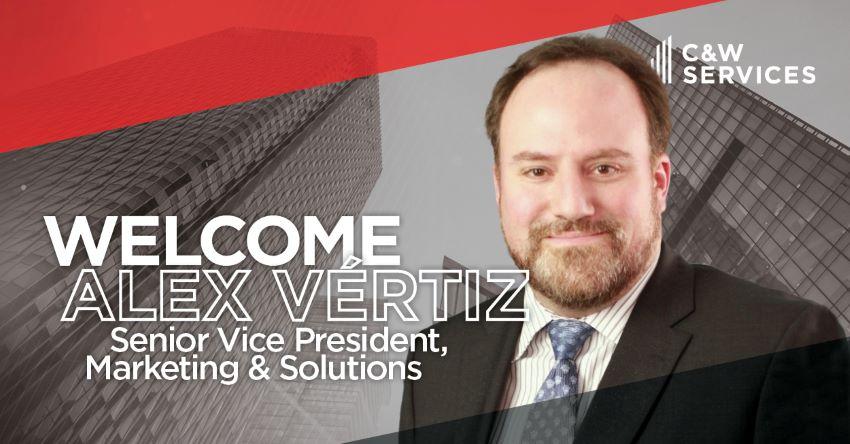 We are thrilled to welcome Alex Vértiz, our new Senior Vice President of Marketing & Solutions for C&W Services. Based in Houston, Texas, Alex will play a critical role in C&W Services' marketing, solutioning and commercialization strategies; including developing and deploying initiatives to drive scalable processes and structures that support sustainable growth. Alex will engage in all facets of the revenue generation lifecycle, inclusive of our go-to-market strategy and our integrated solutions vision and roadmap that reflects the client value proposition and our capabilities.
With nearly 30 years of experience, Alex brings a proven track record of delivering and executing go-to-market strategies. Prior to joining C&W Services, Alex served as Vice President of Strategic Partnerships & Business Development at HighRadius. Earlier in his career, Alex held leadership roles at Sodexo, Noventis, Inc., Americartel, Inc., and Willis Towers Watson.
We are thrilled to have Alex join our organization. Welcome, Alex!