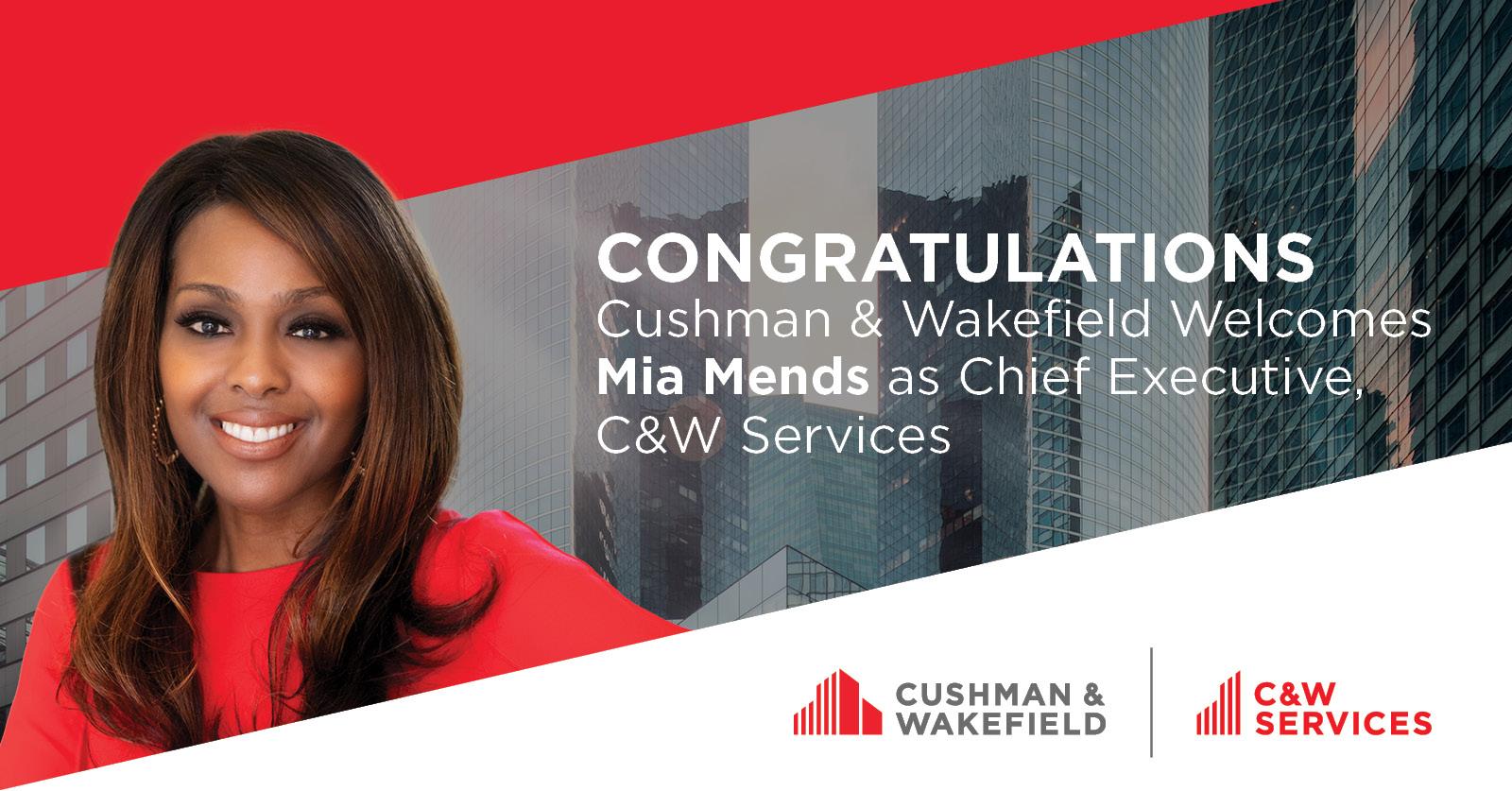 We are thrilled to welcome Mia Mends as Chief Executive for C&W Services, effective June 22, 2022.
As Chief Executive, Mia will oversee operations across the U.S., Canada and Puerto Rico, leading a business of nearly 13,000 people serving clients across a variety of industries. She will be part of Cushman & Wakefield's global management team.
Mia joins C&W Services from Sodexo, where she held senior leadership roles for a decade, including Global Chief Diversity, Equity & Inclusion Officer and Chief Administrative Officer (CAO) of North America. She also served as CEO of Impact Ventures, which included leading SodexoMagic, a joint venture between Sodexo and Magic Johnson Enterprise.
"I'm excited to be joining an organization with a strong reputation for providing excellent services across a variety of industries, combining a great workforce and innovation," Mia said. "I look forward to working with and leading a team of great people who will continue delivering exceptional outcomes for clients."
Mia serves on the board of directors for the EMERGE Fellows program and on the Business Leadership Council at Wellesley College. She is also a corporate director at H&R Block and Limeade Inc.
Mia holds an MBA from Harvard Business School and a bachelor's degree in economics from Wellesley College.