A culture of safety.
Building a culture of shared commitment to safety is a daily undertaking that engages every employee at C&W Services. On September 26, we proudly shared recognition of our 14,000-person strong commitment to safety with receipt of the National Safety Council's 2017 Corporate Culture of Safety Award.
In addition, we were also extremely proud to receive the Industry Leader Award for our South West Ontario Region in Canada.
"Our firm has no higher priority than safety. I'm proud to share these awards with every member of the C&W Services team as it reflects everyone's individual effort," said Paul Bedborough, Chief Executive of C&W Services. "We remain committed to our mission of zero safety incidents, and to having everyone arrive home in the same condition in which they started the day."
"We very much appreciate NCS's leadership in promoting safe workplaces," said Marc Wendell, Vice President, Health, Safety, Security and Environment. "Their ongoing recognition of safety achievement is a powerful motivator for teams to proudly work safely."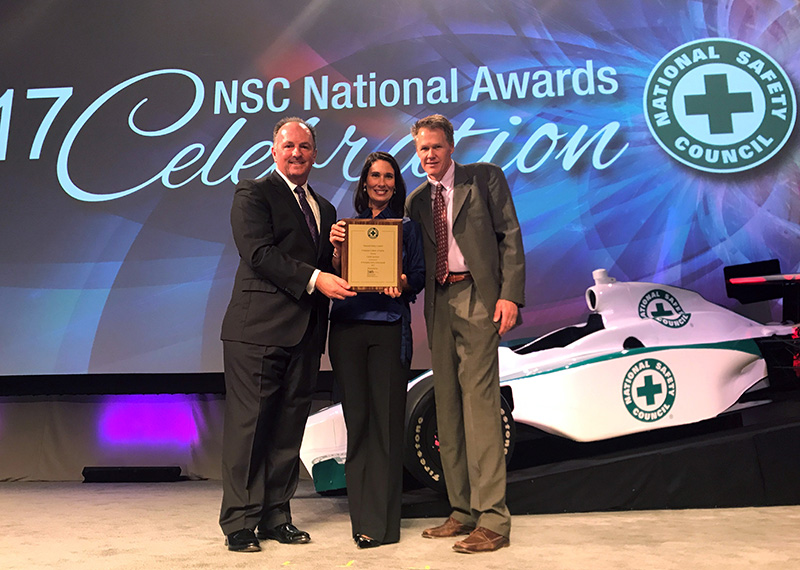 About the award.
The Corporate Culture of Safety Award is only presented to a select number of companies once a year. NSC presents it to member companies that demonstrate a commitment to safety by receiving 50 or more NSC Safety Awards at the workplace level during the calendar year. In 2016, C&W Services received 68 such awards.
The Industry Leader Award recognizes the top five percent of NSC member companies, units and facilities that have met the NSC's qualifying criteria. Winners are based on NAICS code, lowest total incidence rate and employee work. C&W Services' South West Ontario Region is one of only 51 honorees in 2017.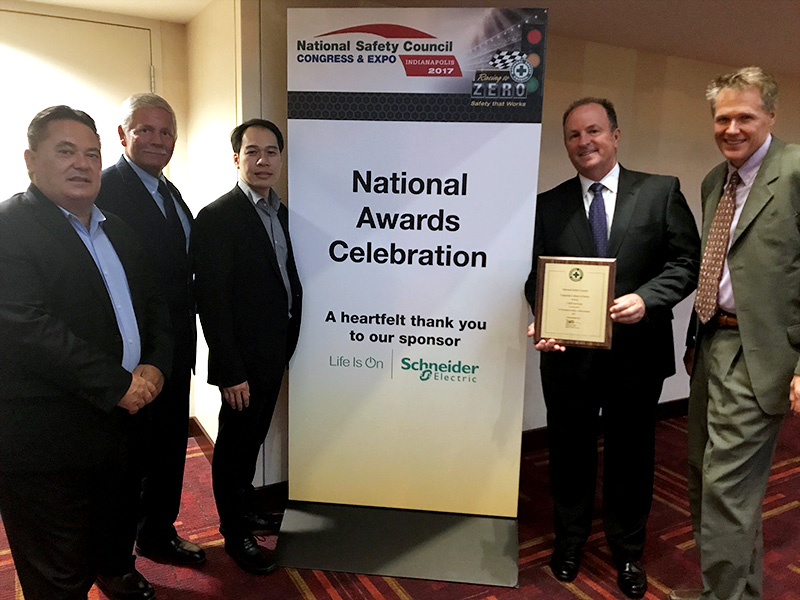 Our team.
In attendance at the awards ceremony in Indianapolis: George Correia, Manager of Operations, FM; Patrick Donley, Corporate Health, Safety and Environmental Manager; Michael Luu Regional HSSE Manager Canada Region; Paul Bedborough, Chief Executive; and Marc Wendell, Vice President, Health, Safety, Security and Environment.
Interested in learning more?
Learn more about what our safety culture means here at C&W Services. Connect with a team member for more information.