By Kerri Roche, Director of Operations
I have spent my entire career working in male-dominated industries. When I was an engineering student, there were only three other women in my graduating class. And when I started as a Director of Operations, I was often the only woman at the client sites I was managing. I have seen positive change in recent years. Gender balance is improving. And my hope is that by the time my daughters enter the workforce they'll have many more women by their side, that they won't have to know what it's like to be the only one.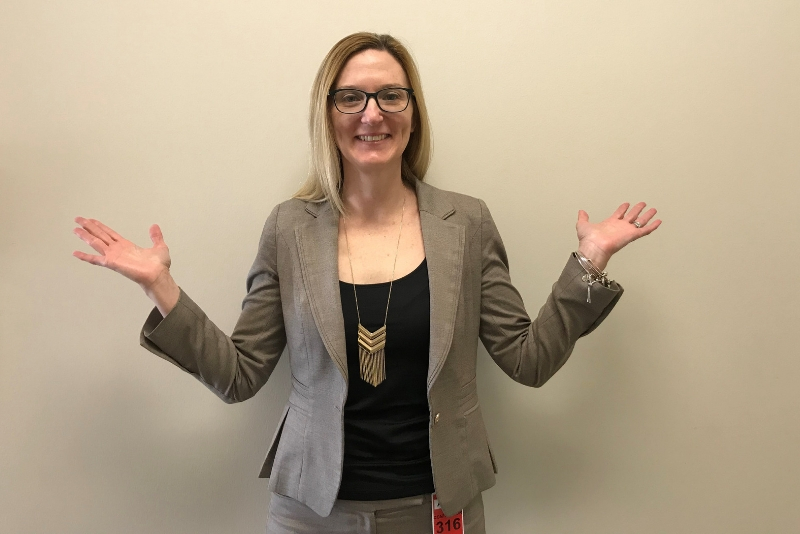 Whenever young women ask me for advice, I tell them that it's vital that they believe in themselves. They are going to be tested, so they'll need to know how to be strong, how to carry themselves with confidence. Often one of the best ways to convince someone that you belong is to act like you do.
For this reason, I decided to not have an office at one of the major sites I manage. I thought it was important that I be out and about at the site and that I have regular in-person contact with the team there. This regular interaction let the team know that I was around, that I was accessible, and that I could provide assistance.
I know that achieving gender balance in a field like facilities services is a challenge. But I also know that women can get through any situation with determination and grit. That's why, to me, "Balance for Better" isn't just this year's International Women's Day theme. It's something that I'm going to continually advocate for as a way to make both our company and our industry a better, more innovative place.
Who takes care of your facilities?
Get inspired and read more stories about employees just like Kerri.
Let's connect about how our highly engaged team can help you.