Cleo completes the classroom portion of our apprenticeship program having learned new, valuable skills, such as HVAC.
Earlier this year, we profiled Cleo, an HVAC apprentice at the Toyota site in Texas. Cleo isn't new to the facilities services industry. He has over 14 years of experience in a variety of roles. But he wanted to learn some new, more valuable skills, and so he enrolled as an apprentice.
For the past year, Cleo has been balancing both work and school, going to class in the evenings and using his weekends to study. That hard work has paid off, and we're excited to announce that Cleo recently graduated from the classroom portion of our apprenticeship program with a 3.9 G.P.A. and ten months of perfect attendance.
"I'm so excited about the skills I've learned," says Cleo. "I know that I can put the knowledge I've learned to good use. This program took a lot of time, a lot of time away from family, but I'm so glad I did it."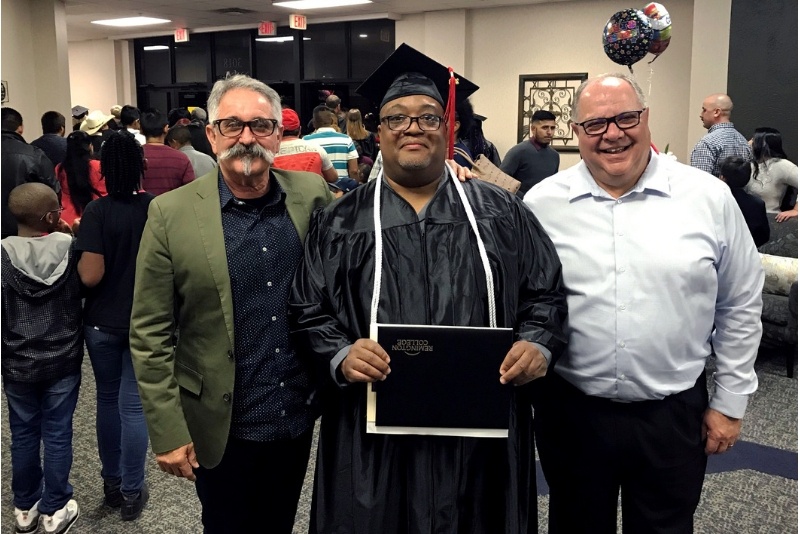 Investing in our people. Investing in our future.
Alongside Cleo's friends and family, leadership from C&W Services and the client, Toyota, made sure to attend the event. C&W Services was represented by Robert Pugh, Ryan Gaskie and Joe Montelongo. Toyota, where Cleo works, was represented by Carlos Soria, Senior Manager, and Tim Frank, Manager.
"We're very proud of Cleo," says Carlos. "He's put in a lot of work, and we're excited to see him take this next step in his career. We look forward to continuing to partner with C&W Services on this apprenticeship program, as it helps ensure that our team members are learning the latest skills and are well prepared to succeed in the future."
Cleo is proud to have finished the classroom portion of the apprenticeship program, and he's looking forward to completing more soon. "I've completed this goal, and now I'm focused on the next one, which is getting my associates degree. I want to encourage everyone to take advantage of this program. For a lot of people who didn't get the chance to go to college or a trade school, this is an opportunity to learn some important skills. It's difficult. But definitely do it."
You can find out more about our apprenticeship program here.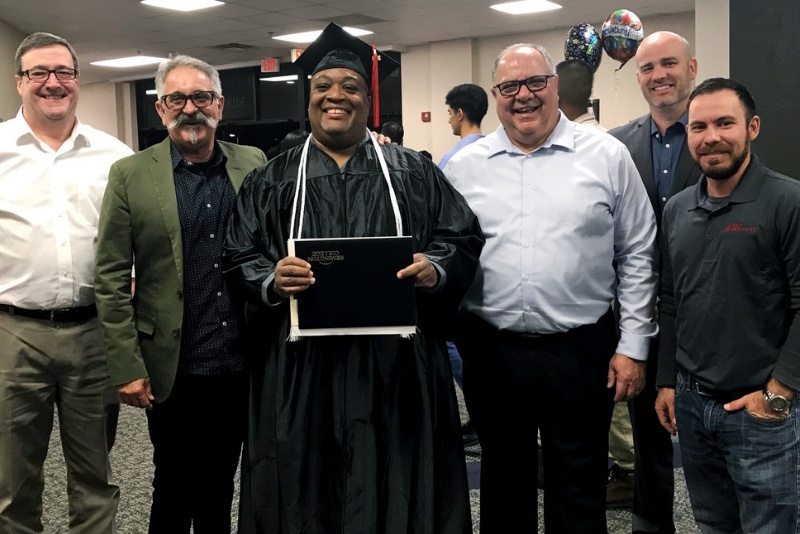 Who takes care of your facility?
Cleo is one of many stories we have from the field that demonstrate how our team's culture is the backbone of our service delivery success. We pride ourselves on delivering a broad portfolio of services, developing and empowering our people, and defining a new status quo.
Get inspired and read more stories about employees like Cleo.
Let's connect about how our highly engaged team can help you.