Meet Charles.
Some people may not know right away that facilities management is the career for them. Charles, however, was not one of those people.
Fresh out of high school, and with determination for his career of choice, he immediately entered the trades. He began working as an apprentice for a local HVAC shop.
And he never left the trades.
Lucky for us, he joined C&W Services several years into his career, and he is now the lead maintenance mechanic at the Maryland site of Toyota Motor Sales.
Starting off strong.
When he first arrived at the site, the buildings had a number of HVAC issues, and he was tasked with fixing all of them. His sole project at the time was auditing the 72-plus variable air volume boxes—systems that vary the airflow at a constant temperature.
Problems with the boxes included multiple alarms going off (at least 80 times a day), poor temperature settings, veering from too hot to too cold, and poor communication between the boxes.
As small issues popped up, he solved them, while simultaneously working on the bigger issues. The whole project took about two months.
"The boxes are working perfectly now," he says. "Everyone is very happy at this site."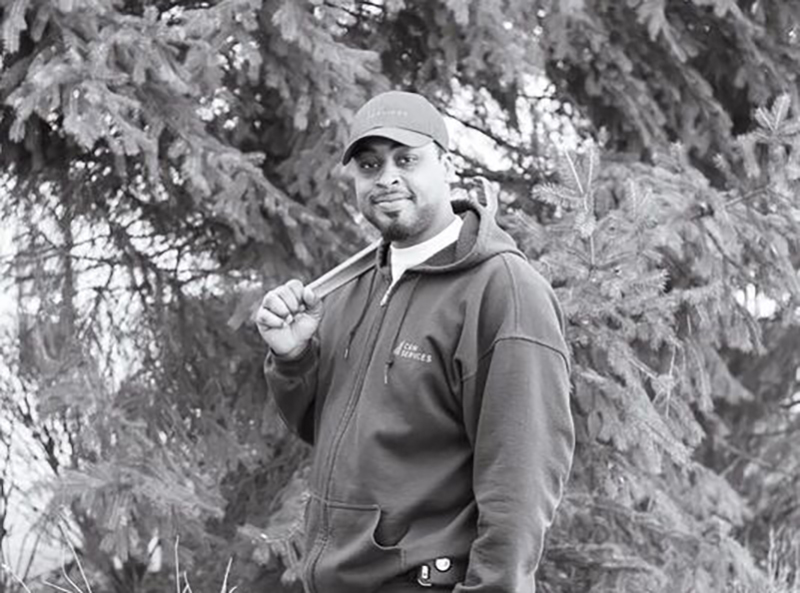 A traveling mechanic.
He did such a good job that he was sent to client facilities in Boston, Kentucky and Chicago to do the same thing.
The engineering and manufacturing site in Kentucky was his biggest challenge. It was summer and there was no AC within the facility. The climate in Kentucky during that time can range as high as 90. Time was of the essence.
In true Charles fashion, he almost immediately fixed the problem.
"I was by myself and not familiar with the site," he says. "I was kind of thrown into the problem, but within 40 minutes I figured out the issue and had it up and running."
If he hadn't been able to fix it, he would have had to call in a contractor who might not have been able to get there that day and would have cost a lot of money. Taking on these challenges is something Charles thrives off of and welcomes.
"I do this to prove myself," he says. "When you come somewhere new, you want to make it known that you know what you're doing and you're not green. I just want to prove to myself I can do this and hope to get more projects like that."
A happy client means a happy employee.
Recently, the Toyota site experienced issues with fans in the warehouse and problems with an AC unit that delivers air conditioning to the building's lunchroom. Just like Kentucky, temperatures were high, and AC was critical.
The work Charles put into fixing the problem included troubleshooting, ordering and installing a new motherboard for the break room and bypassing a failed variable-frequency drive—which controls AC motor speed and torque—on a large fan until parts could arrive.
The solve elicited almost immediate client satisfaction, and prompted the customer to make his appreciation known.
"Charles has been doing a fantastic job here," he says. "Every time I have contacted him for help, his response time has been excellent. Charles is very much appreciated."
Ed, regional facility manager, plant services group/FM Americas for C&W Services, echoed the same praise.
"These are beautiful examples of exactly the types of self-performed C&W Services work that our customers expect and deserve every day," says Ed, "Charles" exemplary services are especially appreciated when the outdoor temperatures are 103 degrees."
Charles doesn't do these projects or complete his work because he has to, he does it because he wants to. Finishing his work in a timely—and perfect" manner is simply part of his personality and belief system.
"A happy customer means a happy employee," he says. "Making them happy and seeing the smiles on their faces after something is completed and seeing their appreciation; it's the appreciation that drives me."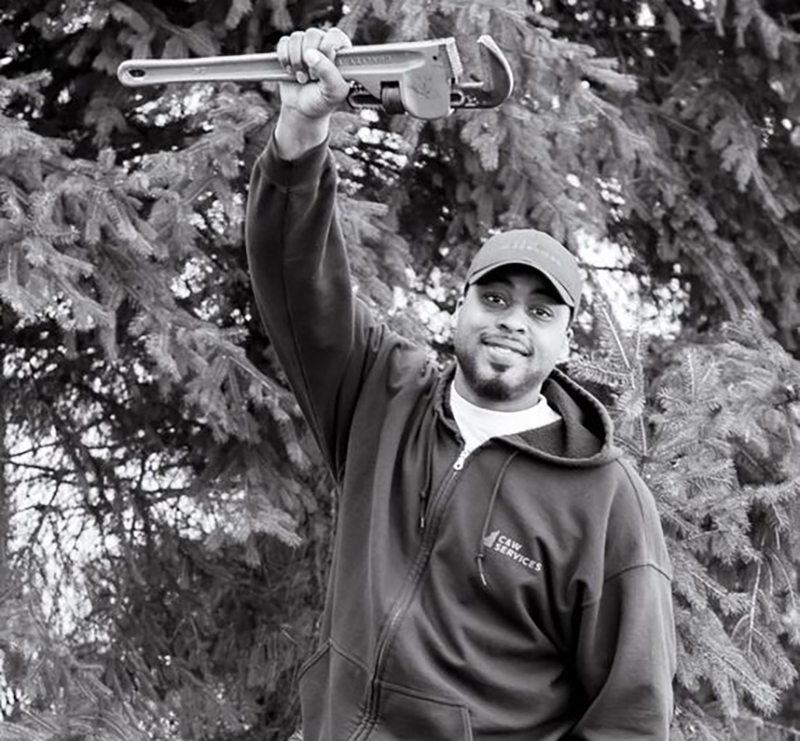 A continued positive impression.
Back in 2012 during his interview, Charles was asked where he wanted to be in five years. His answer was a foreshadowing of what would come and continues to happen at C&W Services. Exactly five years later, he's accomplishing what he set up to do.
"I said: "In five years, when you have an issue and you want someone who will do it and do it right, I want to be the first person who pops up in your head,"— he says. "To this day that is true. Whenever there is an issue, I take care of it."
So, what will happen in another five years? It's not difficult to surmise. His work will only continue to impress, making sure both his team and the client are satisfied by the work he is producing.
"I always want to make sure that the customer is happy," he says. "I love communicating with the customer and getting my hands dirty."
A sense of camaraderie and belonging.
One of the things Charles enjoys most about his job is the recognition he receives—both from the client and his team. There's no comparison to having your work be recognized. It's encouraging and contagious.
"Being in the field for 10 years before C&W Services, there was no one to tell me thank you," he says. "To get the praise and recognition I'm getting here at C&W Services is what drives me every day. I don't want to stop."
That praise motivates him and shines through in his work, ensuring the same level of output day in and day out.
"Charles is a delight to work with," says Ed. "His passion for HVAC work is self-evident, and all of us are proud knowing he is an important part of our family."
That family experience that Ed mentions is something Charles feels, too. The employees at the Toyota site (and in our sites across North America) are not individuals working at the same location, solely focusing on their job. They are a team that relies on each other and trusts that everyone is looking out for one another.
"They're more of a family than a company," says Charles. "Our east coast team has very low turnover. I like how we work together to get things done."
This sense of family ensures positive end results. Leaning on one another makes for a productive, efficient and safe client site with a strong camaraderie that retains current employees and attracts new talent.
"If I have an issue that I'm not 100 percent familiar with, I know there is someone on the team that I can call who has a background with that issue so he can help," he says. "There is nothing better than knowing you have a group of guys behind you that will step up when you need them."
Who takes care of your facilities?
Charles is one of many stories we have from the field that demonstrate how our team's culture is the backbone of our service delivery success.
Get inspired and read more stories about employees just like Charles.
Let's connect about how our highly engaged team can help you.