Welcome to our new senior director of productivity and utilization.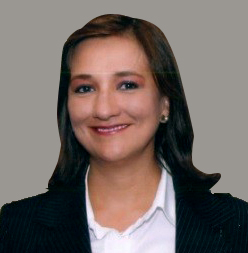 Productivity is critical to successful facilities services outsourcing, and C&W Services invests in this area. Today, we're proud to announce Claudia Salgado-McDonald as our senior director of productivity and utilization.
In her new role, Ms. Salgado-McDonald will work on programs that increase productivity and cost-effectiveness for clients by implementing best practices for operations, competitive cost structures and performance management.
Experience
Prior to joining C&W Services, Ms. Salgado-McDonald worked for Johnson Controls for more than 15 years—most recently as the west geo operations director. Before that, she worked at Honeywell as an account manager.
Education
Ms. Salgado-McDonald has a bachelor's degree in chemical engineering from Universidad Iberoamericana in Mexico City, and a master's degree from University of the Incarnate Word in Mexico City.
As a service provider, people are truly our most important asset. We are building the teams to provide our clients with the best level of facilities services.
We're excited to have Claudia as part of our team!