We organized and played in a team vs. staff charity basketball game.
Whether it's helping students adjust to college, find career paths, or getting a community back on its feet after a natural disaster, our teams love to get involved at the client sites they serve. And so, at the start of this school year, when the coach of the women's basketball team at Connors State College was thinking about holding a fundraiser, we jumped at the opportunity to help.
After a brainstorming session, it was decided that the women's basketball team would play a full-court game against a team consisting of college staff members. But there was a twist. Each member of the school's executive team would have a donation jar, and the person who raised the most money by the end of the event would receive a pie in the face.
The staff team was organized by Keri Lawson, site manager, and consisted of multiple C&W Services team members. The basketball team wasn't the only way we got involved, though. Our employees helped out as referees, announcers, and even cheerleaders.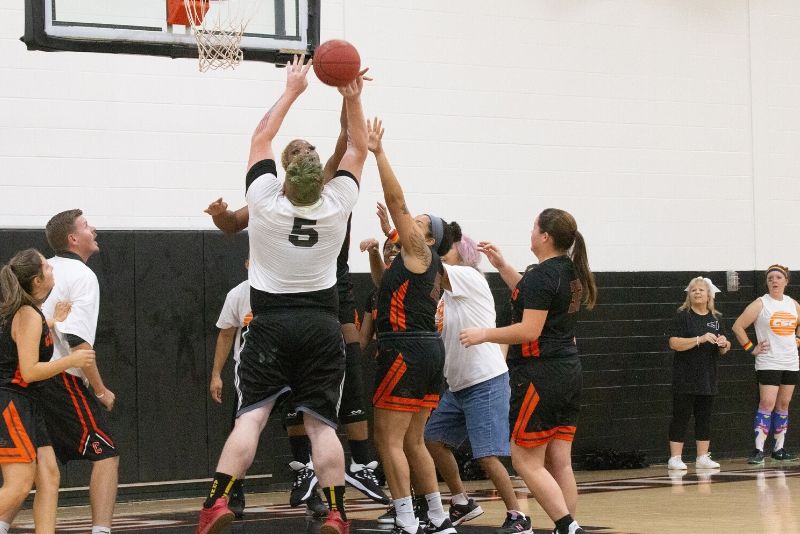 "We had a lot of fun with it," says Keri Lawson. "People did crazy makeup and hair, the executive team was all putting money in each other's jars. It was a great atmosphere."
The game was a hard-fought battle, and, in the end, it was decided by a C&W Services team member. Nathan, a maintenance technician, hit a three-pointer in the closing seconds of the game to capture victory of the staff team.
When it came to the pie in the face, it turned out that all of the executive team members had bought themselves out—ensuring that the fundraiser was a success—so the women's team threw the pie in their coach's face.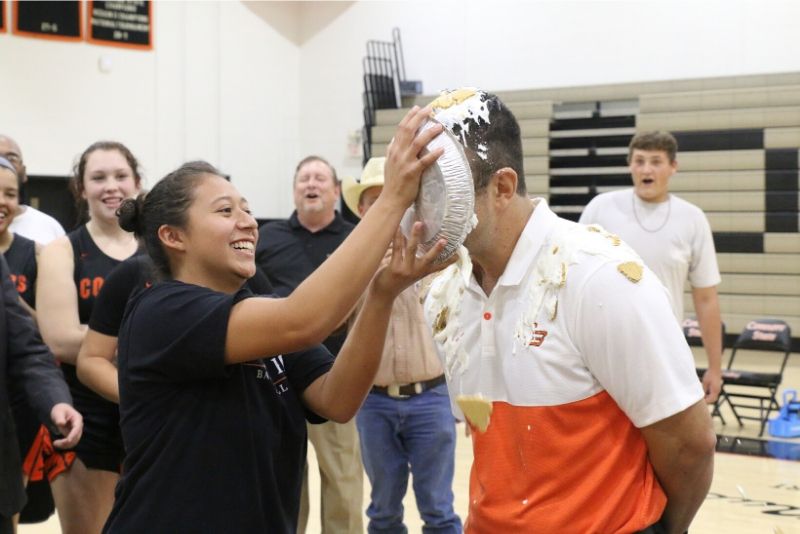 "The event was a huge hit," says Keri. "Everyone on campus was talking about it for weeks. We raised $1,200 for the women's basketball program, which is far above what an average sports fundraiser brings in."
There's already talk about making the game an annual tradition, and Keri says she couldn't have done it without her team. "I had a number of employees participating in the game, and the entire rest of my team showed up to watch. I receive amazing support from them. It doesn't matter what I ask them to do. They're always ready to help. I'm so proud of them."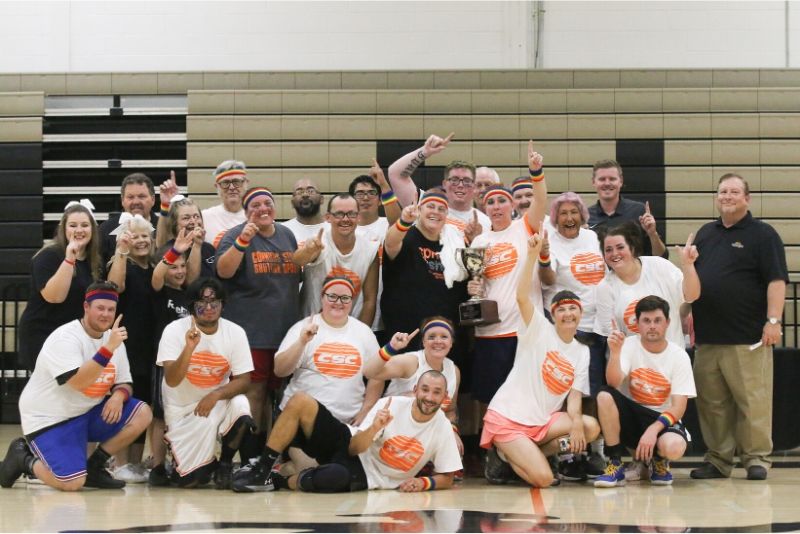 Who takes care of your facility?
This is one of many stories we have from the field that demonstrates how our team's culture is the backbone of our service delivery success.
Get inspired and read more stories about our employees.
Let's connect about how our highly engaged team can help you.