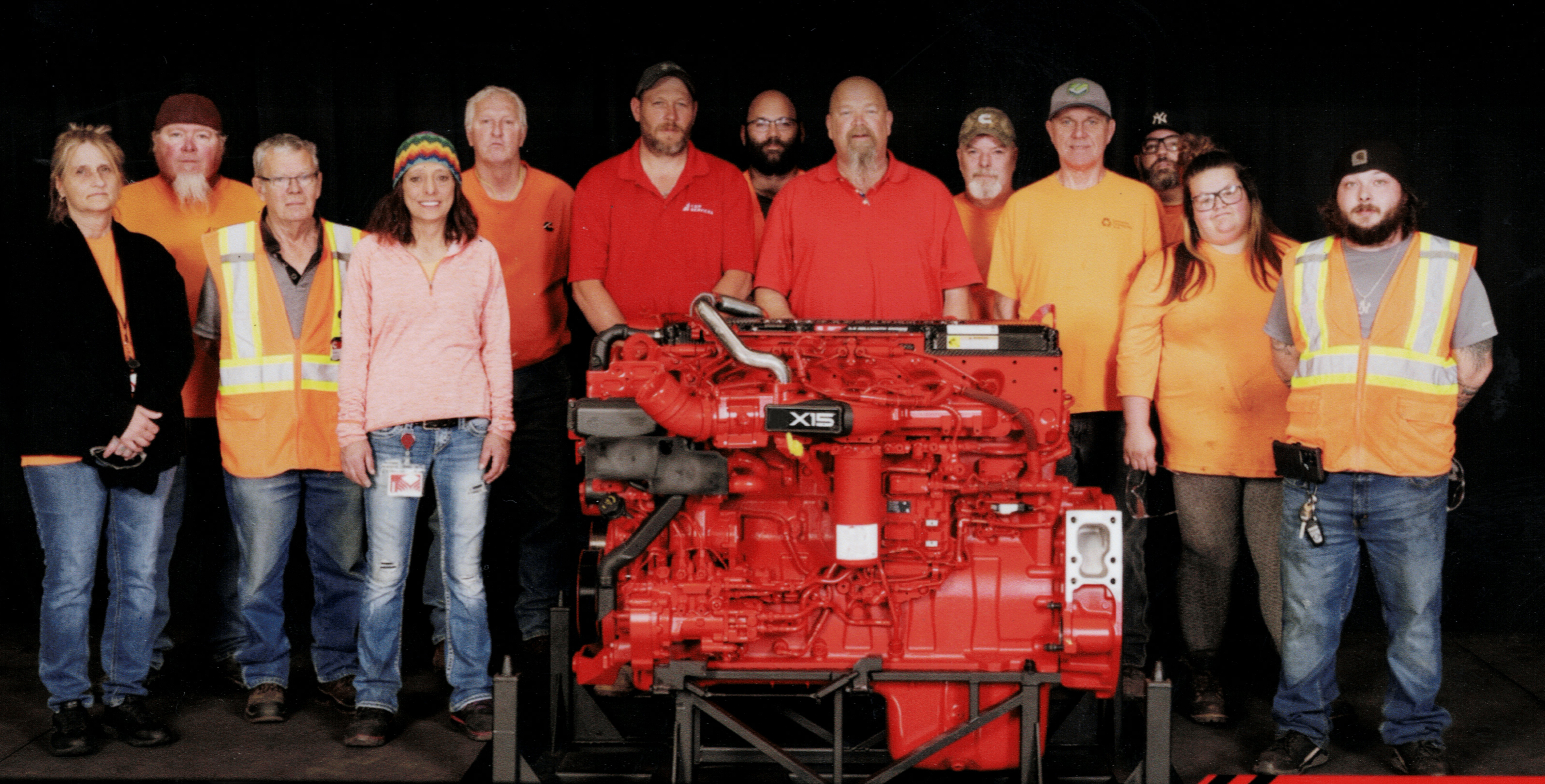 In the fast-paced world of industrial operations, ensuring the safety and well-being of employees is paramount. An American multinational corporation known for its contributions to power technology has experienced a remarkable transformation under the leadership of Tom Golden, Account Manager. This company specializes in the design, production, and distribution of engines, filtration systems, and power generation products on a global scale. 
At the Jamestown Engine Plant, safety is a top priority, and Tom's contributions have been instrumental in achieving a remarkable milestone – over 3 ½ years without an OSHA recordable injury. This achievement is a testament to C&W Services and the client's commitment to creating a safe work environment for its employees. 
One of Tom's most notable accomplishments has been the substantial reduction of ergonomic risks within the facility. The plant's ergonomic scores were reduced by a remarkable 153 points, thanks to Tom's dedication to improving workplace conditions. 
New Cardboard Baler: Tom spearheaded the implementation of a new cardboard baler, reducing manual material handling requirements significantly. This innovative machine includes a lower hopper system, eliminating the need for employees to lift cardboard above their heads. As a result, the ergonomic score dropped from 36 to an impressive 9. 

Efficient Collection Systems: Tom introduced semi-automated dumping systems and carts for collecting and transporting cardboard. This eliminated the need for numerous metal carts that cluttered the facility. These changes not only streamlined the cardboard collection process but also reduced the reliance on powered industrial vehicles (PIVs), reducing fork truck traffic and saving an incredible 77 miles of travel each day. 

Eliminating Wire Roll Handling: Another solution was the elimination of wire roll handling. Tom's team replaced the cumbersome weekly task of carrying 50 lb. wire rolls with a single, much larger roll that sits on a pallet. This change reduces the need for manual handling and only requires changing with a forklift every few months. 
Tom's approach to ergonomics paves the way for the client to reduce 95% of the risks associated with manual material handling. This means a safer, more efficient workplace for all employees, and a clear testament to the company's commitment to innovation and employee well-being. 
Tom's dedication to safety and ergonomic excellence is a shining example of how individuals can make a significant impact in the workplace. The client is not only setting new standards in safety, but also redefining the way industrial facilities operate. Tom's leadership is one of innovation, dedication, and, most importantly, the well-being of the people transforming how the site operates.