Our team in Pittsburgh kept Quest Diagnostics operational while other businesses in the area were forced to shut down.
Our teams across the U.S. and Canada make a point of preparing for the unexpected, and so, when a large water main broke close to one of our client sites in Pittsburgh, our team was ready to tackle the challenge.
Rick and Robert, two team members at the site, first realized something was off when they were notified that the water pressure in the building was low. They did a thorough inspection of the system and, during that process, realized that there had been a large water main break in the neighborhood. Upon learning this, they sprang into action, shutting down the restrooms, any non-lab equipment that had water flowing to it, and quickly placed "Do not use" signs on things such as water fountains and ice machines. This quick action ensured that the water still in the site's tanks was used for only critical and time-restricted testing, keeping the site's vital functions operational.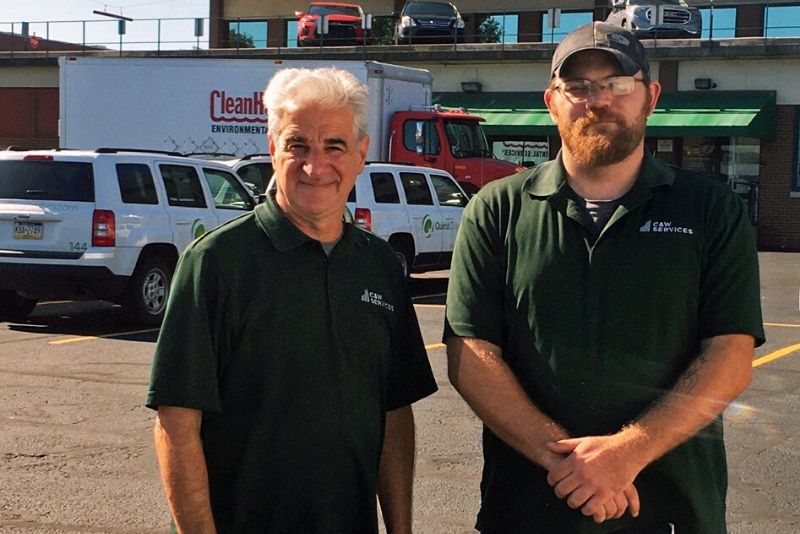 However, the problem wasn't solved yet. The site needed to maintain its water levels, and so Rick and Robert contacted a local water service provider to see if they could get a tanker truck filled with distilled water. Unfortunately, there were no tankers available, and so Rick and Robert quickly brainstormed a solution. They procured a number of five-gallon bottles, so they could efficiently pump distilled water into the holding tanks. At the same time, they worked with the rest of the team to set-up portable toilets for the employees at the site.
Later that day, they were informed that the water main was fixed, and restored water pressure to the site. The problem was solved. And thanks to Rick, Robert, and the rest of the team, Quest was able to remain operational throughout the day while numerous other businesses in the area were forced to temporarily close.
"We are so grateful to all those involved in getting us through the main brake," says Gary Vandervort, Director. "Rick and Robert kept everyone informed with great communication and teamwork."
Who takes care of your facility?
Rick and Robert are one of many stories we have from the field that demonstrate how our team's culture is the backbone of our service delivery success. We pride ourselves on delivering a broad portfolio of services, developing and empowering our people, and defining a new status quo.
Get inspired and read more stories about employees just like Rick and Robert.
Let's connect about how our highly engaged team can help you.