We offer eco-friendly cleaning.
As a leader in the facilities services industry, we're dedicated to providing our clients with efficient, green cleaning solutions. We've started to implement Internet of Things (IoT) sensors that continuously monitor spaces and provide information about temperature, supply levels, and the amount of usage that the space is seeing.
For more information about the Internet of Things, check out this article by Sal Companieh, our Chief Information Officer.
Green cleaning on college campuses.
As part of a recent pilot program, we installed IoT sensors in three restrooms in a major building on a college campus in Louisiana. We had the sensors track garbage bins, towel dispensers, the number of visitors, and water usage.
After 45 days, we examined the data and identified a number of important insights. First, we discovered that there was frequent premature cleaning of the restrooms, with 40% of toilet paper rolls being replaced before they hit the recommended replacement level (less than 30%). Additionally, we found that the restroom on the second floor was the most visited, with almost twice as many visitors as the bathroom on the sixth floor. And finally, we saw that toilet paper roll levels tended to get quite low on the weekends.
With this data, we were able to alter how we tackled cleaning this building, increasing efficiency and reducing the amount of wasted resources. Below you can find an example of the data that was collected by the sensors.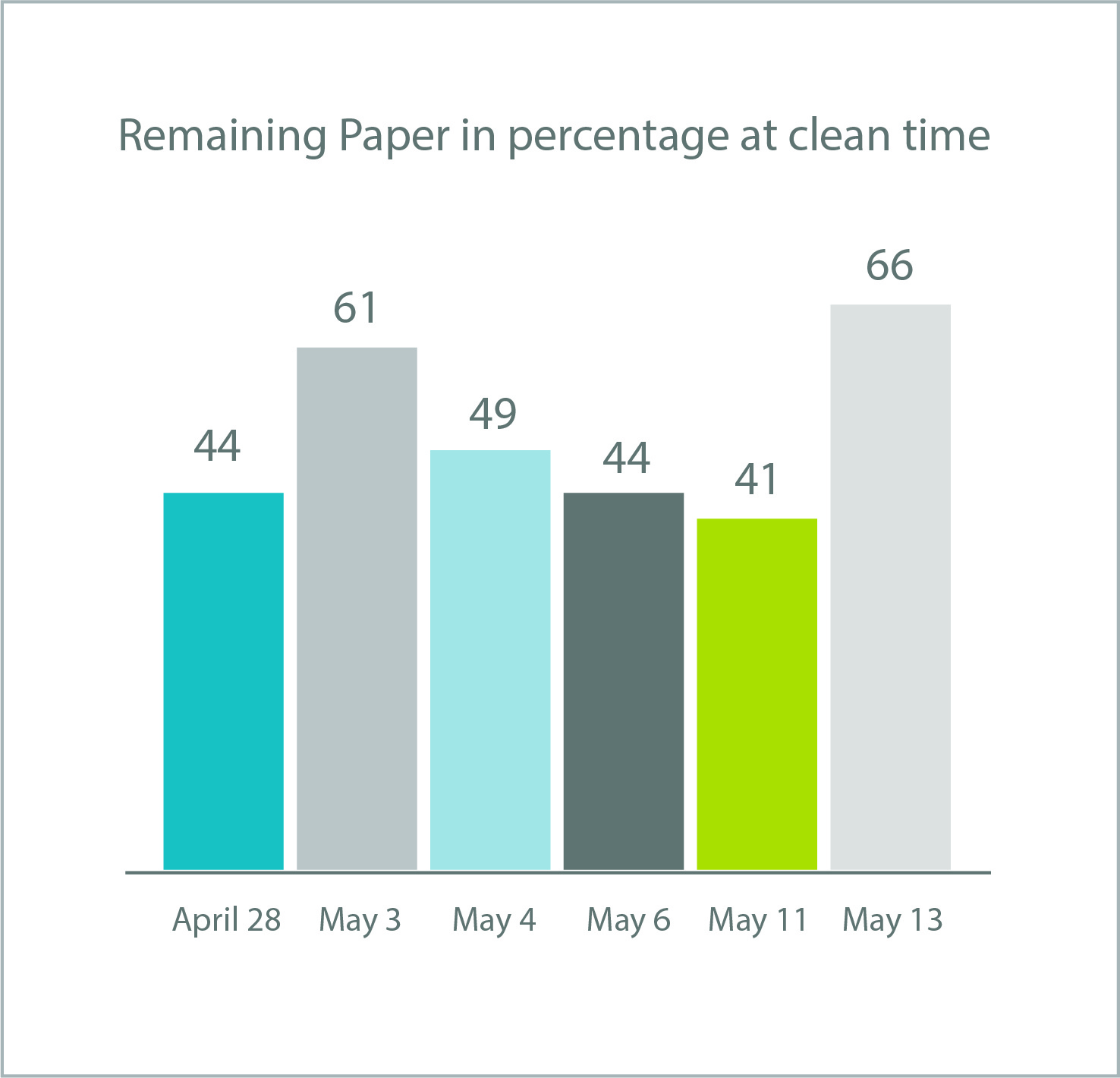 A leading provider of green cleaning.
This is just one of many green cleaning initiatives that we have been developing across our client sites. Other efforts have included:
Who takes care of your facility?
We are embracing new green cleaning technologies and ideas to raise the value of facilities services across the U.S. and Canada.
Get inspired and read more stories about how we're leveraging new innovative technologies to deliver a broad portfolio of services, develop and empower our people, and define a new status quo.
Let's connect about how our highly engaged team can help you.