Our apprenticeship program provides participants with on-the-job training and tuition assistance.
Frank, one of our HVAC apprentices, learned new, in-demand skills while working at one of our client sites in Texas.
Our apprentices receive tuition assistance to attend technical school.
Frank has found a stable, fulfilling career in the facilities field and is excited about his future.
A few years ago, Frank was stressed about his job as a security officer. He was struggling to find 40 hours of work each week, and, for certain jobs, he had to drive large distances and use most of the money he earned on gas. He had also recently gotten married and started a family. "It was time for a change," Frank says. "I needed to look for a career, something that would make life easier for me and my family. That's when I thought about my dad. For as long as I can remember, my dad did facilities work. It was stable. My dad still has that job."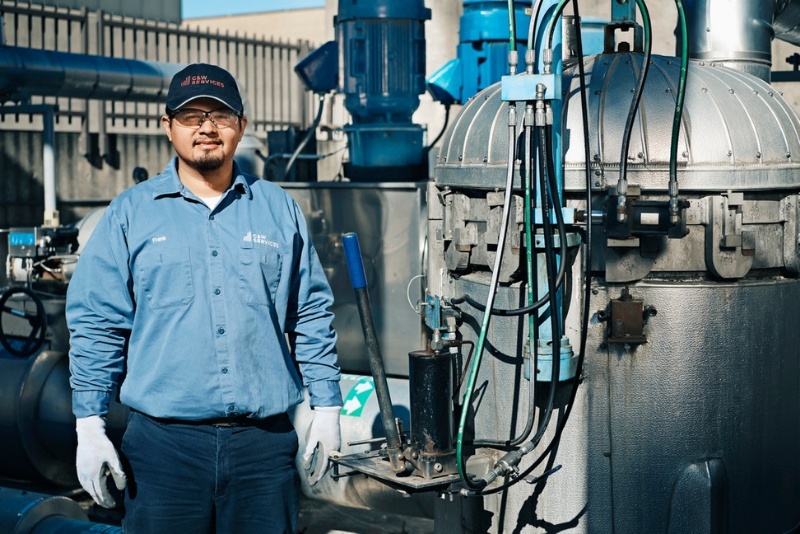 So Frank started to look for opportunities in the facilities services industry and found his way to our apprenticeship program, which provides participants with positions at our client sites and tuition assistance to attend technical school. "Finding the apprenticeship program was a huge blessing for me," Frank says. "Being able to go to school while working—that helped out a lot. It really felt like a weight had been lifted off of my shoulders."
Teaching our facilities apprentices in-demand skills, such as HVAC.
Alongside their work duties at client sites, all of our apprentices must maintain good grades at the technical schools they attend. Striking a balance between school and work can be tough, but Frank found techniques to help him stay on top of his work. "Sometimes after a hard day at work, the last thing I wanted to do was go to school," he says. "Finding that motivation could be tough. But in those moments when I just wanted to go home, I'd think about my family. I'd think about how my work helped them. That always got me to school."
Frank's hard work has paid off. He recently graduated from the classroom portion of our apprenticeship program and passed the EPA 608 Universal Certification exam. "I'm proud of myself for doing this program," he says. "It was a great opportunity for me. Definitely a lot of work, but I don't know where I'd be without this program. The skills I've learned will lead to a lot of good opportunities. If you're thinking about getting into facilities, go ahead and do this program. It gave me a lot of self-empowerment."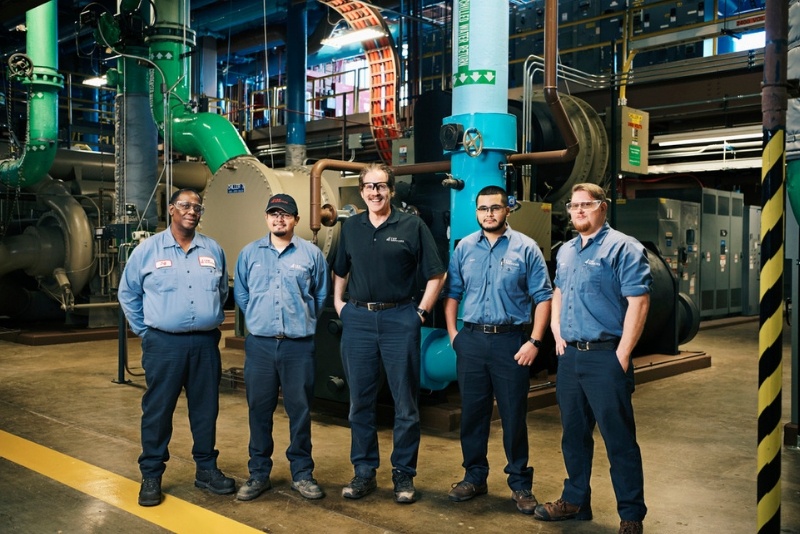 Who takes care of your facilities?
Frank is one of many stories we have from the field that demonstrate how our team's culture is the backbone of our service delivery success. We pride ourselves on delivering a broad portfolio of services, developing and empowering our people, and defining a new status quo.
Get inspired and read more stories about employees just like Frank.
Let's connect about how our highly engaged team can help you.