By Gary Stevens, Operations Manager, Life Sciences Group
Redefining a Parts Kitting Standard.
Anyone who's worked at a large facility knows that locating parts for maintenance work can be a major headache and can take valuable "wrench time" away from the technicians. This problem, though, doesn't have to exist in perpetuity. There are solutions available.
In fact, last year, when C&W Services took over maintenance services at a large biotech facility, I found that there was no easy way for technicians to find and retrieve parts. This problem was costing us dozens of hours a week, and so I began to think about potential solutions. Below, I'll detail the system I implanted and will explain how it can help your site.
1. Establish a Dedicated Storage Area
At any site, it's vital there's a dedicated parts storage area, as it saves technicians from having to search for a part. Make sure the area is clean and organized at the beginning and end of each shift, and work with delivery services to ensure that parts are always delivered to the right area of the facility.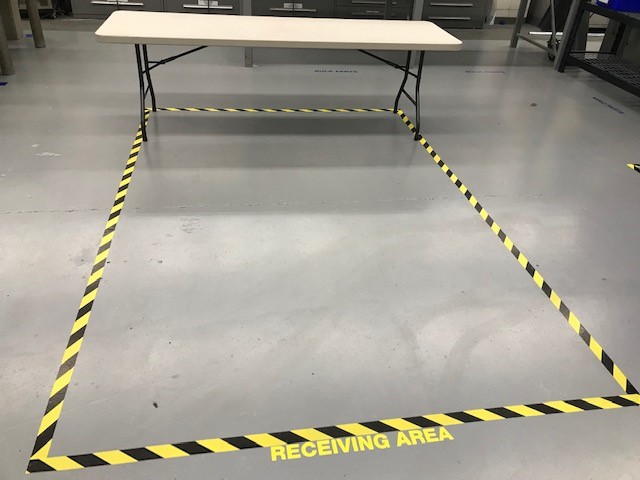 2. Store Parts in the Appropriate Container
After a part is delivered, the technicians should place it in the appropriate storage container. Having a dedicated container for each type of part promotes organization and quick access.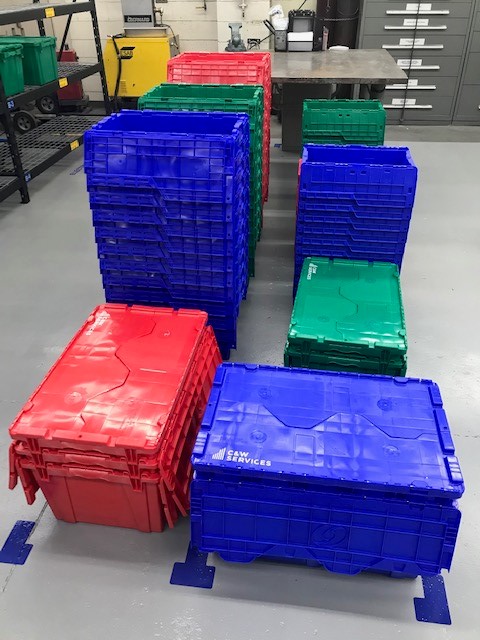 3. Create a Detailed Tag for Every Storage Container
These tags should be large, readable at a distance, and hang from the outside of the storage containers. They'll help technicians easily find the part they're looking for.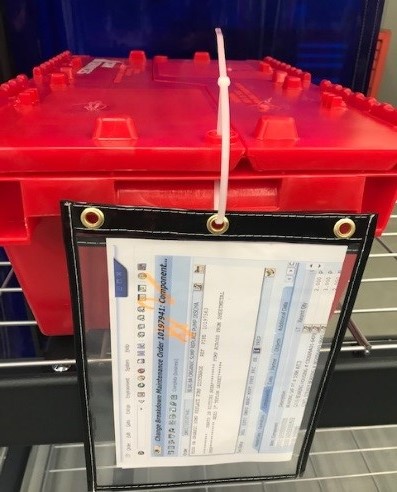 4. Use the Same Tag for Ordering Restocking Parts
When a technician removes the last part from a container, they should take the tag and place it in the empty container and leave the top open. This lets managers know that they need to place a new order ASAP.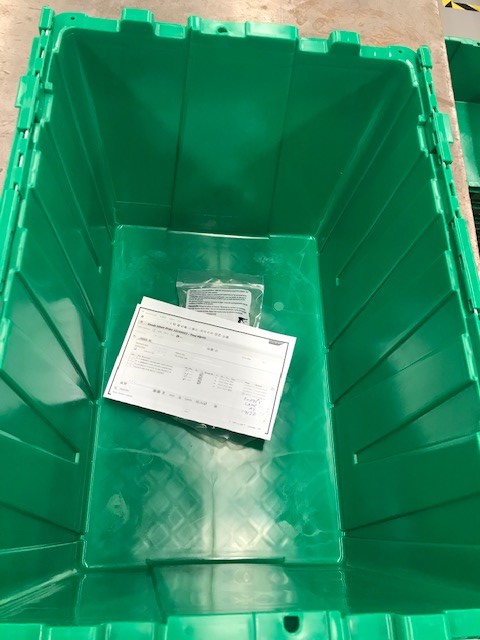 This new process has been a huge success at our facility. In fact, by implementing these small changes, we were able to essentially eliminate wasted time due to searching for a part.
You can learn more about how I re-trained the staff and achieved buy-in for this change here.
Who takes care of your facility?
This is one of many stories we have from the field that demonstrates how our team's culture is the backbone of our service delivery success. We pride ourselves on delivering a broad portfolio of services, developing and empowering our people, and defining a new status quo.
Get inspired and read more stories like this.
Let's connect about how our highly engaged team can help you.