Chris Thunberg, mobile technician, ensured safety and minimized downtime.
On the morning of Monday, December 30th, a vehicle, traveling over 40mph, burst through the front of a major grocery store, only coming to a stop once it struck one of the building's main support columns. Fortunately, no bystanders were injured, and the driver was quickly transported to a local hospital for treatment.
The grocery store's parent company is a C&W Services client, and so, upon learning about the accident, we dispatched Chris Thunberg, mobile technician, to the scene. Safety was everyone's top priority, and, upon his arrival, Chris secured the storefront and worked with building inspectors to ensure that the support beam the driver had crashed into remained structurally sound. Once the building was deemed safe, Chris helped organize and manage the clean-up and repair efforts.
"Our customer requested that we leave Chris assigned to the store for the entire day," said Patrick Reed, Senior Director of Operations. "He was a huge asset in helping them manage the post-accident process, from dealing with vendors to inspectional authorities from the municipality."
In fact, because of Chris' efforts, the grocery store was able to reopen for business that same day.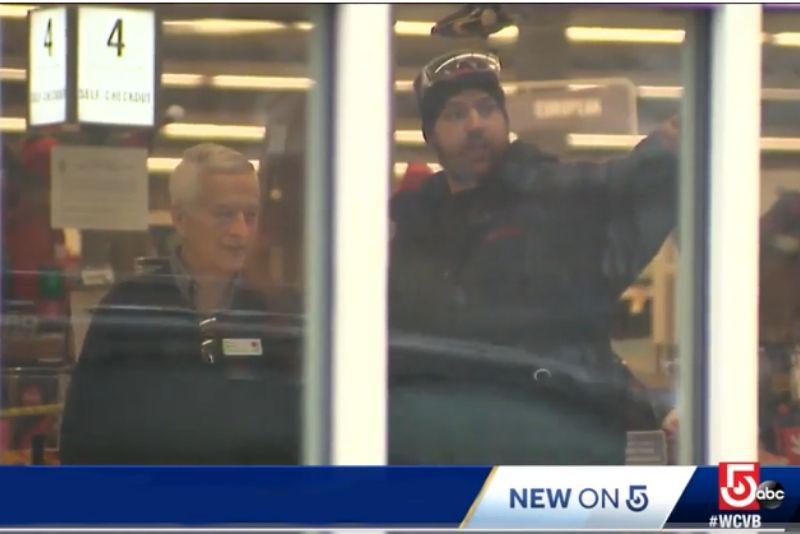 Chris and the rest of the C&W Services team were featured on WCVB, a local news station in Boston.
"Chris' commitment to our customer reduced their downtime, ensured the safety of their employees and customers, and got them back open as soon as possible," said Patrick Reed.
We'd like to thank Chris and everyone who helped with clean-up and repairs for their hard work and dedication. Our ability to quickly and effectively serve our clients is only possible because of you.
Who takes care of your facility?
This is one of many stories we have from the field that demonstrate how our team's culture is the backbone of our service delivery success. We pride ourselves on delivering a broad portfolio of services, developing and empowering our people, and defining a new status quo.
Get inspired and read more stories about employees just like Chris.
Let's connect about how our highly engaged team can help you.