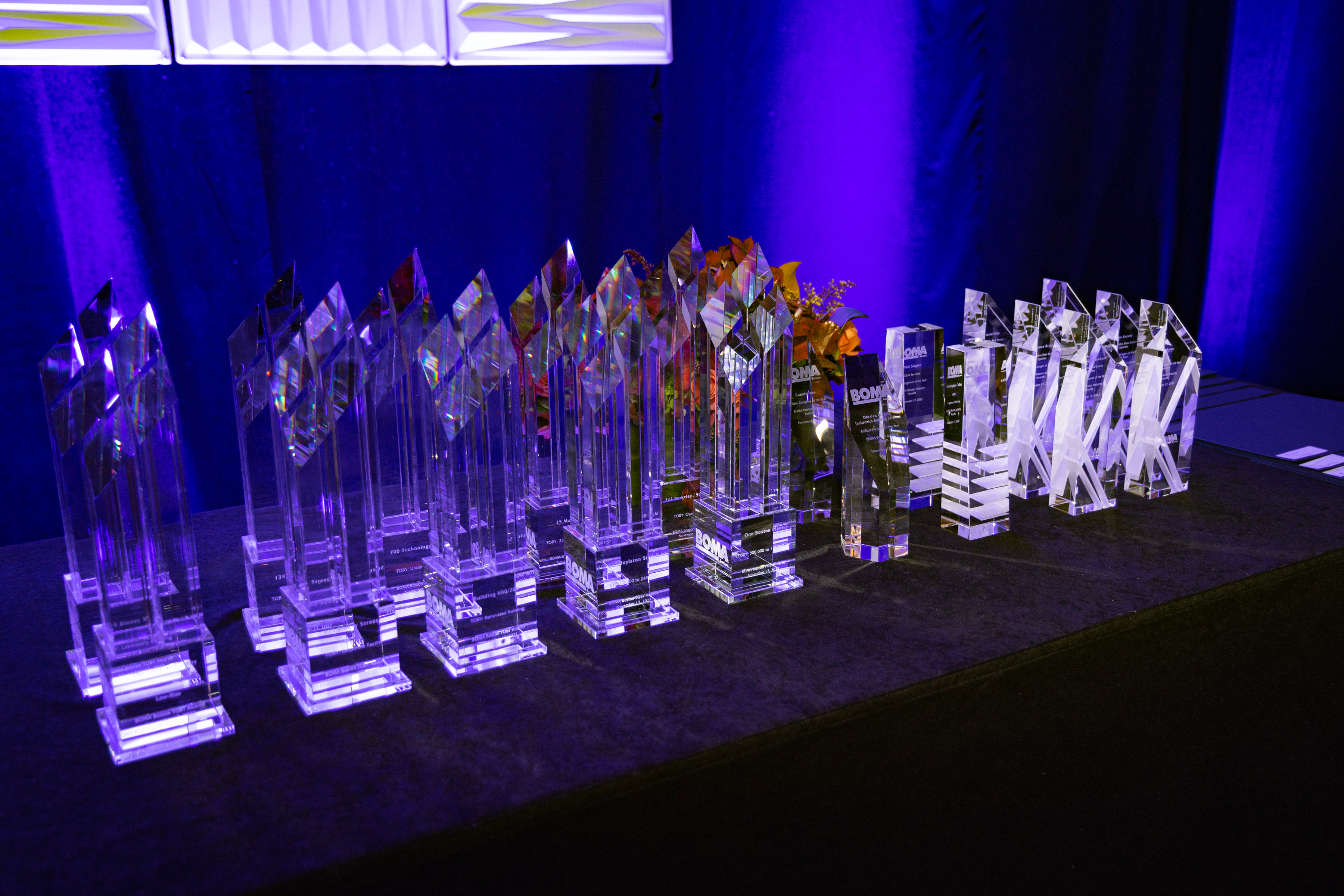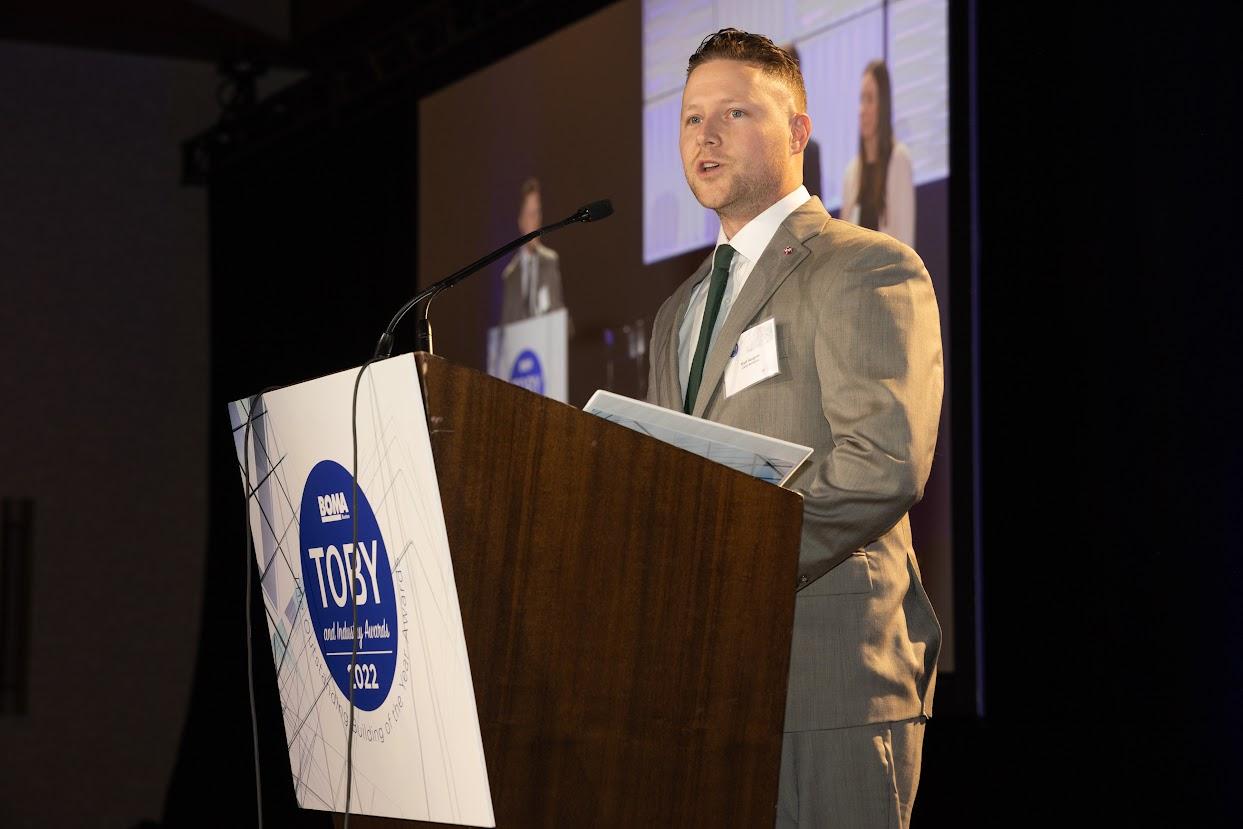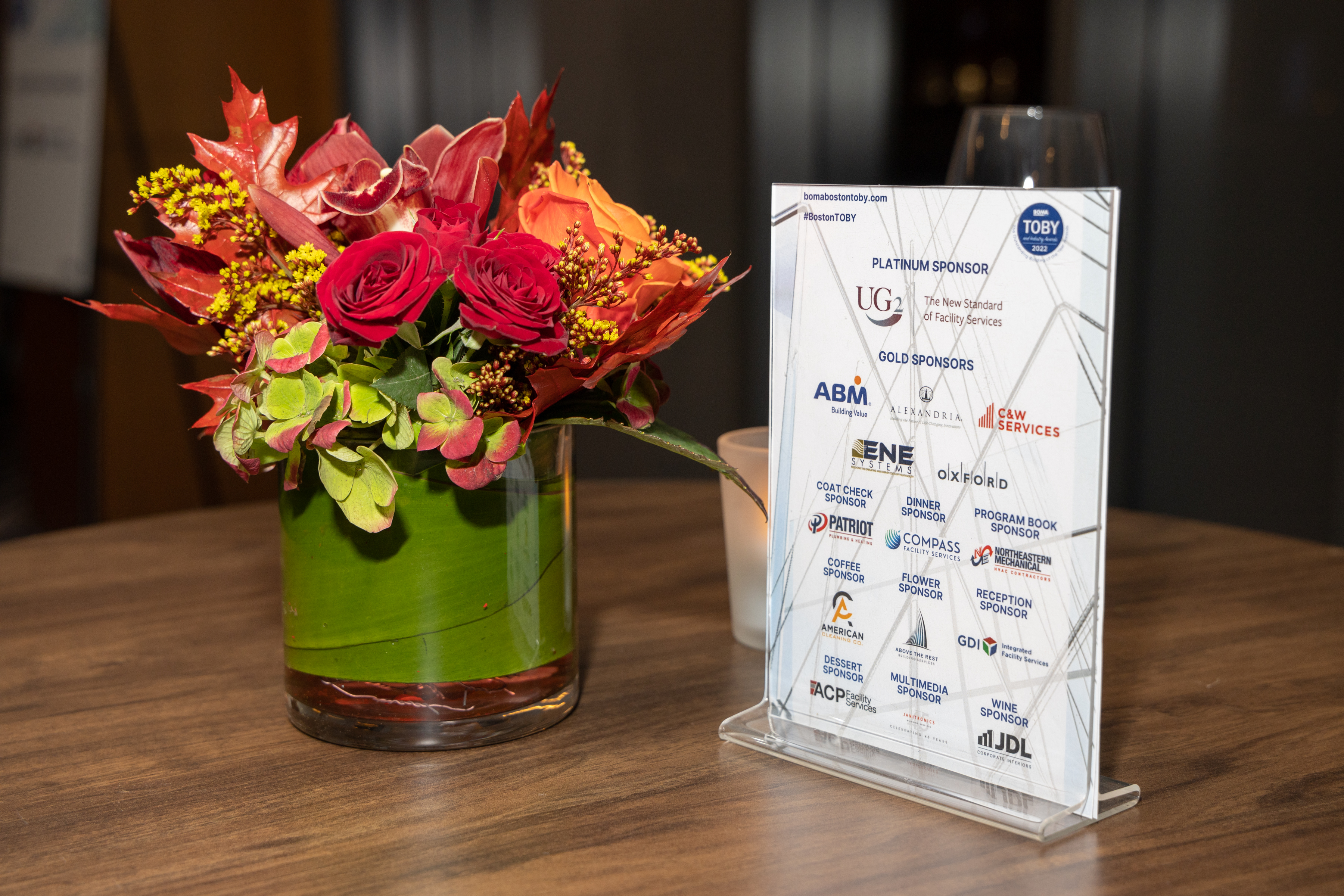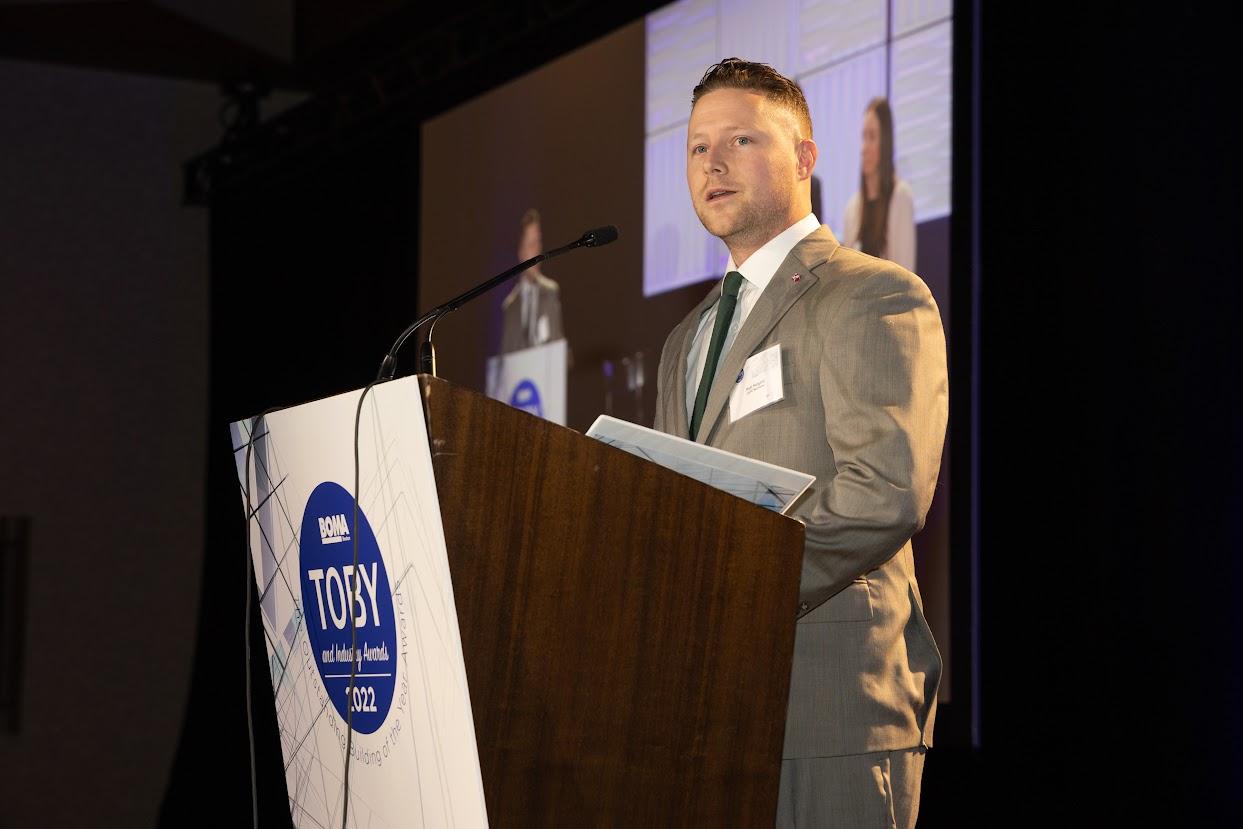 Congratulations to all who were recognized during the BOMA Boston TOBY & Industry Awards Celebration!
More than 600 real estate professionals and guests attended the BOMA (Building Owners and Managers Association) Boston TOBY awards this year, held at the Omni Hotel in Boston's Seaport district. Each year the TOBY awards recognizes and celebrates individuals and buildings in various categories for their industry excellence.
This year, we're proud to announce that C&W Services' Matthew Sargent won Chief Engineer of the Year. Matthew has worked at C&W Services for nearly four years. He is described by many co-workers as hard-working and dedicated in all aspects of his job.
"This award means a lot to me. It recognizes the hard work not only I performed but the entirety of the crew. Here at Prudential Center, we have made the building the best we can."
Candidates considered for this award need to have a minimum of 5 years of engineering industry experience and manage/supervise a building maintenance and engineering support staff for a site or portfolio equal to or greater than 500,000 square feet, with at least 4 direct reports. Eligible candidates are also evaluated on the following:
Preventive Maintenance Program
Energy Conservation Program
Capital Projects
Innovation in Operations
Involvement in BOMA Boston
Work Order Management
Possible in-person interview
Congratulations, Matthew, on this well-deserved recognition! Read more about the various award categories
here.