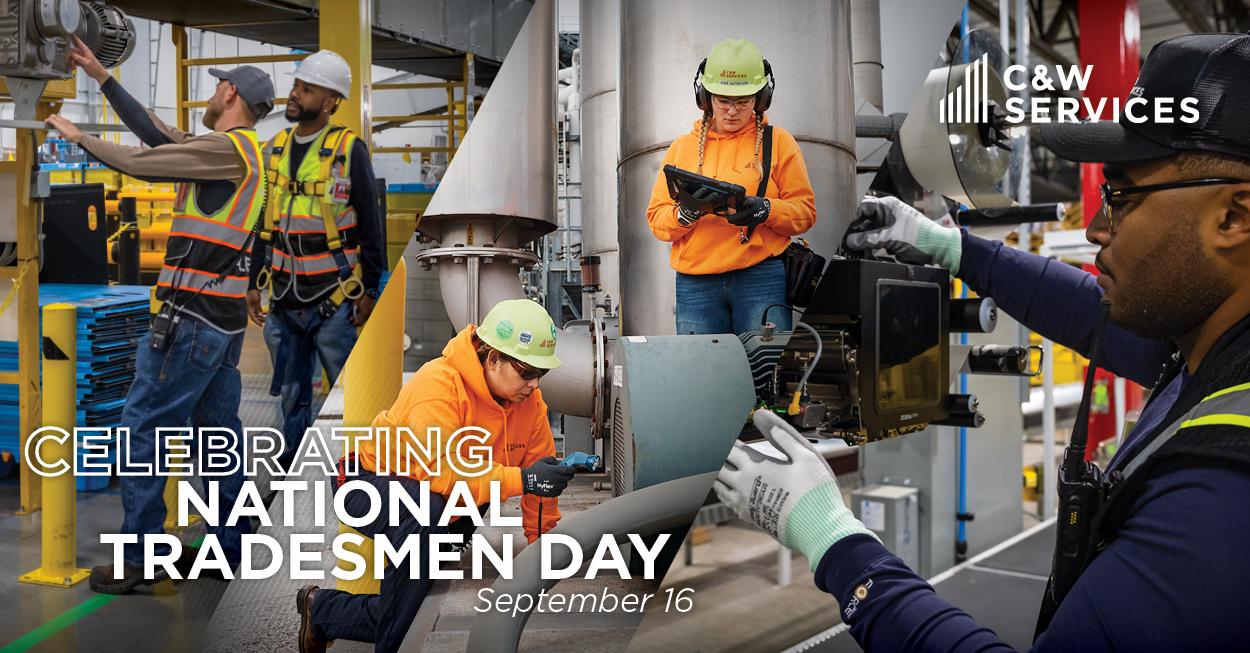 In honor of National Tradesmen Day on Friday, September 16, 2022, Cushman & Wakefield and C&W Services are proud to support the men and women in the trades to help advance their careers in meaningful ways.
A tradesperson is someone who has gained experience through apprenticeship or vocational training/education. People in this field include building maintenance workers, HVAC technicians, plumbers, and electricians. To address the growing need for skilled labor, we are committed to providing programs, including registered apprenticeships, to train individuals in high demand trades.
We are shining a spotlight on three employees in the trades and what their career means to them.
Are you interested in a career in the trades?