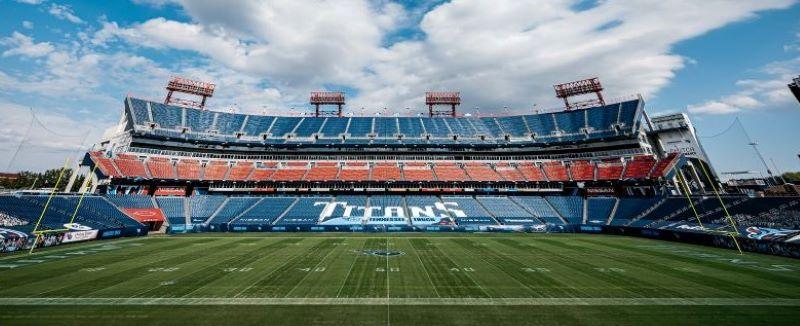 We are thrilled to announce our new multi-year sponsorship agreement with the Tennessee Titans. Since 2020, our teams have been providing cleaning services and event support, including turf set-up and break down to Nissan Stadium in Nashville. Gil Beverly, Titans Senior Vice President and Chief Marketing & Revenue Officer, said: 
"We are pleased to strengthen our relationship with C&W Services by welcoming them to the Tennessee Titans family as our official custodial services sponsor. Having a safe and pleasant environment for our fans to enjoy games and events at the stadium is very important to us," he added:  "Partnering with C&W Services is another means to ensure we provide our fans a great experience."
"This sponsorship brings us closer to our common goal of showcasing Nissan Stadium as a premiere sports and events stadium in the country" said Chip Wood, Vice President of Operations at C&W Services.
Read the full press release on the Cushman & Wakefield website.