Meet Doug.
For a while, Doug didn't know that a career in the facilities services industry was right for him. He worked jobs in the grocery business, the resort industry, occupational medicine, and even coached high school football and baseball. However, when he moved from his home state of Washington to Phoenix, Arizona, he needed a job, and he took one as a machine cleaner/oiler.
"The learning curve was steep," Doug says. "I'd never worked in an industrial environment before. The 30-foot ceilings, the bright lights, the unusual odors—it was overwhelming."
However, looking back, Doug now says that it was a life-changing experience. "I had to learn the business on my own. It was tough, but I just kept pushing on."
Doug's hard work didn't go unnoticed, though, and soon he was running the site's fluid management team.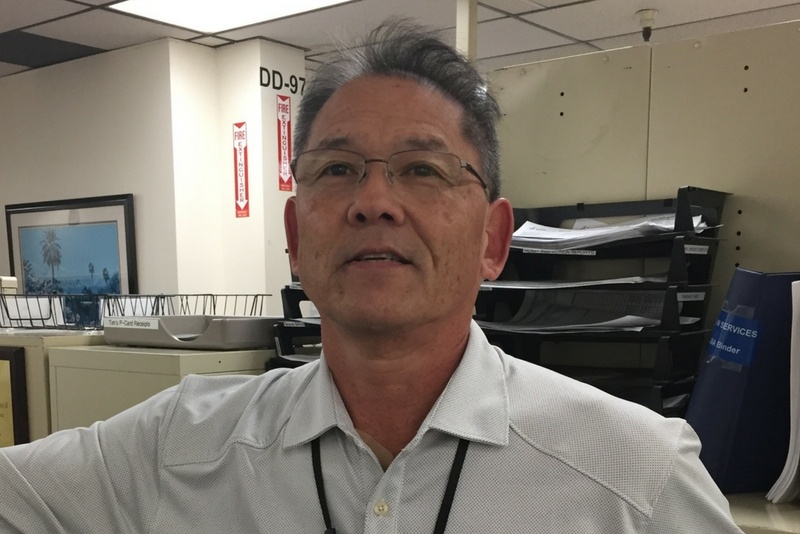 Training for fluid management systems.
When Doug first took over the fluid management team, he drew on his experience coaching baseball and football to develop his leadership philosophy. "I believe that hard work and strong fundamentals are two of the ingredients needed for a successful team," he says. "So I started developing a training manual, basically "Fluid Management for Dummies," that would help make sure that all members of my team had a strong grasp of the fundamentals of this job."
The training manual is thorough, covering things like how to conduct daily concentration and pH checks of the water-base cutting fluids; how to calculate the volume in reservoirs and coolant sumps; and how to filter oil-base solvent. Additionally, it includes detailed instructions for machine cleaning and coolant changes, and details the disciplines of Total Preventative Maintenance (TPM).
Doug and his team also created logs for every type of machine on the site, so they could develop new, more efficient methods of working; lessen the environmental impact of the site by recycling or reclaiming fluids; and be more proactive about certain types of maintenance, which has led to the prevention of major equipment breakdowns. This program, coupled with the training manual, has resulted in a safer, more productive operation.
Striving for success in national facilities services.
Yet, Doug doesn't list any of these major accomplishments when asked to name his favorite part of his job. Instead, he talks about the satisfaction he feels from watching some of the people he has mentored succeed: "When I took over this role, I had to learn how to coach people, how to handle delicate situations. And it has been rewarding to see some of my old coworkers go on to succeed in other parts of the company. For example, Daniel Albert and Kent Walton, who are current and prominent leaders at C&W Services, were key to the development of the training manual."
Doug says that his continued success as a leader is due to two simple tenants. First, always remember where you came from. "I started on this floor. I always keep that in mind when I'm trying to talk to people. I try to understand where they're going from." And the second tenant: the Golden Rule. "That's the thing I believe in," he says. "That's how I built everything."
C&W Services is dedicated to delivering this level of leadership at all of our client sites, as it leads to positive end results. Additionally, we're investing in our apprenticeship and veterans programs as a way to provide people with long, fulfilling careers in the facilities services industry. Read more about our apprenticeship program here, and our veterans program here.
Who takes care of your facilities?
Doug is one of many stories we have from the field that demonstrate how our team's culture is the backbone of our service delivery success. We pride ourselves on delivering a broad portfolio of services, developing and empowering our people, and defining a new status quo.
Get inspired and read more stories about employees like Doug.
Let's connect about how our highly engaged team can help you.