C&W Services teams across the U.S. and Canada got involved in their communities.
This past week was our annual Week of Giving, an opportunity for C&W Services employees across the U.S. and Canada to celebrate our culture of community service and to give back to their communities before the end of the year.
Many of our offices and teams decided to get involved, and we'd like to thank everyone for volunteering. Below, you can read about some of their accomplishments.
The Leadership Team provided meals to people across the Boston-area.
The C&W Services Leadership Team celebrated the Week of Giving by partnering with Community Servings, a Boston-area non-profit that provides nutritionally tailored, made-from-scratch meals and nutrition training to people who are unable to cook for themselves or their families because of a critical illness. The Leadership Team sponsored a full day's worth of meals—about 2,500—and worked alongside Community Servings' culinary team to prepare, package, and label the meals.
"The day was a great, fulfilling experience," says Paul Bedborough, Chief Executive. "Being an engaged and positive part of our communities is one of C&W Services' Guiding Principles. And this week is a testament to how seriously we take those principles. They're at the heart of everything we do and guide our vision as a company."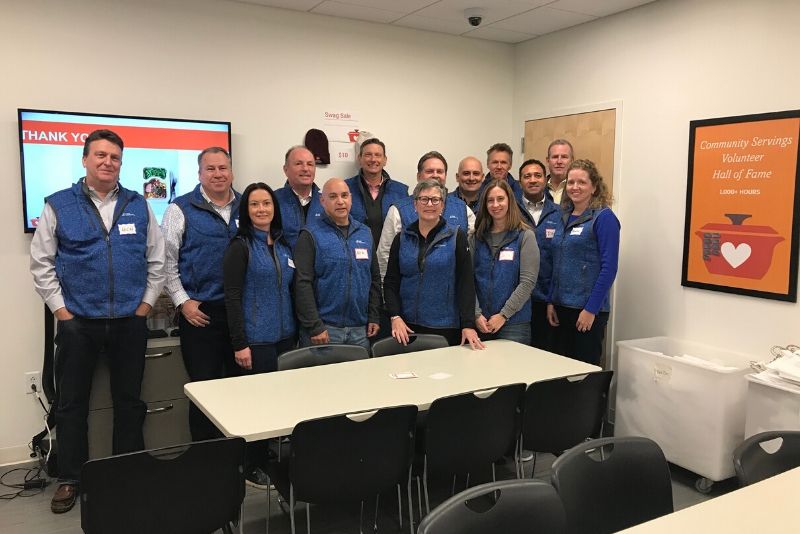 Inspired by our Leadership Team's actions, the Northeast Operations Team, along with members of HR, Finance, and Business Development, also volunteered at Community Servings. This group of 14 employees spent four hours preparing and packaging meals.
"It was a great time," says Jasmine Pena, Office Manager & Executive Assistant. "Many of the people who attended are looking forward to getting more involved in the future."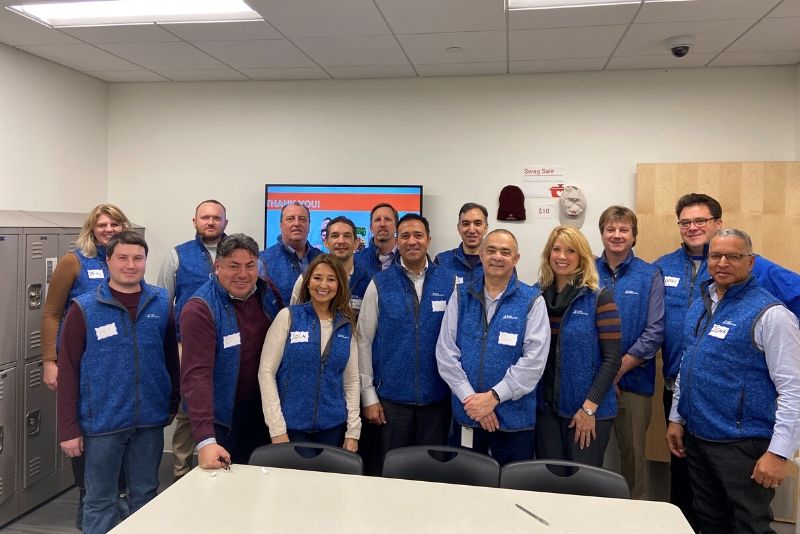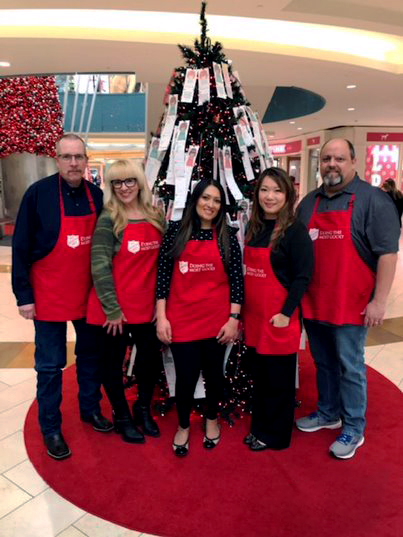 Our Dallas office helped The Salvation Army gather donations.
The Salvation Army's Angel Tree Program is a holiday assistance program in which sponsors provide new clothing and toys for a child (or "Angel") in need. This program assists thousands of families annually, and, this past week, our Dallas office helped work The Angel Tree at the Dallas Galleria. They managed the intake of gifts and helped people find "Angels" to adopt.
Bud Redding collected donations for local homeless veterans.
As a Marine veteran, Bud is always looking to help veterans in need. That's why, for our Week of Giving, he organized a donation to the Veteran's Outreach Center of Rochester, NY. Bud collected new toiletry items, underwear, socks, and gently used clothing from friends, family, coworkers, and a few of our accounts. All of the items collected will benefit homeless veterans in the Rochester area.
Who takes care of your facility?
These are just a few stories about how we serve our communities and put our guiding principles into action.
Get inspired and read more stories about how we're raising the value of facilities services and defining a new status quo.
Let's connect about how our highly engaged team can help you.