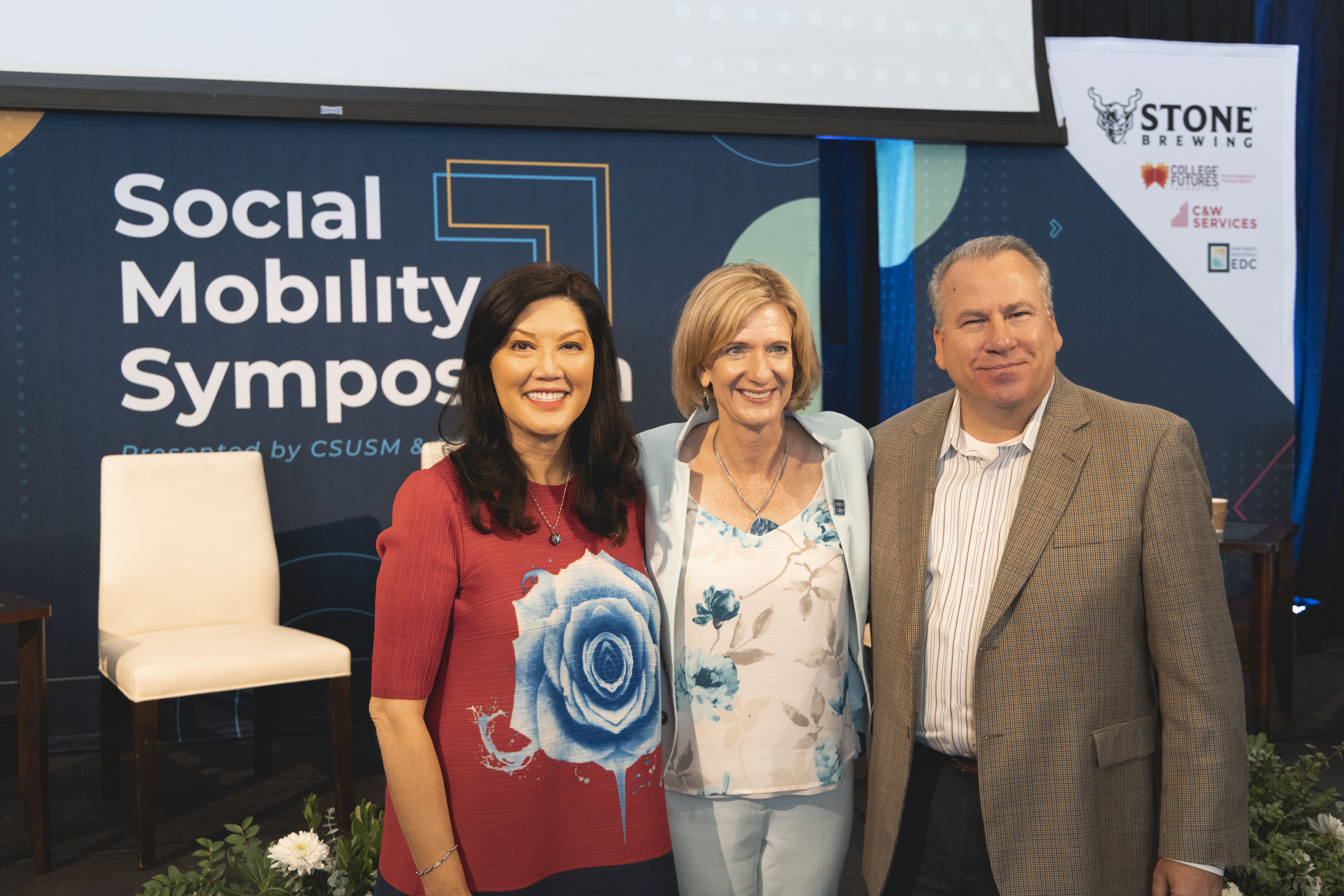 In late June, C&W Services was proud to sponsor and attend the Social Mobility Symposium at California State University San Marcos. The symposium is a bicoastal collaboration with California State University San Marcos and Old Dominion University in Norfolk, VA.
This year's conference theme was Partnering for Prosperity and Inclusive Growth. With over 500 higher education professionals invited to the two-day event, the focus was on sharing innovative ideas and finding new ways to create social mobility for students in their communities.
C&W Services Senior Vice President of Higher Education, Brian Reyes, attended the symposium and commented on our participation stating,
"This is an important event for the higher education community…and financial support is only part of the equation. Understanding how human and social capital can be deployed more effectively to favorably impact success rate is a key factor. Symposiums such as this are great incubators of strategies and tactics through the sharing of insights and best practices across many different campuses throughout the country."
For over 70 years, our teams have been Raising the Value of Campus Services for some of North America's leading colleges and universities. We are proud to support conversations and events like this one within the higher education community.
For more information on our support of the Social Mobility Symposium or to hear more about our higher education service offerings, please reach out to Brian Reyes.