The unique demands of high-density floor plans.
Over the last decade or so, we've seen a noticeable shift to office concepts that are high-density and designed to make more efficient use of available space. This means more shared and collaborate workspaces and less personal workspace per employee. In fact, the average personal workspace in the U.S. has fallen about 33% over the last seven years: from 225 square feet in 2010 to 151 square feet in 2017. And this trend shows no signs of slowing down. More and more existing workspaces are undergoing extensive renovations to become high-density, and around 40% of U.S. companies expect to implement 100 square foot workspaces in the near future.
In order to properly serve our clients, we've become experts at meeting the unique demands of high-density workspaces. Below we've compiled the two biggest cleaning challenges that come with managing a high-density workspace.
1. Redesigning Standards
High-density workspaces require unique support. Practices and standards employed at other client sites in the past may not work in a high-density environment. For example, when it comes to daily tasks, such as trash removal, the frequency with which those tasks are carried out must be increased by a significant factor. Additionally, cleaning and restocking schedules need to be revised, as spaces like breakrooms and bathrooms see an increase in use.
2. Health & Hygiene
According to studies, U.S. workers miss about 70 million days of work annually due to the common cold, and the flu accounts for another 17 million lost work days each year. This means that, as employees work in closer proximity to one another, effective cleaning will become even more vital to a company's productivity. Our subject matter experts can help any company keep their facility clean and healthy. To learn more, check out this article by Holly Borrego, our senior director of cleaning services, about the top 5 tips for keeping your team healthy during winter.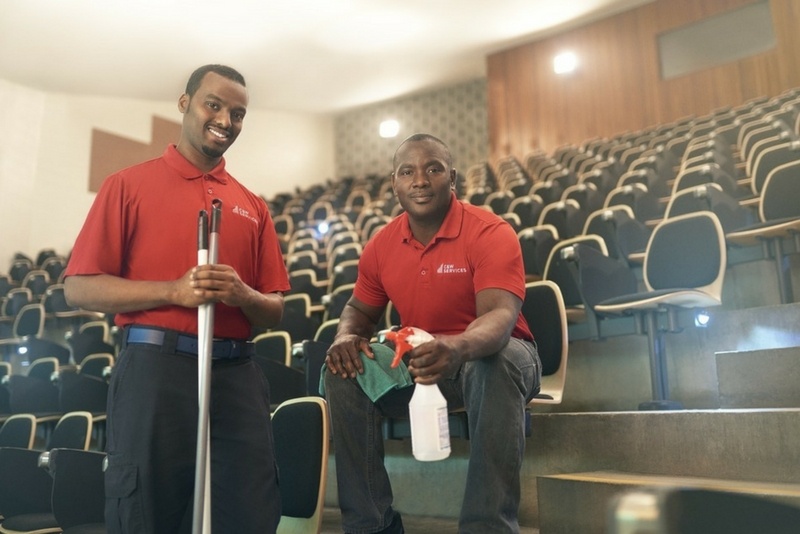 Who takes care of your facility?
With new office configurations come new challenges, but C&W Services is embracing this change in workplaces.
Let's connect about how we can raise the value of facilities services for your company.