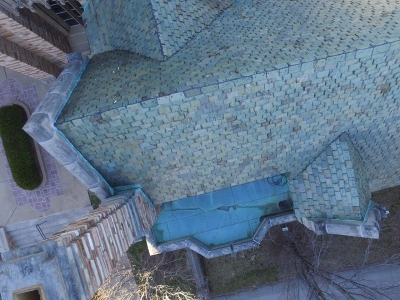 Taking technology to new heights.
When Concordia Seminary in St. Louis purchased a drone to capture aerial footage of weddings on its picturesque campus, the client's facilities maintenance team and onsite C&W Services staff immediately saw another use for the technology: roof inspections.
The team quickly collaborated with the client to deploy such a drone. Working within FAA rules for maximum flying altitude and keeping the drone within sight lines at all times, the team is effectively inspecting and recording roof conditions with a lower safety risk than traditional methods.