Veterans Day 2017.
This year, 75 veterans chose C&W Services as the next step in their professional careers. On Veterans Day, we take a moment to express our gratitude for their service, and for their decisions to join the C&W Services team. Veterans contribute in roles throughout our organization, from our executive leadership team, to the front line of staff maintaining safe, clean, and efficient sites for our clients.
President John F. Kennedy once said, "As we express our gratitude, we must never forget that the highest appreciation is not to utter words, but to live by them." While he wasn't speaking specifically of gratitude to the veterans, he could have been. For us, helping veterans find success and rewarding work in civilian life is a priority not just on Veterans Day, but every day.
We recognize that veterans have a strong technical and behavioral skill set. They're used to stepping up and getting things done — exactly the mindset needed in a career that keeps the built world running safely and efficiently.
For veterans, the facilities field offers many rewarding roles in engineering, mechanics, electrical & instrumentation, and other areas of expertise. Our new veteran team members say there are natural fits with their skill sets and the roles in facilities, and we're working hard to make sure the cultural shifts are easy, too. For example, through the Hiring our Heroes Corporate Fellowship Program, we're supporting veterans, transitioning service members, and military spouses with training and hands-on experience in the civilian workforce, including 11 weeks of on-site on-the-job training with us, and subsequent full-time employment.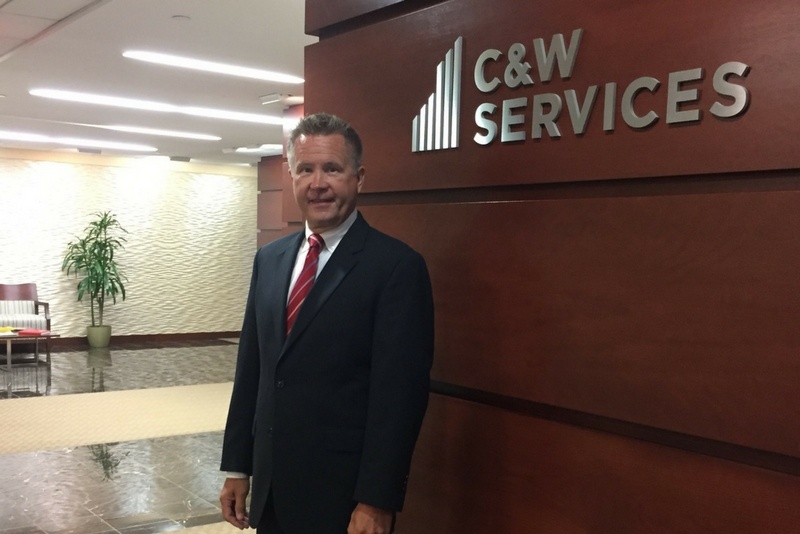 All of these efforts are led by Jeff Walters, the most senior veteran in our organization, and the newly named Executive Sponsor of veterans outreach. As Jeff will tell you, there wasn't an obvious straight line from his military assignments to his current role. However, his experience in the service was foundational to him understanding what is required to deliver mission critical services for our customers and in the facilities where they work. You can read about Jeff's career path — which ultimately led to a special unit assigned to the White House — and how that prepared him to lead our efforts to help more veterans find their next career success.
Find more stories from other veteran employees or check out current job opportunities that put your best skills to work.