Celebrating International Women's Day.
To commemorate International Women's Day (March 8, 2018), we asked colleagues from throughout C&W Services to weigh in on issues ranging from the importance of mentors, to succeeding in a traditionally male-dominated business, to their hopes for greater workplace equality in the future. In today's post, we focus on mentoring; posts later this week will cover other topics.
Mentorship, whether formal or informal, is critical to professional development for both the mentee, and the mentor. A study of mentors and mentees at Sun Microsystems showed that 25% of mentees and 28% of mentors saw positive change in their salary grades after participating in mentoring programs, compared to 5% of non-participants. Retention rates among the mentor/mentee groups were 20% greater than the non-participant group.1
But while 71% of Fortune 500 companies report having mentoring programs2, not everyone has access to a formal program. And when it comes to industries with dispersed workforces like C&W Services, where many of our employees are on-site with clients, formally connecting mentors and mentees can be a challenge.
Several members of our team who found informal mentors early in their careers shared their stories about mentors who made a difference, and offer advice on how to find the right mentor for your career.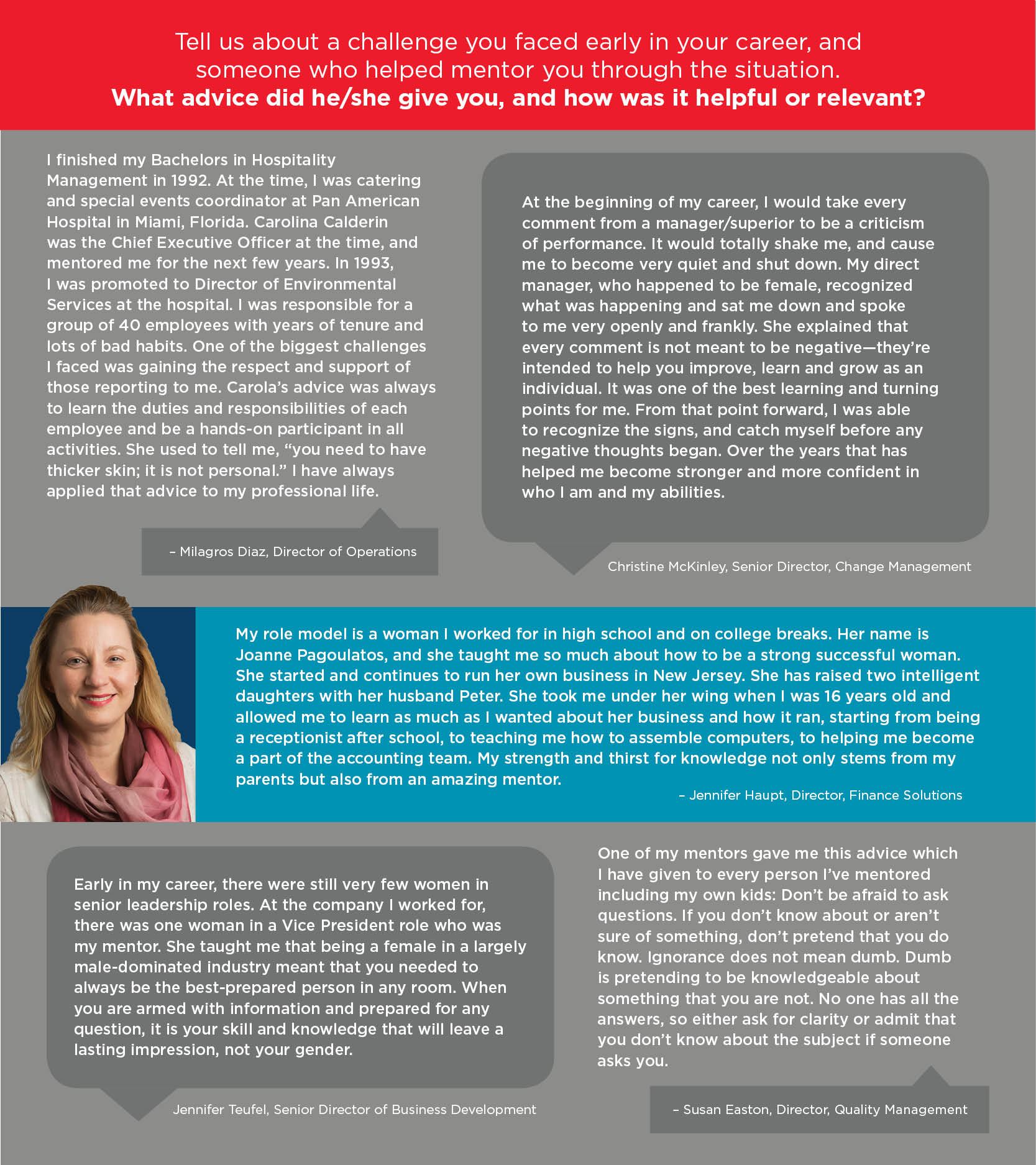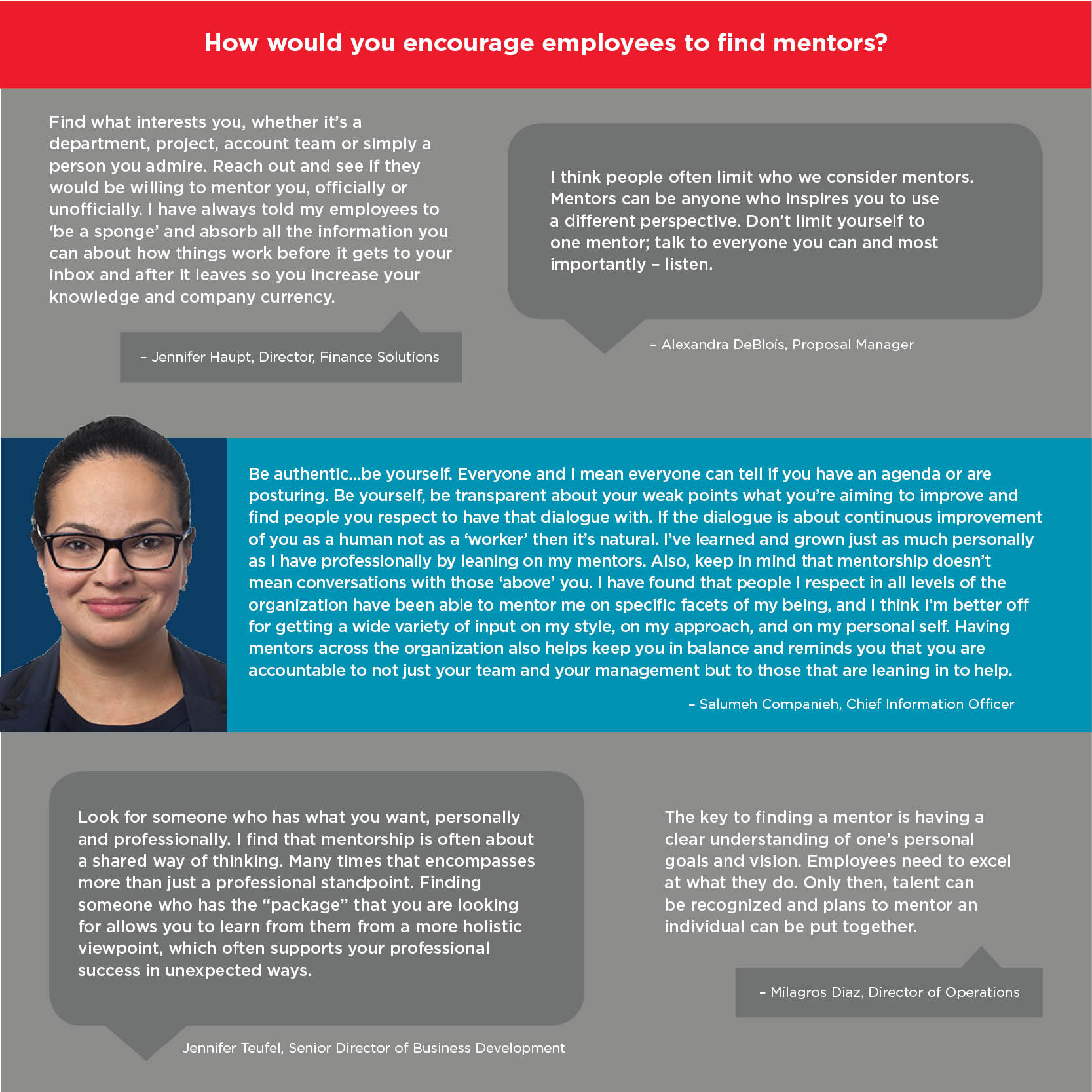 Building a better workplace.
Thank you to the men and women who contributed to our International Women's Day series, which continues on March 8 and 9.
Read Part 2 on women succeeding in the traditionally male-dominated field of facilities.
Read Part 3 on the opportunity for women in the facilities field.
If you'd like to comment or add your thoughts, please visit our LinkedIn page and keep the conversation going.
1 http://bit.ly/2HbxcOU
2 http://bit.ly/2ts8yI5