C&W Services Director of Operations discussed the pros and cons of introducing new equipment and technology into mission critical facilities.
On March 7 from 9—9:50 a.m. at the National Facilities Management and Technology Conference & Exposition at the Baltimore Convention center in the city's Inner Harbor District, Joseph Mihalick, director of operations for C&W Services, presented "Reliability vs. Innovation: Introducing Emerging Technologies" with Raymond Doyle, principal, director of engineering, WB Engineers + Consultants.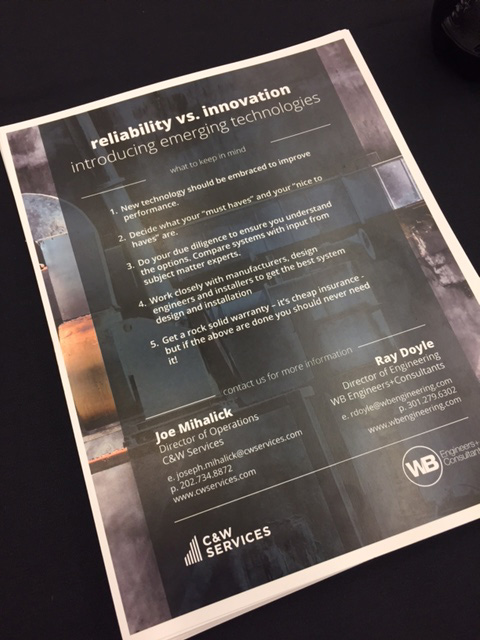 The backbone of the presentation.
The duo's main focus was on the pros and cons of introducing new equipment or technology. Doing so can lower costs and improve performance, but it can be risky if the technology has not been fully proven for optimum performance—especially in the mission critical facility sector.
They started off the session sharing the goals of implementing a new system, the benefits and the importance of addressing pitfalls. The most important takeaway is that organizations, particularly mission critical facilities, need to do due diligence in obtaining details before committing to implementation of the technology.
Taking a deeper dive, Raymond and Joseph discussed achieving the benefits of innovation through research to decide if the technology matches up with your needs.
During the presentation, they discussed a case study from a variable refrigerant flow installation. The study demonstrated lessons learned and ways to avoid the mistakes experience in the installation. One such lessons was finding a partner that has already installed a VRF.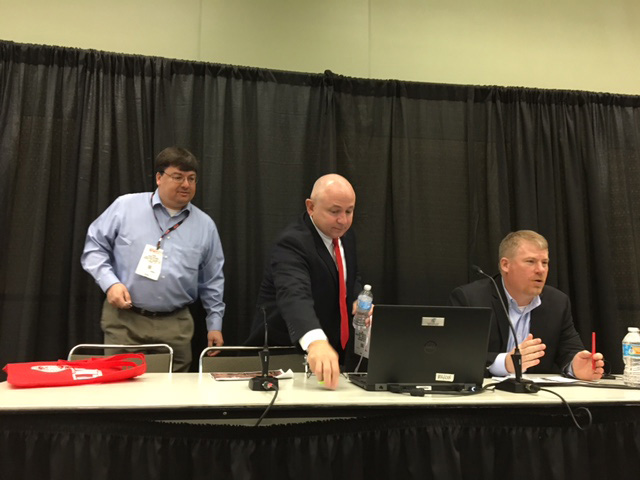 Stay updated!
Don't forget to check out more updates of our NFMT experience. Two other C&W Services thought leaders presented Tuesday and Thursday. You won't want to miss the recap of Matthew Sexton's presentation and Ken Stack's presentation.