Paul's title change reflects the commitment Cushman & Wakefield has to growing facilities services for our clients.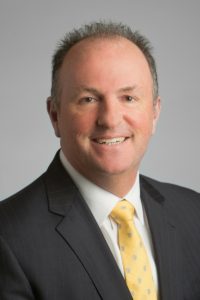 In September 2015, C&W Services launched a new name to align with the Cushman & Wakefield brand of creating a dynamic service culture for our clients. As a reflection of the value Cushman & Wakefield sees in delivering exceptional facilities services, the firm promoted Paul Bedborough to Chief Executive of C&W Services. Paul joined the company in 2014 as President, and under his leadership, C&W Services has achieved revenues nearing $1 billion, making it one of the largest and most successful facility services businesses in North America.
"Paul has made significant contributions to our business, and the title of Chief Executive reflects the strategic importance and prominence C&W Services has in our overall organization," said Tod Lickerman, Global President of Cushman & Wakefield. "Under his leadership, C&W Services gives the Cushman & Wakefield platform the ability to improve the operations and occupant experience of our client's properties."
We couldn't do it without our employees.
Each and every day more than 14,000 C&W Services employees go to work and make a positive impact in our clients" environments. Among these hard-working, devoted employees is Maria, who was inspired enough by her managers to read as many business management books as she could to grow in her role as a janitorial staff member. There also is Steve, who continues to bring innovative maintenance solutions to his client even after 41 years at the same Boston facility, and Wanda, who provided support and encouragement for a college student whose dorm she served as a janitorial supervisor for.
These wonderful employees make an immense impact on our clients, creating positive changes and bringing dedication to their roles every day.
They take facilities services to a whole new level.