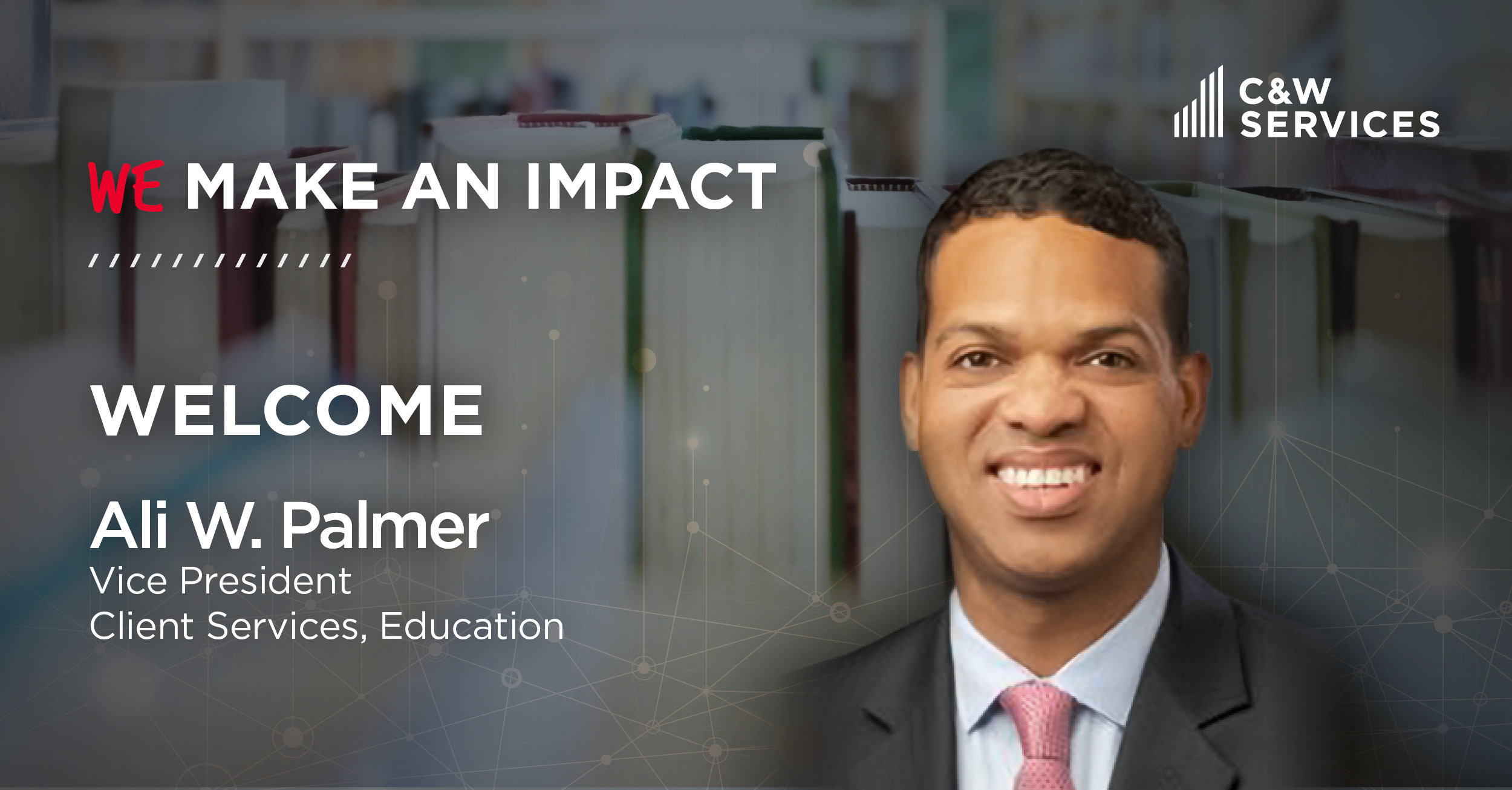 We are pleased to announce that Ali W. Palmer has joined C&W Services as Vice President, Client Services, Education.
Ali will be responsible for our Education client portfolio across North America and will help accelerate our Education vertical, while also delivering service excellence within our client portfolio.
Ali is a seasoned operations leader with over 25 years of experience and proven enterprise success in multiple industries, including healthcare, finance, executive education, agritech, and facilities management sectors. He joins us from REE Medical as a Senior Operations Consultant, building new client strategy, operational efficiency, and training models. Before REE, he was Vice President at Evolution Management, Inc., responsible for the implementation of the company's strategic vision.
Ali earned a Master of Business Administration Degree from Harvard Business School in Boston, MA, and a Bachelor of Science in Civil Engineering from the United States Military Academy in West Point, NY.